SHARE YOUR BATTLE Weekly Challenge! LAVA SPIDER #2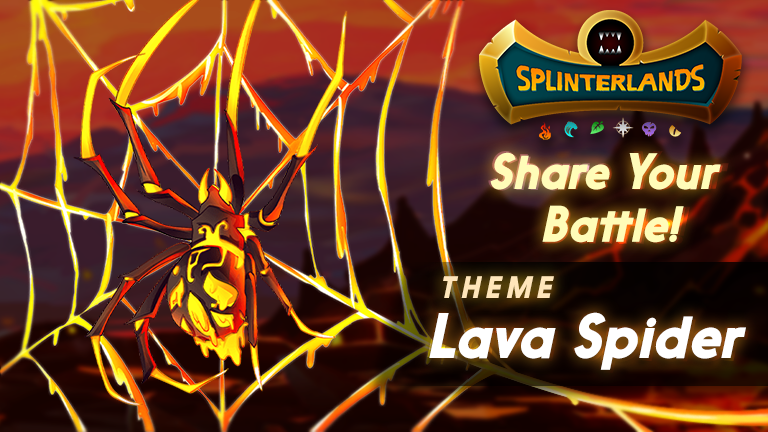 RULESET OF THE BATTLE :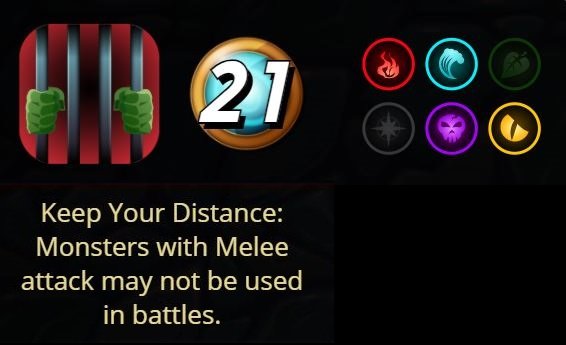 Why did I use LAVA SPIDER in this battle?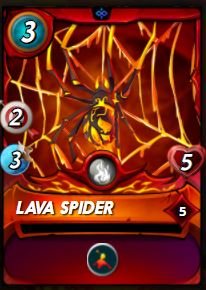 There will be no melee monsters available and since all damage dealers of opponents would be Range or Magic, Sniping them would be very beneficial. Opponent tank monster would most likely be either a monster without attack or a Magic/Range monster with low damage output.
LINEUP FOR THE BATTLE
~MAIN STRAT : Kill off backline Range/Magic damage dealers using snipe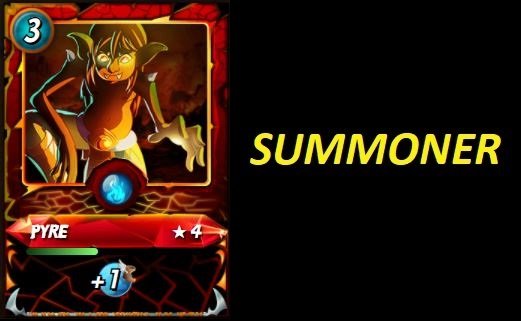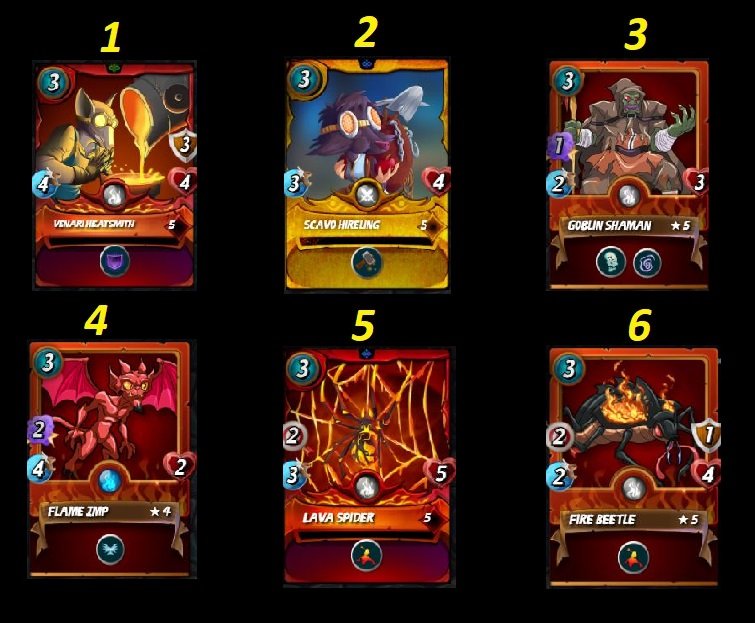 | CARDS USED | POSITION - PURPOSE |
| --- | --- |
| PYRE | SUMMONER - +1 Speed to make sure my team can attack first |
| VENARI HEATHSMITH | 1 - Great tank in this kind of situation with its Void ability specially when partnered with a monster with repair |
| SCAVO HIRELING | 2 - Repair ability would be a great support for my tank |
| GOBLIN SHAMAN | 3 - Weaken is great in all mana format but have the highest impact in low mana format. Slow ability have a great synergy with my summoner |
| FLAME IMP | 4 - Fast magic damage dealer with decent damage |
| LAVA SPIDER | 5 - Mana cheap monster with decent damage and snipe ability |
| FIRE BEETLE | 6 - Mana cheap monster with decent damage and snipe ability |
COMMENCE BATTLE
ROUND 1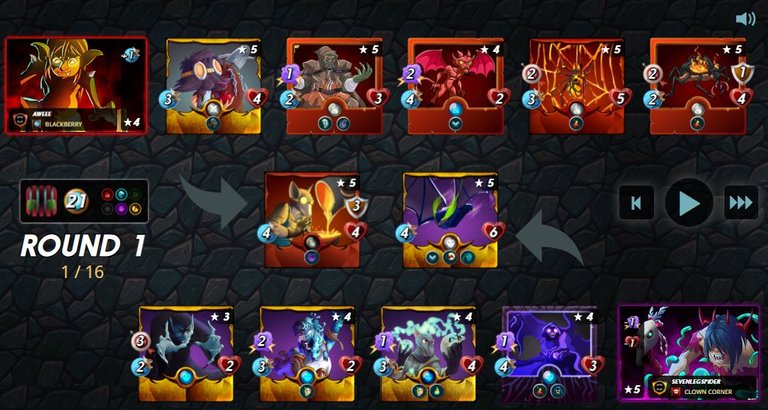 ~Click image above to watch Replay~
Opponent summoner lessen magic damage, luckily only 1 of my monster is really affected, but the -1 hp is a great deal for the whole team. Opponent also have 1 snipe monster, but with my summoner +1 speed and the Slow and weaken debuff, I can deal with it even before it attacks.
ROUND 2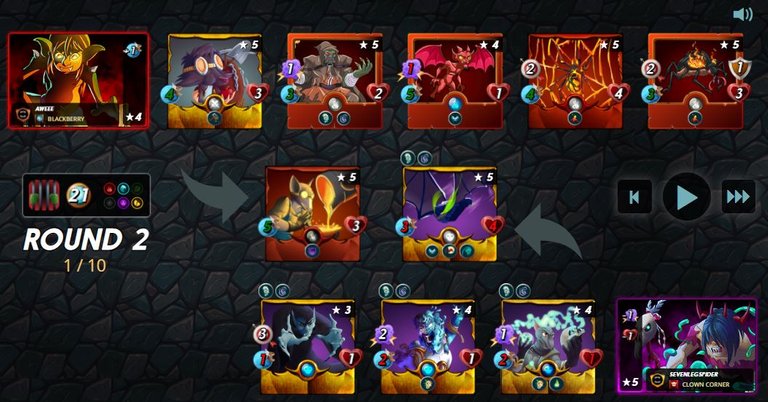 Sniped and killed off 1 damage dealer and in this round, all damage dealers are left with only 1 hp. At this round, it already looks like a victory for me.
ROUND 3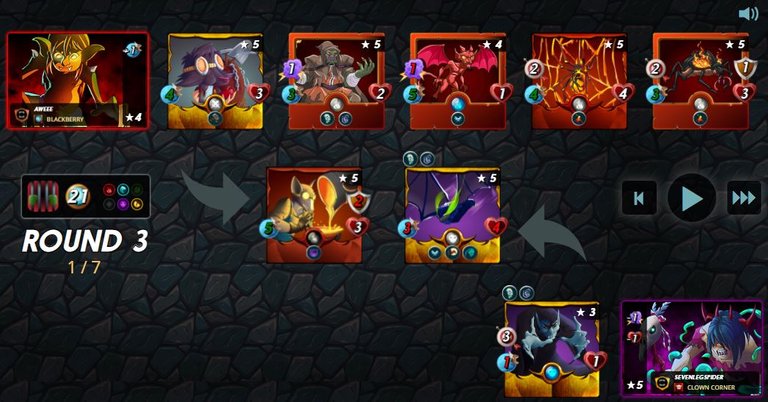 Opponent tank scavenge skill is keeping it alive for now. 1 monster left to snipe.
ROUND 4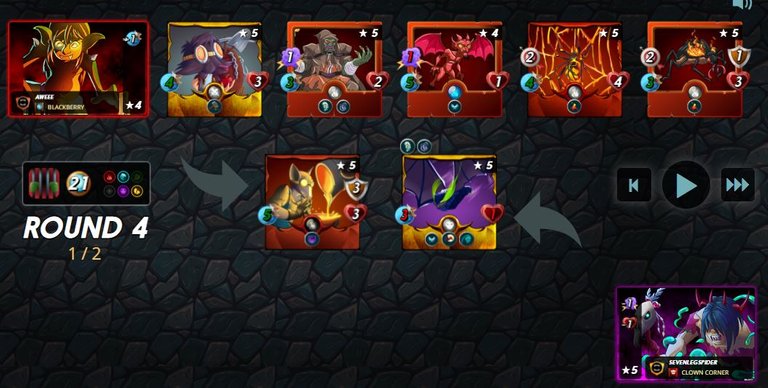 1 attack left for the win
RESULT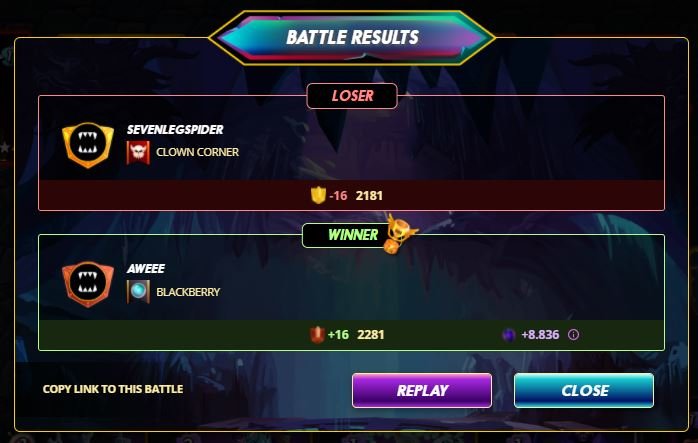 LAVA SPIDER is great in low mana battles specially if you need some snipe options to quickly kill off backline Range/Magic damage dealers.
~
~
***Interested in playing and earning? Click my referral link below and after you have purchase your summoner's spellbook, I'll give you back $0.50 in DEC.
https://splinterlands.com?ref=aweee
---
---