Thaddius Brood Team vs Llaama Kron combination - a lucky win in brawl
Hello Ka-splinterlands, how is your brawl.
Today i wanna share my lucky win in brawl where my cheap thaddius brood team win against the high winrate Scarred Llama and Kron the Undying Combination.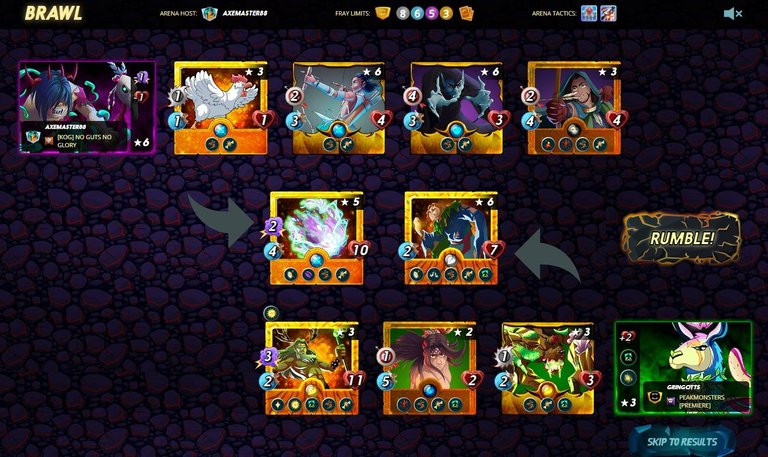 In here i used thaddius brood as my summoner and prismatic energy as my tank with the support of furius chicken, xenith archer and soul strangler and the gladius card whistling damon.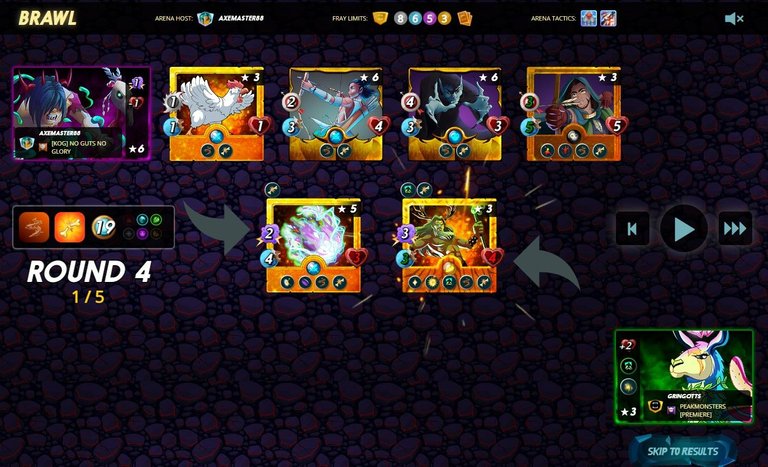 It take me round 4 to got my lucky win.
RULESET: thorns and cripple
STRATEGY:
Used thaddius brood as summoner for minus 1 magic and minus one health so when kron the undying got the last stand he is going to have minus 2 magic. Then i used prismatic energy provide he will live because of its ability to reflect magic plus its ability to void magic damage
TIP going against the Llama - Kron combination in 17-22 Mana battles.
- Always have a void tank plus a healer to able to sustain hit from kron and always atleast got 7 damage to offset kron 6 heal. It is sustaining your tank and hitting kron more than he heals.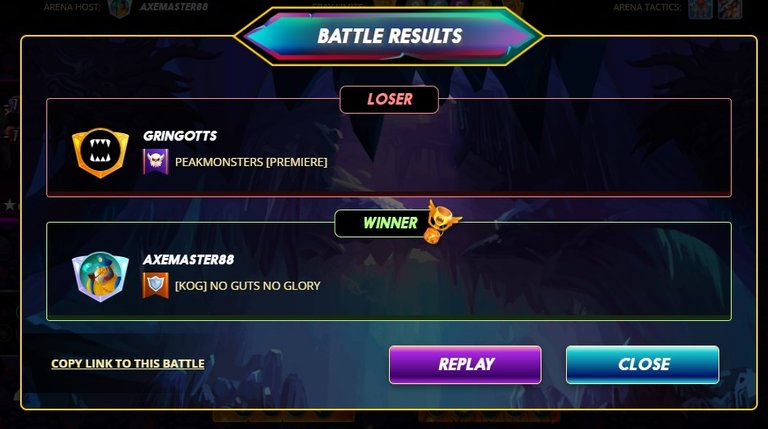 With the brawl we win 4038 merits and 169.797 Sps individual price as being in tier 4 guild.

Hope everyone is doing good... Have a nice day fellow splintermate...
---
---