SPL to the Moon!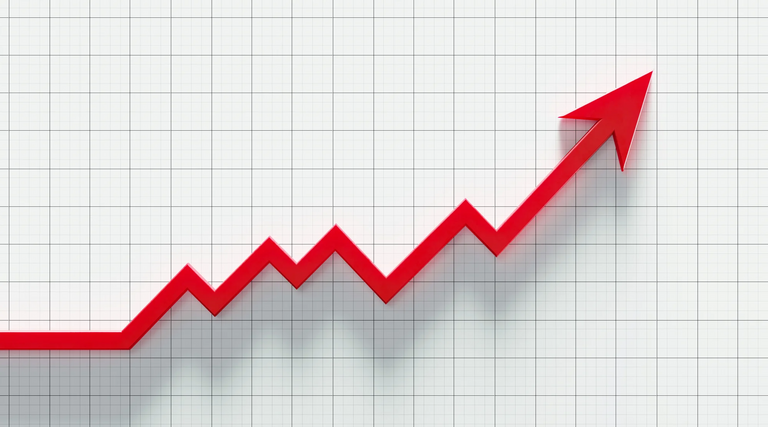 aggroed — 09/01/2022
What do you think it'll take for this to really heat up again?
As you can imagine,
When that message dropped into my Discord DMs... I had a LOT of thoughts. I tried to share them, all- all at once. This resulted in a very disjointed and unorganized thoughts getting dropped, all at the same time and interwoven with each other. After some discussion with a few of my fellow Splinterlanders, a few stuck out as ways to improve the game as well as encourage 'heating up' things again.
Player Engagement
In my opinion, one of the ways that Splinterlands is failing, right now, is with player engagement. Many of the people I talk with, even though they are very involved in SPL environment, rarely play anymore. Tournaments, Brawls, maybe the occasional grind to Advance or climb a Leaderboard but in general? They either have, or are thinking about getting, Battle Bots to handle the daily grind of Battling to get Rpoints and Earnings from their accounts.
What did we all miss? Why have all these players, stopped playing SPL? The number one thing we all missed were: Daily Quests. We all remembered when the Daily Quest was THE reason we got on and played SPL for an hour (or 2, or 3...) every day. I remember when I knew when my new quest would be available. I would arrange to get on, around that time, so I could get my new Daily Quest- maybe switch it. I would then check my collection; decide which rentals to renew, what other cards would need to help finish the Quest, go to the Rental Market, and RENT UP! for the Quest. I would then start Battling on the Ladder, just to finish the Quest and get my Chests/Rewards. Many times, I would stay online and continue playing for a while- with the 'goal' of earning enough DEC to cover my Daily Rentals, so that whatever I got from the Reward Chests were 'profit', for the day.
As a gamer- I craved that sense of Challenge and accomplishment that the Daily Quest gave me- every day. Every day, SPL had a Challenge for me. A 'Mission'- Win 5 games using a 'Snipe' minion, Win 5 games with a Death Summoner (NEXT!), Win 4 games without using Neutrals.... it was a Challenge and made me think about how to build Teams differently. When I was able to complete the Quest- I got the Reward, immediately. I opened my Chests, immediately. I got goodies, immediately, that were added to my collection.
Conversely- The 24 (23?) hours of 'Focus', where using certain cards just gives you a % bonus to your earnings/Rpoints? That's just more of a grind and TBH- not a challenge. Focus cards aren't even required to earn Focus Chests, since all Rpoints earned count towards both Season Chests and Focus Chests. There's no more point to using your Focus, than there is to Fielding GF cards. Add to that, the fact that you don't get any Chests or Rewards until the Focus is done means:
There's no 'pay off' to doing any of it. No sense of 'accomplishment'. You play, you gather Rpoints, you can watch the (badly labeled) 'FP to Next Chest' bar grow- maybe even see that you have earned a Focus Chest but you don't get it, until the next day. It's just a grind, a grind that Battle Bots are better at anyway- so why play? Easier and better to just let the bot do it, heck setup the bot to claim your Chests, Claim your Rewards from Battling and Chests at the same time- just check in from day to day, see how your bot is doing.
Simple Issue of Supply vs. Demand
Right now, in Splinterlands, this 'simple' issue is playing out in a classic economics fashion- the Supply far outstripped Demand, shoving prices lower.
In turn, this reduced Demand- as who wants to purchased depreciating assets? Prices are falling: I can wait until tomorrow or next week, or next Season- they'll be even cheaper. Delayed consumption turns into lost consumption, investors (flippers) leave the market as there's no way to buy/sell and turn a profit.... as prices and Earnings fall off, so has the number of people getting involved in and investing in Splinterlands.
This is evident by the fact that there are still 5M packs for sale, at $4/ea. Those same packs, on the secondary market, can't find Demand at anything > $2/ea. Whose gonna buy a pack for $3 or $4, when the cards in that pack are gonna average $2.25 in value? Better to just buy off the market- or better yet, rent for a while and buy when the prices drop a little more- or maybe, never.
In order to 'heat things up' Splinterlands needs to stop, then reverse, this cycle- either reduce Supply or increase Demand. I believe, one of the best ways to increase demand- is to increase Player Engagement in the game. One of the best ways to do that, is through the Daily Quest with a Daily Reward.
The Daily Quest should be:
Challenging
Required
Possible to complete in ~30-45min
Immediately Rewarding
Ever Changing- have different Quests available each day. Have the 'set' of possible Quests change Each Season. Remove some, add some different ones- keep it interesting!
Set, known, rewards- finish your Quest, get x chests. Simple, Easy, and easy to understand. Keep the 'tiered' chest system- where the contents of the chest vary by League, just award # of chests by Tier: Tier III gets 6 chests, Tier II gets 8, Tier I accounts get 12 chests of the appropriate League.
I can be found on Discord, usually.
I run a (the best) Rental Management Service for SPL: Dragon Tools (https://www.dragontools.io)
I also run an SPL Hedge-Fund (ASII) that buys/rents/sells cards as well as getting involved in yield farming the various LPs available on HE
As always- Like, Subscribe, and Tip your server. There will be more articles like this forthcoming!
---
---