SPL to the Moon!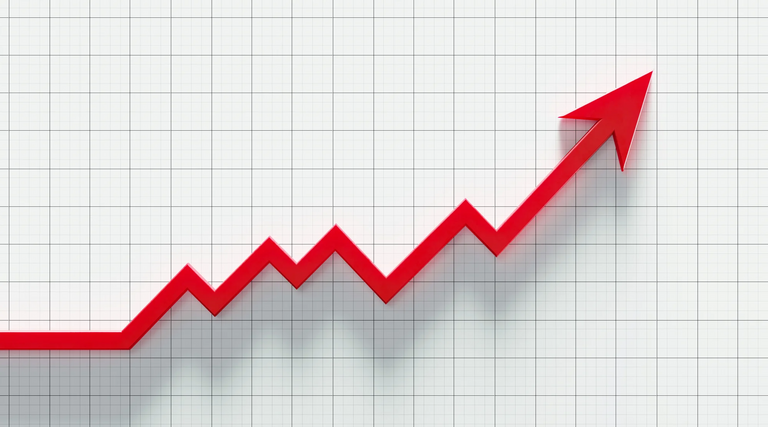 aggroed — 09/01/2022
What do you think it'll take for this to really heat up again?
As you can imagine,
When a message like that dropped into my Discord DMs... I had a LOT of thoughts. I tried to share them, ALL- all at the same time. This resulted in some very disjointed and unorganized thoughts getting dropped, all together and interwoven with each other. After some discussion with a few of my fellow Splinterlanders, a few stuck out as ways to not only improve the game but also 'heating up' Splinterlands again.
Player Engagement
This being the second installment in my series addressing some of these thoughts, (you can find the first part here) as well as a continuation of the subject of increasing Player Engagement in the game- as I believe that one of the ways that Splinterlands is failing, right now, is this. Splinterlands players, rarely PLAY. Many have have, or are thinking about getting- Battle Bots to play for them. Sure, they play Brawls or Tourneys (some, I've heard, even have bots play their tourneys and Brawls for them) and sometimes they'll 'take the wheel' in order to grind for League Advancement or LB ranking but in general? Bots handle the day to day Battles on the Ladder because that's all about gathering Earnings and Rshares, for eventual conversion to usable assets.
Why? What did we all miss? What had changed, about the game, to discourage people from playing the game? After the change to Daily Quests (the subject of the first article) we agreed that the change to Battle Earnings was the most discouraging thing. Again, why was that? Weren't we making just as much as before? maybe even more? We all agreed that yes, we were making more and additionally- we preferred Earning SPS from Battles (mostly) and getting SPS in Reward Chests (definitely).
So? We're making more $$ from Battle Earnings and Rewards. We're getting SPS instead of DEC. Why aren't WE, long-time players of Splinterlands, excited about playing the game anymore? The hurdles. The long series of hoops we felt like the game was making us go through before we could use the resources we were receiving for playing.
Here's a comparison of the systems for receiving/using Battle Earnings- before and after the recent changes:
Before
Win a Battle, get DEC.
Go to the rental/card market- get cards to improve/change your deck.
After
Win a Battle, accumulate some 'claimable' SPS (YAY! P2E, baby!)
Go to 'claim' it, because it's not showing up in your balance.
Realize, you have to have 1 SPS in order to 'claim' your Earnings/Rewards.
Check to see if that was enough to push your account over 1 SPS (which in Bronze or even Silver League- can take a while)
IF it was- 'claim' your SPS, which is then Staked.
then, if you don't already have an 'UnStake' in process- start an UnStaking.
Wait a week, get 25% of the SPS you started the UnStaking on.
THEN exchange the SPS for Credits/DEC- so you can buy/rent a card to use in further Battles.
This whole system/process was discouraging enough for us, who have been playing for a while and have the in game resources to fund our rentals, to discourage us from playing- imagine what it is like, for someone new to the game. How many of those hoops do you think a new player will jump through, before throwing up their hands in frustration and walking away from the game completely? Many of my friends in the game, when discussing this subject, recalled fondly their 'early days' in the game:
"I remember playing a few games, until I'd win a couple, then I'd run over to Peakmonsters to rent a couple of cards. Win another game- rent another card. Repeat until I had a good build, finished my Quest, then played some more- to get enough DEC to fund tomorrow's games."
This whole process is impossible for new players in the game- you, literally, CAN'T finish a Quest. It's also, near impossible, to earn enough SPS in one day to Claim your earnings, in Bronze or Silver- not to mention being allowed access to them to fund rentals.
The Proposal:
A 'tiered' system for Earnings/Rewards- where the hurdles get harder and take longer, the higher your League:
| League | Earnings | Rewards |
| --- | --- | --- |
| Champs | Staked SPS | Staked SPS |
| Diamond | Liquid SPS | Staked SPS |
| Gold | DEC | Liquid SPS |
| Silver | Credits | DEC |
| Bronze | Credits | Credits |
This approach to Battle Earnings/Chest Rewards would allow for two (2) main things:
Allow 'new' accounts (those in Bronze/Silver) immediate access to their Earnings and Rewards, allowing them to 'get stuff' with their Earnings and Chest Rewards- IMMEDIATELY. Instant gratification, it is the American Way.
Ease them into the system of using 3 different currencies in the game. As they Advance in the game and in Leagues; as their Earnings and Rewards get larger- the 'form' of their Earnings and Rewards change. In the beginning- very simple, Credits. Then, they start getting DEC/SPS/Staked SPS- each one a little different and a little harder to 'access'.
For the Credits/DEC Awarded to the accounts in Bronze-Gold, I would suggest:
The Earnings/Rewards should be 'equivalent' to the corresponding amount of SPS they would have Earned/Won. Ie. if, in Bronze, they would have Earned 0.1 SPS for winning a Battle or from a Chest Reward and SPS is $0.10 then they would get 10 Credits instead.
The 'allocated' SPS, instead of being Awarded to the account would instead be burnt, with the resulting DEC given to SPL to cover the DEC they will send out when the Credits are spent on cards/rentals.
Simple Issue of Supply vs. Demand
Right now, in Splinterlands, this 'simple' issue is playing out in classic economic fashion- the Supply has far outstripped Demand, shoving prices lower. The delayed Earnings/Rewards has delayed and in some cases- prevented consumption. Overall, this has decreased Demand- exponentially. Less players playing, causing asset and currency prices to be/stay depressed, causing Earnings and Rewards to be worth less... in turn leading to less players willing to 'P(now)2E, later'.
In order to 'heat things up', I believe, Splinterlands needs to STOP!, then reverse, this cycle- reduce Supply by burning SPS and increase demand by encouraging immediate consumption. This will also improve, IMHO, Player Engagement. Leading, in turn, to more overall Demand.
Battle Earnings/Rewards should not be, yet another, 'Barrier to Entry' for new players- they should instead be used as an 'on-ramp' to learning about crypto and deeper engagement in the whole of the game ecosystem.
I can be found on Discord, usually- mostly in the DT server.
I run a (premium) Rental Management Service for SPL: Dragon Tools (https://www.dragontools.io)
https://discord.gg/CPj4pDPXYZ
I also run an SPL Hedge-Fund (ASII) that buys/rents/sells cards as well as investing in yield farming the various LPs available on HE
As always- Like, Subscribe, Comment, and Tip your Server. There will be more articles like this forthcoming!
---
---