A Human Win Against Bots

A Human Win Against Bots
Lately on a particularly ugly day of bickering on Mav Chat on Splinterlands discord, I have been told (I have told multiple times at multiple places by 3-4 morons) that humans can't win against a bot while playing Splinterlands. I agree! Those morons are right. A human can never consistently win against an artificial intelligence enable bots. This is a fact.
However:
A human can win once!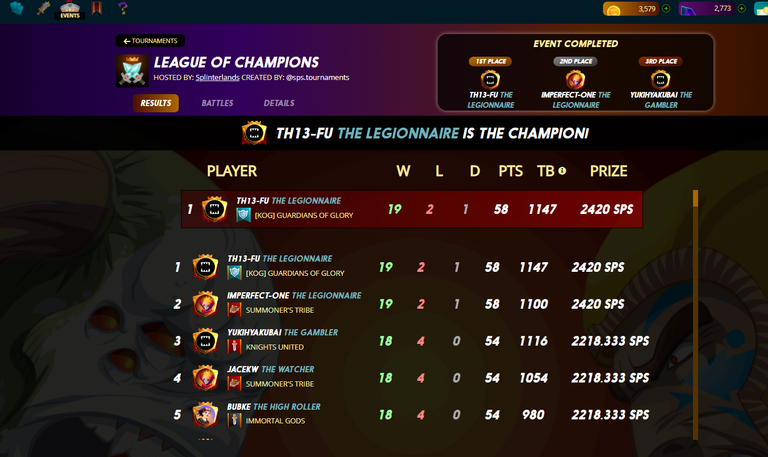 Since this is my blog, and @jayemm who is my scholar playing the account th13-fu, I can celebrate this win as many times as I want and as loudly as I want! There is not a damn thing those morons can do about it :)
I want to be clear: I have no problem with bots. I think bots could be necessary for the game, and perhaps it is not easy to identify bots. This is not an argument.
I do have a problem with humans abusing the reward pool using a bot!
My Player
You guys don't know much about Jay. He is the Magician from Manila! He doesn't talk much. But that quiet kids is an ace player in Gold league. The only reason they can't do better at higher leagues is because they don't have a card deck that they can afford.
But here is the kicker for you botter doing brawl & tournaments:
I can afford many max decks :)
I will buy those decks as the price drops, and I will have top human players play them. My plan is to surround the bots in both leaderboards and tournaments. When you are surrounded, the bot owners will begin to find the heat. I will crank up the heat :)
Trash Talk
Aggy always said that he loves trash talks between players and guilds. I do as well. I wish we had a trash talk channel integrated within the game. Yeah, I know, be careful what you wish for! Yeah maybe not. In our kingdom of glory discord channel we do have a trash talk channel that is used quite a bit. It is all fun and game between friendly users. So there you have it. I have a human win again bots in one of the toughest tournaments.
Deal with it :)

splinterlands/the-splinterlands?si=c5533244312f483ca0e23fc0b6bdaf13&utm_source=clipboard&utm_medium=text&utm_campaign=social_sharing soundcloud ~~~
The Splinterlands

---
---