A Shift of Ownership
A Shift of Ownership
Bear markets are interesting. There is always bargains to be had during a bear market. What you consider bargain today, typically can be found at a bigger bargain tomorrow! There is a word in the financial market called 'catch a falling knife'. That basically means trying to buy something without knowing where the bottom is, and while you buy something, it can continue to go down in value. However, this is only a problem, if you have to sell that asset for your day-to-day operational expense (OPEX). If you believe in the true value of the asset, and if you don't have to sell, then you can just average down. I am doing the same lately for Splinterlands cards. I am lately in full-on buying mode. Not just cards, I am also buying and opening packs. DEC is well below peg, and the packs are at a deep discount, and therefore it is a good time to build additional decks. I am seeing a major shift in ownership right now in splinterlands. Lots of OG players and bot-farms are selling cards. Their reason can be understood, but I am glad in the market there is enough depth to absorb any selling pressure!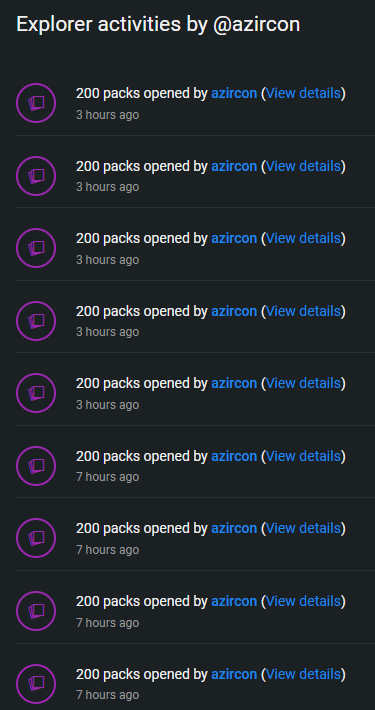 As you can see above, just today I opened 1800 packs! I need another working deck, and I had some holes, here and there, so there it is.

There are five beta legendary summoners, which I purchased a few days back. My main playing deck didn't have these leg summoners. Prices are cheap now (doesn't mean it won't be cheaper in the future). Since I can't predict the future, I thought I better get on with it.
Due to rentals, delegated decks and player sponsorship, I suddenly got into a situation right now that I don't even have a set of max Chaos summoners! What a shame! So I thought I better open some packs and buy whatever else that is needed to get a max chaos deck again!

Well, I have got it! Again!
Endless Loop
I am an experienced digital card game player. I have played Pokemon since its inception. I can tell you that there is no end to card collection. There will always be new things, new monsters, new rule-sets that will be out and that will require more purchase. The good thing about Splinterlands is the fact that it is a play-to-earn game. So it actually gives something back to the players. I never made any money from my Pokemon cards. The Pokemon cards or in digital form, Nintendo 3DS or Switch didn't return any dividends either to me. Splinterlands does. So I am in a 'buy mode' right now :)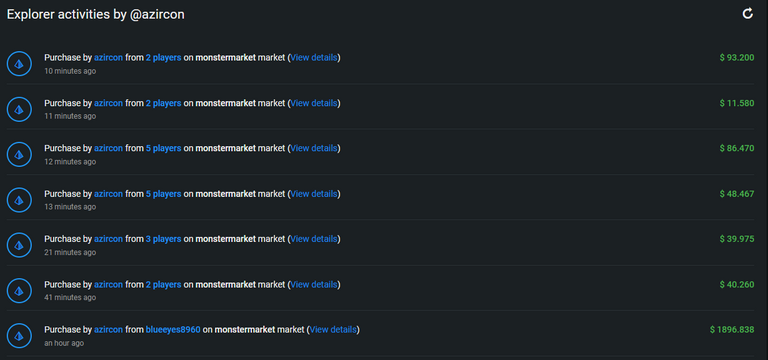 More Buys!

---
---