Many ways to skin a cat!
Many ways to skin a cat!
First! No animal (cat or otherwise) was harmed while writing this post!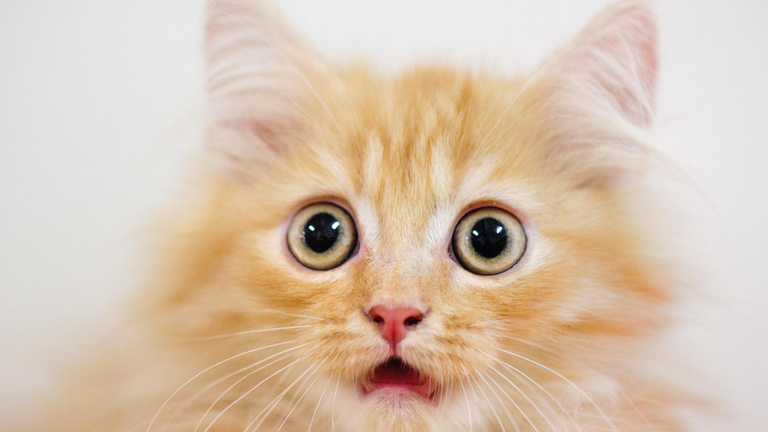 Source
Recently at the SOG (Shield of Glory) discord (a Splinterlands guild that I am a member) there was a animated and passionate discussion about the best Gladiator card to use in brawl. Also is 7 mana summoners were really necessary in the Gold Foil Brawl. We typically have many discussions like this and almost all are passionate discussions! The card in question is of course the epic Gladiator Quora Towershead. The dominant school of thought was:
just put Quora whereever you can, and she will get the job done!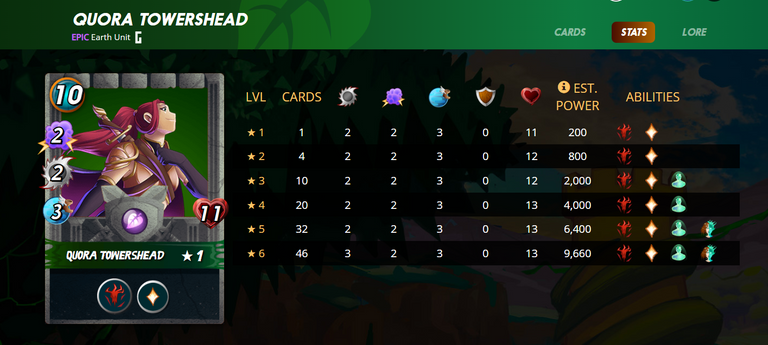 Look at the those stats and especially with bloodlust, she is deadlier than Grum or Kron in certain situation. Although most of us have her as L1 or L2, but even that that level she is formidable! But that said, in Splinterlands, there is no silver bullet! Thanks to the game makers for that! There is rarely any 'broken' card. For players like @vugtis who have been playing this game for a while, a man of few words, he just listened and chuckled at the time! Vugtis is typically the best player at SOG. So this brawl that just closed, he did a 6/6 clean sweep, and beat 4 teams with Quora in the process!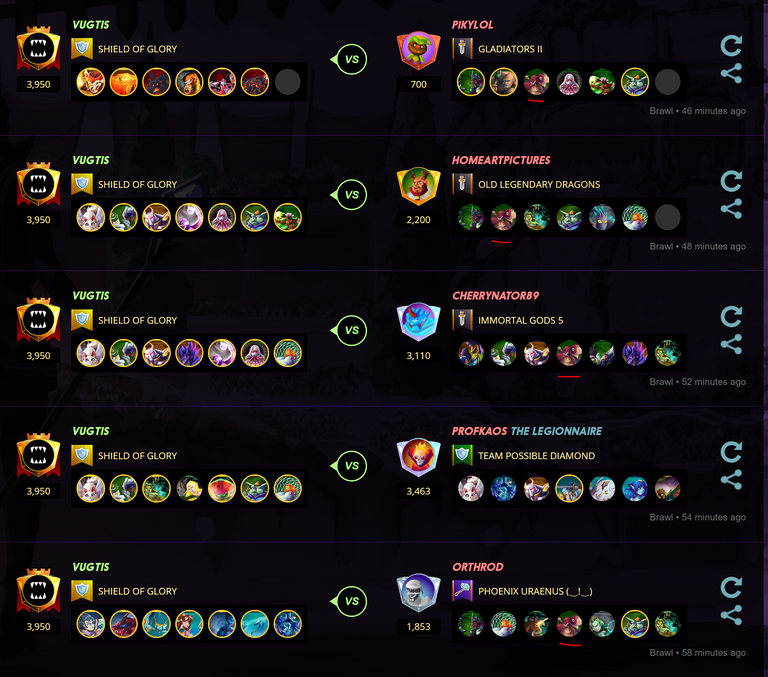 The second and related discussion was:
I can do this 'without' 7 mana legendary summoners in GF brawls
Yes, you sure can! To be fair, they are expensive at Gold Foil. At our current Tier 2 Brawl, they are Frays 12, 14, 15 and 16. These are the frays GF summoners, and especially the 7 mana summoners are needed. If you look at vugtis's result, you will see that all the wins are with 7 mana summoners. Two are with Kitty, and one with Zaku and Lir each!
I personally use 7 mana legendary summoners a lot in GF brawl. I have the following example below of using Kitty. Can the battle be won without the Kitty? Sure! Can Kitty be beat here? Sure! Perhaps with a Rotwell (magic reflect, and amplify). But for most people Kitty is a dominating, easy, and powerful solution. So, my point is please don't stress yourself, there is an easy way and there is a hard way. I like the easy way when I can manage it. Especially these days when rents are cheap. That is all that I am saying!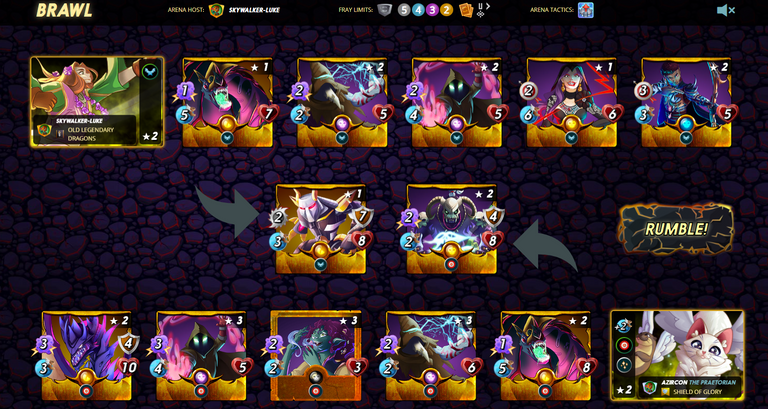 Battle Link
Oh! Just a plug, We got the Tier 2 #1 spot again on this brawl. Kudos to the team members for that!

---
---