Opening Chaos Legion Packs
Now!
First I have changed my desktop to this! Thanks to Nate for the worderful screensaver!! I was at the livestream party last night, and with many others I saw the clock tick to the launch. It was flawless from my end. I like to convery my sincere gratitude to the Splinterlands Team, you guys are really changing people's lives.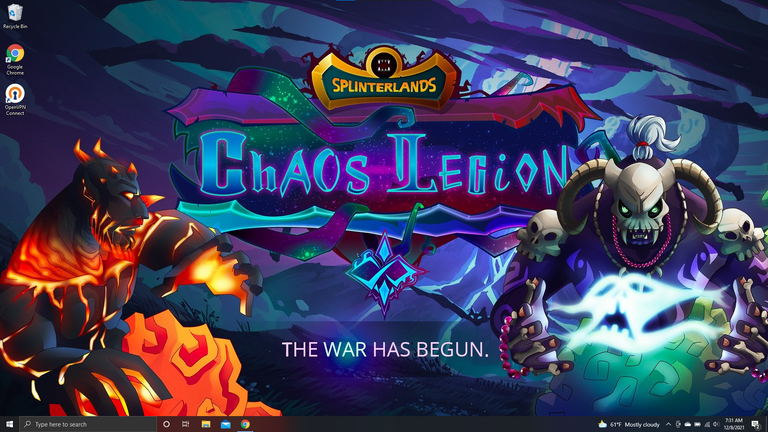 I thought I am going to do something different today. I will open and combined packs and see the stats and discuss them. Also share any technical difficulty that I might have. So below are the 400 pack opening that I did last night. It was during the time when everyone else was opening the packs so, it is nothing steller. Actually, since I will be opening a lot of packs (4000), I can only expect an average result.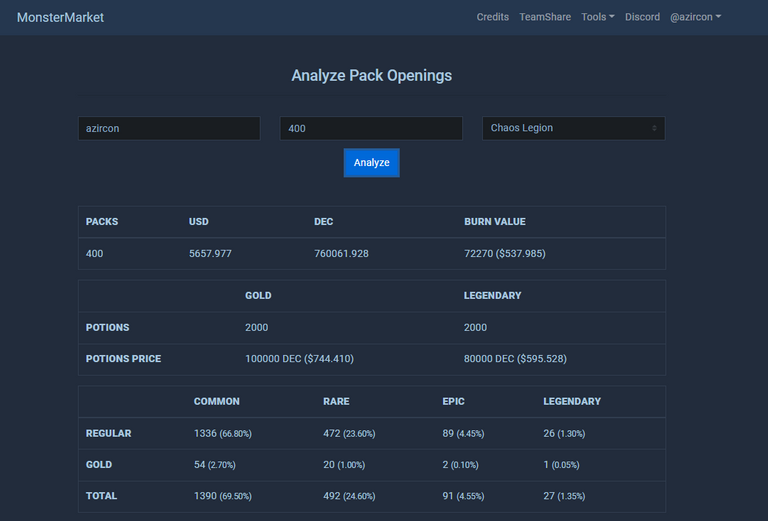 https://monstermarket.io/analyze-openings
First 400 packs opening stats last night
I was checking the stats both from monstermarket and Peakmonsters, as they are quite complementary.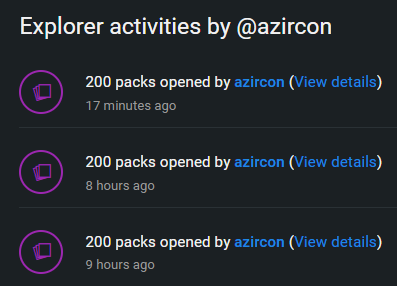 It terms of the economy of the pack, ignore the prices for now, as I think we are going through price discovery at this point and it will settle down soon. But just as a reference and benchmark, looks like the second opening was the best. But if the cards inside each of the 200 packs cost about $2000 - $3000, and the packs are bought for $3 each, so $600/200 packs, plus about $1200 worth of potion. I think there is no loss. Also at this point of the game, I am not really worried about profit or loss. Just trying to build two max CL decks.
Combining Cards
Thanks Mavericks! I ran into an obvious issue, as I slowly open packs, how to I combine all...I thought that this could be an issue because I don't want to combine my older cards, as they are rental optimized. I asked the question at SL Mav Chat and @jacekw and Matt helped me out. Thanks guys!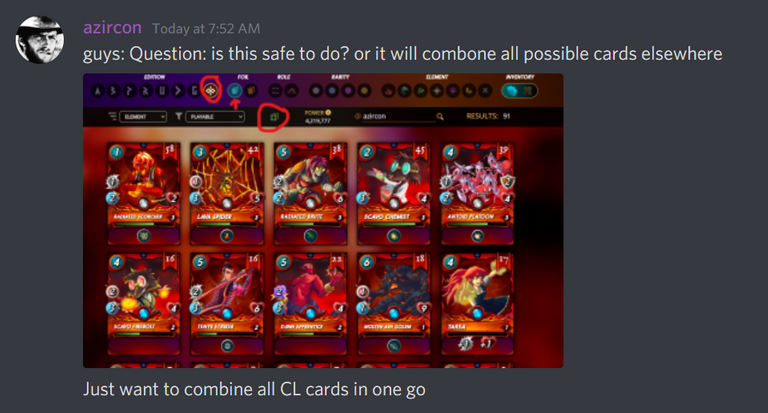 I was nervous and didn't want to do a irreversible damage. But the trick is when you click that combine all button, it only combines cards you have on your active display. It even says that in a pop-up message, so it is perfectly safe to it.
That's about it! I will be busy opening packs now. Please let me know how's your pack opening going...
Oh get Dr Blight guys :) I am fortunate to have that situation under control!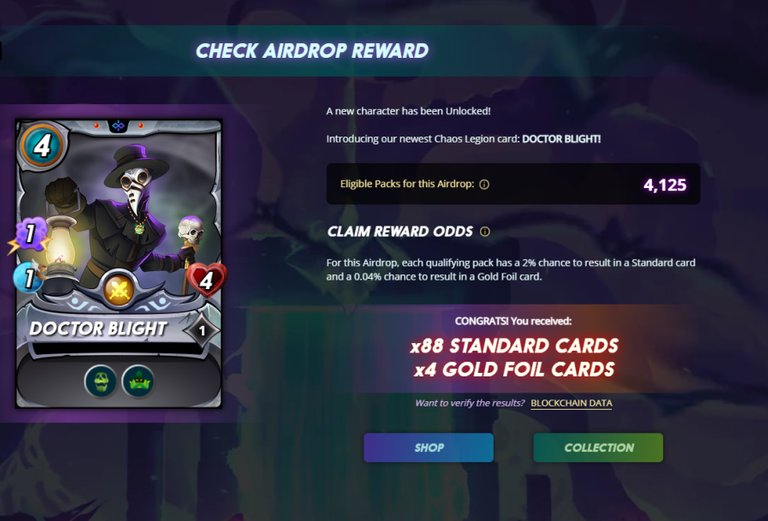 He is great in the last position!
https://splinterlands.com/?p=battle&id=sl_1f1dedb660407e7f2c9412e5fab7dfa7&ref=azircon
If you follow the battle you will see, even against Bortus, which is not ideal against all magic attack that I had, and the opponent have Lord A in position 1, I still won. Dr Blight is powerful.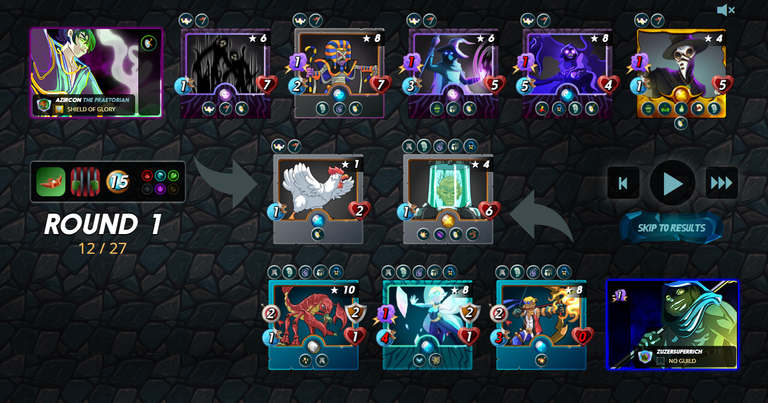 ---
---