The Game Lives On!
The Game Lives On!
Lately Splinterlands related discussions are all about tokenomics. As if we have forgotten that there is a game out there that we get to play. The game is meant to be a fun, and challenging human experience. Lately we, The Mavericks kind of forgotten that. So today, for some strange reason, I got back home a bit early from work, and I had a few minutes to spare in front of my laptop. So I messaged the following on Mav Chat:
well here is the problem, I am here and I have a few min to battle, but there is no one to battle with :)
I hate to play ranked, because it is end of the season
there is a high chance to lose rank if I do, I am settled with my ranking, and do not wish to play any more
what do I do?
is there a button where I can challenge a fellow human?
I click on practice, and it is useless, I will win them all, not challenge enough
so, either I play rank and risk losing position at high cost, or I click practice and win, with no real challenge
this should be a easy fix, I am sure there is someone human out there to battle globally
I wrote this and and waited, thinking, am I complaining? I sure was. Then I thought, well maybe I can ask. So I wrote again:
is there is human challenger out there to battle me in the next 5 min?
I will play any league you like, but prefer to play champions, as that is where I currently play
countdown started 5:27pm CST
will be over 5:32pm CST
Please send a in-game challenge if you wish. IGN: azircon
Then, I thought, maybe I should write the same on tavern. I am told it is more active channel on discord! But, alas! No one from tavern responded! I was thinking, maybe I will not get any response globally!
But then tha magic happened! @mattclarke responded!
I got a human challenger!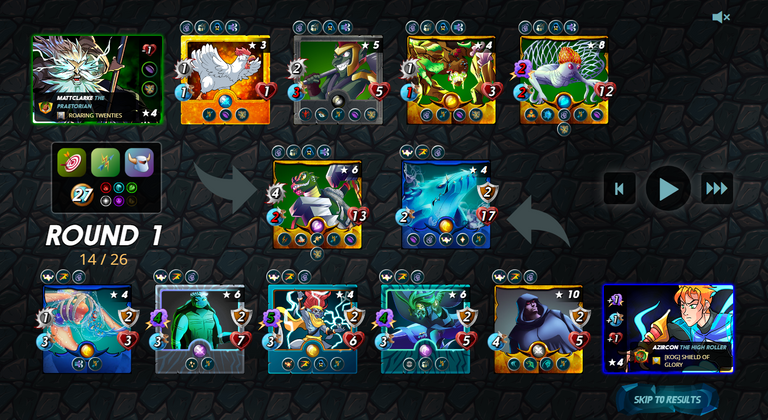 Link to the battle
What a wonderful 27 mana battle! Nothing was perfect. I don't think I had a good optimised team. I don't think Matt has a good optimised team either. But it was serious fun and my palms were sweaty. I was not very comfortable playing water, and I know Mattclarke loves Earth. I went all magic because of the return fire and armor up rules. Valnamor is a very powerful summoner. It proves that again!
Feel free to correct my battle strategy and Matt's if you wish in the comment!
Next!
That was not the end! I have got @jaki01 send me a challenge as well!!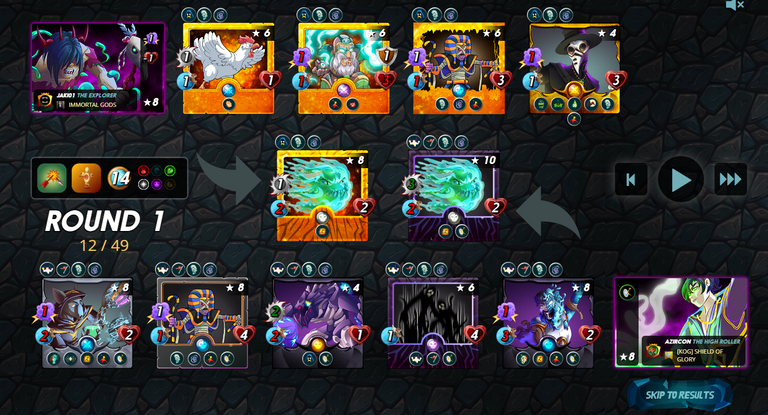 Battle Link
This one is very tricky! Low 14 mana games are hard, as it can go south very quickly. However, since I like to play death, I was more in my comfort zone. Both @jaki01 and I had very similar strategy. No range rule is an easy choice for magic. Low mana death magic is very popular. So I chose Magic reflect summoner Rotwell. Most low mana death team will chose Dr. Blight, I knew that. So I don't want to get into a mirror match, so I chose amplify of Venari Spellsmith instead of Blight. Beating Blight in a low mana battle with a lot of redemption monster is a big deal. So I am glad how it turned out!
@jaki01 said
Yes ... magic reflect was the winner .... I just wonder why I didn't use the second 0 mana card hehe .... 😉
I thanked both of them! It was a wonderful 15 min of excellent friendly engagement. This has immense entertainment value. None of us were looking to make any money. All three of us were busy but just found a bit of time to do something fun. Can it be measured in money? I don't know. But it surely something that I will remember for a long time!
Show me an example how your favorite bot is giving this satisfaction and friendship?
Your can't
So, I say, the game lives on!

splinterlands/the-splinterlands?si=c5533244312f483ca0e23fc0b6bdaf13&utm_source=clipboard&utm_medium=text&utm_campaign=social_sharing soundcloud ~~~
The Splinterlands

---
---