Time to Pump Zyriel!

Time to Pump Zyriel!
Ok, as I explained in my previous post that no one like Zyriel: The Fallen. Well, at least the price we paid for her now for sure! Now that the sale is over, and there is about 1800 of her, maybe now is the time to sing a bit of priase for her. I already discussed the price and the timing issues, so no reason to talk about any of that. That said, lots of them are available for $37 a pop and someone called turkleton is unloading his bag. So be it!
Here is the kick, since Zyriel is new, Archmage haven't learned the use and the defense against that card yet, so I can beat star-shroud who uses 'special edition' Archmage bot, may be once in the last 100 encounters! Sorry Star, couldn't resist the joke. For the record, star is a decent manual player, and better than me for sure!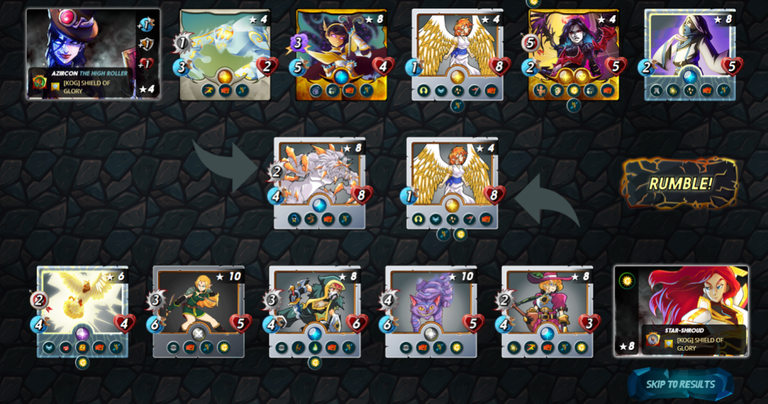 Battle Link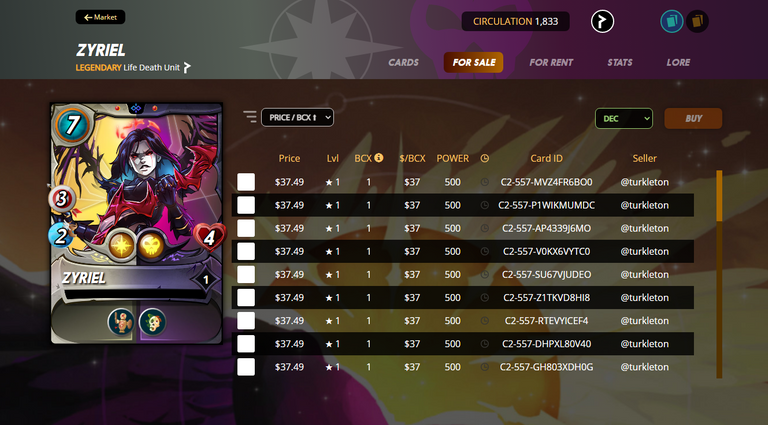 Point is: Weapons Training is an unique ability.
Adjacent monsters get half this monster's attack if they have no attacks themselves
It is a new ability. All other cards currently with Weapons Training are soulbound. Below is the list. For most people, Zyriel is the only one they can have Maxed immediately.

Since Zyriel is a dual element life & death card, below is the list of all regular life+death+neutral monsters you can potentially use. Trick is to use one of these monsters on either side of Zyriel. At Max Zyriel have 5 range attack, so any of these No Attack cards below will get 3 range attack. Oh yes, and there are soulbound/gladiator cards, but no one have them maxed yet, so not really mentioning there here. People mentioned HELMET KHARAFAX from life element can be good, but I haven't used him yet.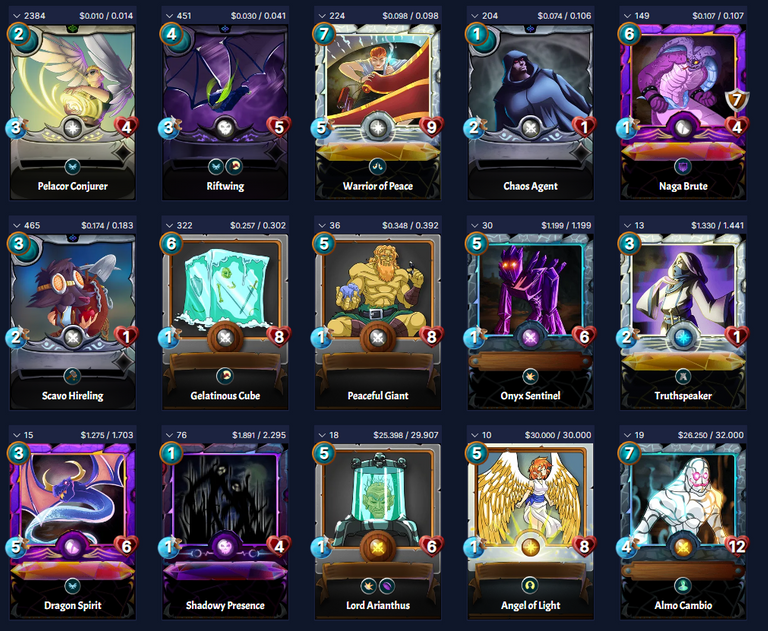 Source: Monstermarket Filter
Now, imagine for a second, no attack cards are usually high health and with a lot of abilities at max. Almo Cambio for example, is 16 health, with boat load of abilities, like Immunity, Phase, Return Fire, and Magic Reflect! Add to that high speed of 6 and Zyriel induce 3 range attack! That is a damn overpowered card! Take Angel of light for example; it is 8 health at max, but with Resurrect, Flying, Tank Heal and Inspire. Now add Zyriel induced 3 range attack to that, and it is nearly too good to be true! See on the battle below, how I used Almo and Angel of light on either side of Zyriel to win this battle.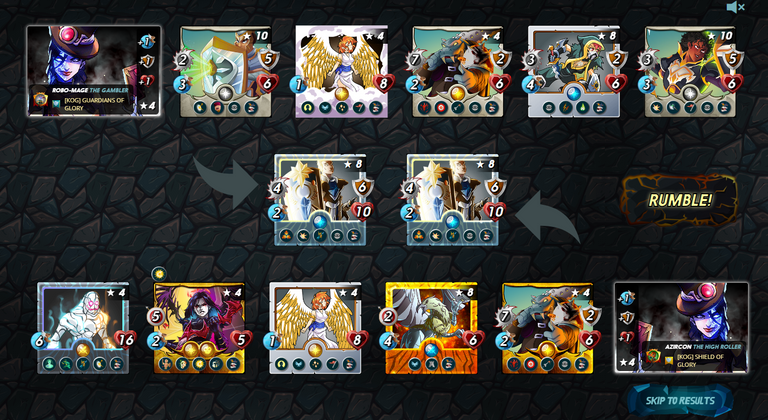 Battle Link
It is equally effective in Death battles. Here I have used Riftwing and Almo on either side of it. This is not relevent in this particular battle, but Riftwing is extremely effective with Flying, Scavenger, Backfire, and Headwinds. Especially with Kitty and +2 speed advantage it can be untouchable at the sneak position, and can induce backfire frequently.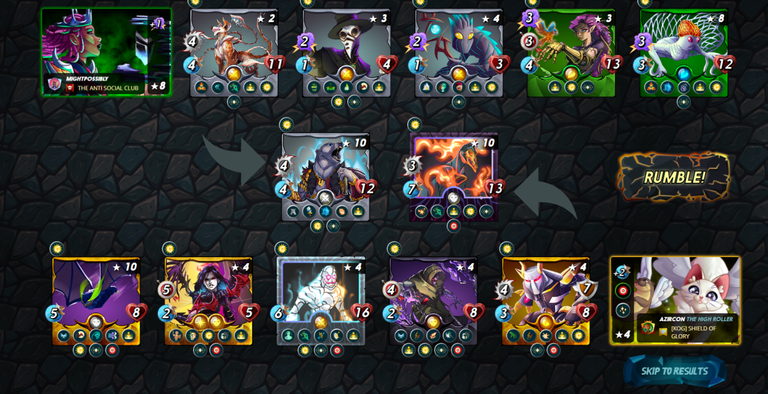 Battle Link
Now with all that said, you guys know very well that there is no Silver Bullet in this game, well perhaps Kitty, but Zyriel is still an unique niche card. Especially early on, where bots are not trained against her. The trick is to keep Zyriel alive as long as possible, and protect her against Sneak and Opportunity attack. Since she has divine shield and life leech, after a few rounds she can hold her ground quite well, but she is a bit of glass canon early on.
Looking into the near future, when Modern will be for Humans only, I think Zyriel's rarity will go a long way. So if you haven't picked Zyriel up, maybe it is time to pick some up from turkleton and mhossain, as I think you will be happy and those two guys will be sad in not too distant future :)

splinterlands/the-splinterlands?si=c5533244312f483ca0e23fc0b6bdaf13&utm_source=clipboard&utm_medium=text&utm_campaign=social_sharing soundcloud ~~~
The Splinterlands

---
---