Full Dragon Mode ON - Share Your Battle Weekly Challenge
Hey people from Splinterlands! How are you doing?
It's been a while since I participated in one of this challenge. I've been really busy lately, but right now I'm stucked at home with a blend Covid infection, nothing to do and I really LOVE dragons.
So I don't see any better occasion to come back to these challenges! DRAGONS DRAGONS DRAGONS!
I normally use Dragons card with - guess what - the dragon splinter.
I love using them in high mana cap battles, which are absolutely my favourites. It's like a "show me all you've got" mode, and I really like using all of those high mana beasts.
In these battles, there's always a lot going on. With all those abilities and high life points, healing, resurrection, there's always space for plot twists and unpredictable events!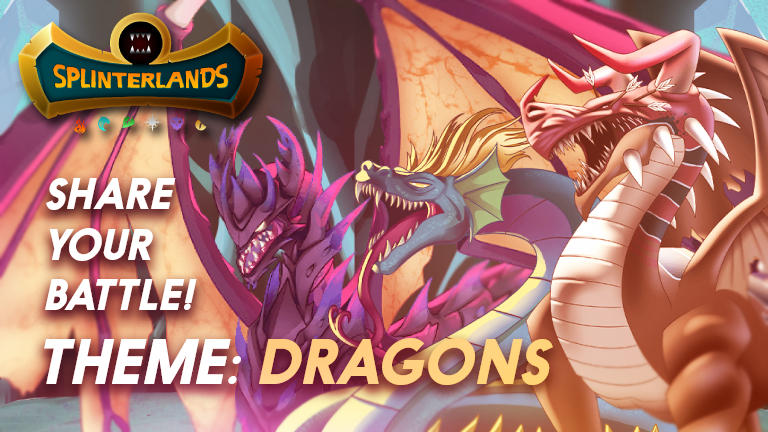 So for this challenge I decided to do something a little bit different from what I did in the past for previous challenges. Rather than focusing on only one card, I decided to create a super Dragon-team, using basically every dragon card that I own and going "Full Dragon Mode".
Actually, they fit really good together, sort of protecting each other: the outcome was spectacular, as the battle was one of the most fun I have ever played ( and I'm no newbie, I've played more than 15K battles)
MY STRATEGY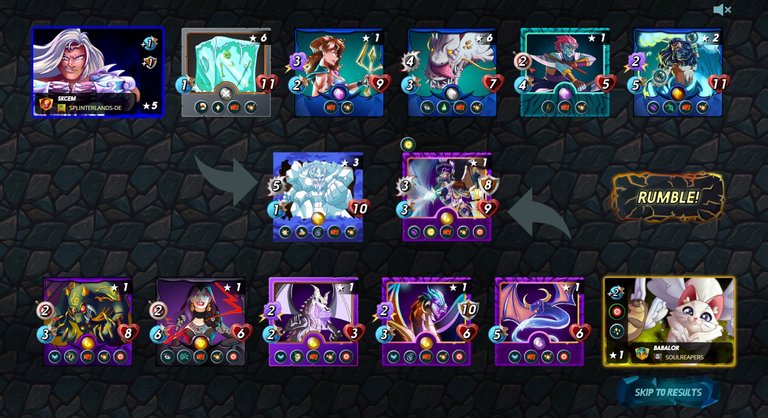 To lead my team I choose my Bizantine Kitty summoner. Very powerful, it helps in battles with "Explosive Weaponry" ruleset because it helps you being the first to attack.
As a tank I used one of my favourite cards in the game, the Robo-Dragon Knight. It's strong, it resists magic, has shield points, and, comnied with Bizantine Kitty, can heal. Basically, it's made to last.
As a backup tank I used a Dragon Spirit, due to its high speed at low cost. I then used my Diamond Dragon to further slow my enemy, and Black Dragon. Due to its Life Leech ability, combined with the Bast ability, it can increase its life points by 2 every round ( at the end it was very useful).
At the end of my lineup I used **Lira The Dark **(high speed and opportunity work very well with Blast ability) and a Zyvax Vuul.
I know, these two are not dragons, but I'm pretty sure I didn't have any other dragon to play and these two seem Dragon-friendly people.
If you have 3 minute please trust me and watch the battle, the outcome was really surprising. Spoiler alert: I won the battle, but it was very close!
See you next week folks!
You're not playing Splinterlands? Shame on you! Go try it!
Support my blog!
Here's the super-trusted earners I support. Please consider using my referral if want to give them a try
Binance Exchange with the best earning solutions.
Coinbase Earn crypto while learning about crypto.
Cake DeFi Passive income, staking made easy.
Cointiply - Best Earner - Earn Bitcoins by doing offers, watching ads and PTC ads
BetFury - Crypto casino with Faucet: Top Earner! Claim -> Play -> Stake -> Earn
PipeFlare - Best Faucet.Pays immediately to your wallet
Presearch Earn tokens for surfing the web!
Sorare Fantasy Football League with NFT
Hi.com Platform with the best Airdrop going on
Crypto.com An exchange promoted by MATT DAMON
---
---