Let's help this Giant Roc taking off - SHARE YOUR BATTLE Weekly Challenge

Hey Splinterlands folks! How are you doing? Are you finding time during this Christmas holiday to play the wonderful Splinterlands?
I'm slowly adapting to the new Chaos Legion era: there's a lot to learn and understand with all the new cards that invaded the market. A lot of these new cards are quite cheap to buy at this point, so I'm starting to level up the cards that I believe will have a brighter future and might rise in value in the next months/years.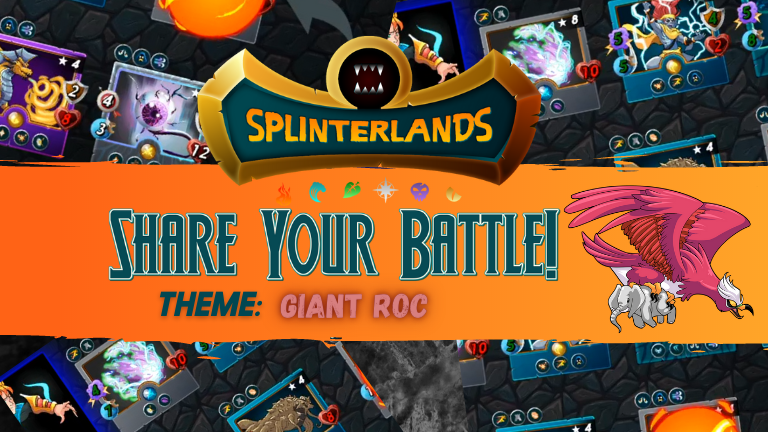 With all these new cards it's easy to forget old buddies, even because all common and rare beta cards are now not playable anymore for free in the base deck, replaced by Chaos Legion's common and rare.
For example, I almost forgot about this week's Share Your Battle Weekly Challenge card, Giant Roc.
I don't own this card, and I'm honestly not missing it so much, I barely noticed I couldn't use it anymore in the base deck.
I'm not a big fan of this kind of card, "I can do a little bit everything" style, with no clear strong points or weaknesses.
Still, I decided to give this roc a second chance, I rented it for a couple of days and I'm ready to take on this week's challenge!
Giant Roc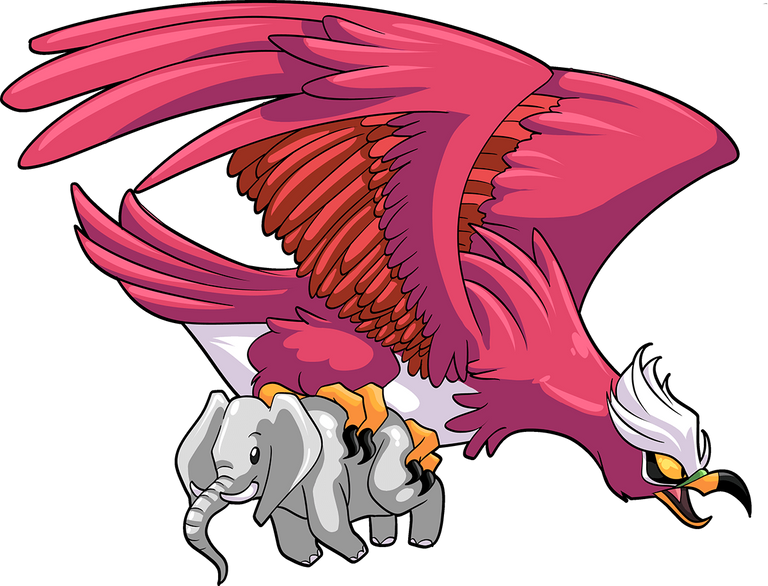 #Edition: ALPHA/BETA
#Rarity: COMMON
#Element: FIRE
#ATTACK: MELEE
#ABILITIES: Flying/Reach/Trample at level 6
A fledgling Dark Eternal is also known as an Animated Corpse. Emerging from the Tar Pits of Creation in the Southern Waste of Mortis, each fledgling must first shed what remains of its mortal flesh. While in decay, the Animated Corpses are placed on the front lines to speed their transition.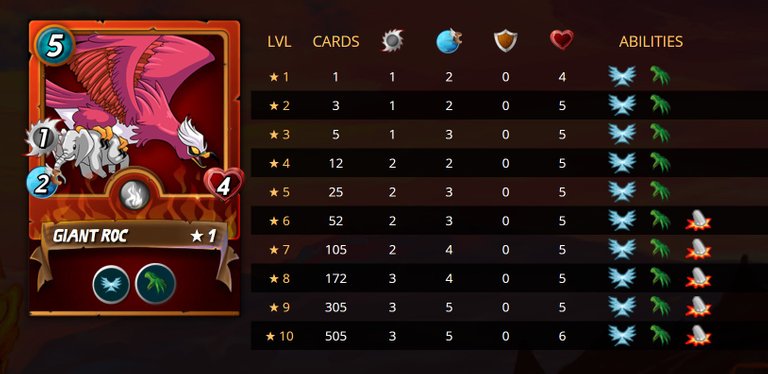 MY STRATEGY
Again, I'm not a big fan of this big bird, so I had to figure out the best way to successfully use it in battle. After a few tries, I found the perfect opportunity with this battle with reverse speed ruleset and no ranged attack.
It seemed to me like a good occasion to go "full Melee mode" and so I choose my brand new Tarsa as a Summoner.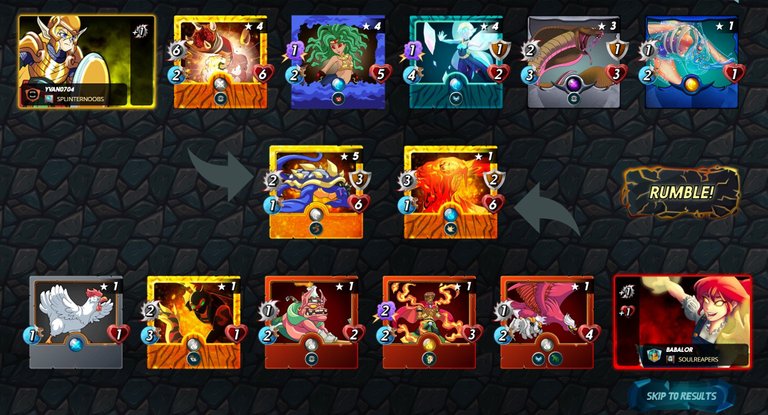 As a tank I used one of my favorite card in the game, my gold foil Living Lava, followed by our Giant Roc, ready to take off.
As a primary second-line, I used Zalran Elfreet. This legendary can be extremely useful with his ability to grow his life value over time. In long battles, this is a real game-changer.
Since the battle was without Ranged attack, I completed my second line with Kobold Miner and Serpentine Sky, two of the best Melee card that can attack from behind, followed by a Furious Chicken to waste my enemy's first sneak attack.
My Strategy turned out to work pretty successfully. My enemy also had the idea of going full Melee, but he ended up crushing against my Living Lava. I'm pretty sure my strategy would have worked even better if I had a better level Summoner, the reason why I'm really looking forward to leveling up quickly all these new Chaos Legion summoners!
You're not playing Splinterlands? Shame on you! Go try it!
Support my blog!
Here's the super-trusted earners I support. Please consider using my referral if want to give them a try
Binance Exchange with the best earning solutions.
Coinbase Earn crypto while learning about crypto.
Cake DeFi Passive income, staking made easy.
Cointiply - Best Earner - Earn Bitcoins by doing offers, watching ads and PTC ads
BetFury - Crypto casino with Faucet: Top Earner! Claim -> Play -> Stake -> Earn
PipeFlare - Best Faucet.Pays immediately to your wallet
Presearch Earn tokens for surfing the web!
Sorare Fantasy Football League with NFT
Hi.com Platform with the best Airdrop going on
---
---