Making My First Delegation To Monster-Curator: My Journey In Passive Income

A few weeks ago I was introduced to Splintertalk.io and the Hive Ecosystem's Social Networking features. I immediately fell in love with the idea of the community investing back into itself to earn even more rewards for everyone. After a few helpful blog posts detailing how everything works, I jumped right in and started creating content. Now that I finally earned a little bit of SPT I'm so excited to invest back in the community by delegating my first 1000 SPT to @monster-curator!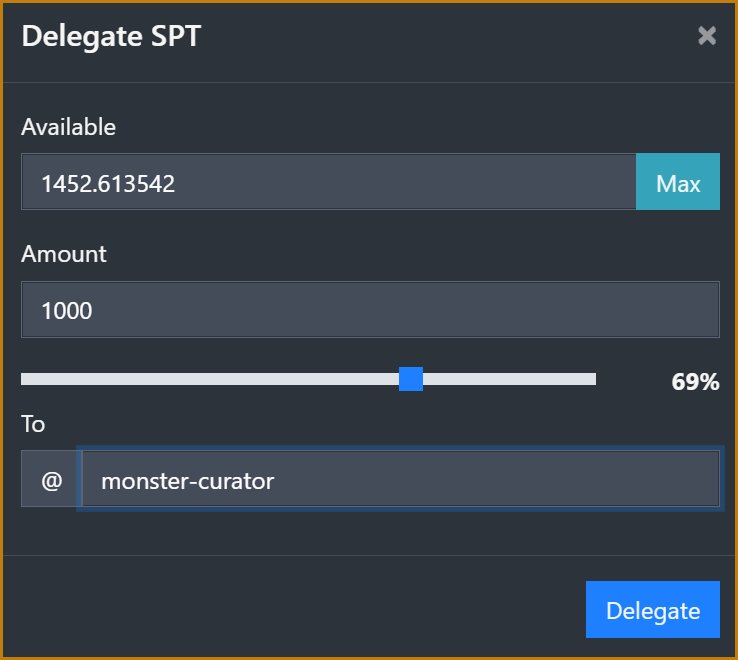 Curators and the Importance of Staking Your SPT
Curators are individuals that invested back in Hive and the Splintertalk community. By staking their tokens and locking them up they gain SPT power which gives them (and content creators) higher curation rewards for upvoted content. When you earn SPT from posting content, you are only doing so because other people have staked their SPT and used that power to earn curation rewards for the author and the curator. This system encourages community growth and interaction. It's truly a beautiful thing which is why I chose to delegate the majority of my SPT to one of the most active curators here, Monster-Curator.
Monster-Curator was created by @flauwy who seems to generally care a lot about the Splinterlands community and invests back into it with his time and money. I was first introduced to him through his very helpful blog post with tons of free image resources, which you can find here. After doing a little research on Monster-Curator and seeing it was run by Flauwy I felt very comfortable delegating the majority of my SPT to them and will continue to do so going forward. Within a day, I had already received my first payout.

Passive Income that I can actually feel good about
Crypto can be a shady and dark place some times which is why I love to invest in projects that I actually care about. SPT has one of the coolest use cases and I love how deeply rooted it is in community interaction. Not only can I earn passive income but I can feel good about how I invested my money because I'm contributing to the growth of a community that I've already grown quite fond of. After doing some FA on Hive, Splinterlands and Splintertalk I'm so on board and can't wait to keep investing more into the community by staking as much as I can. I plan to keep a little staked for myself just so I can personally contribute and add value but I know my SPT is in far better and more productive hands delegated to monster-curator lol
For More information on curators and how to delegate SPT to Monster-Curator please check out their official blog post here.
Till next time, Happy Gaming!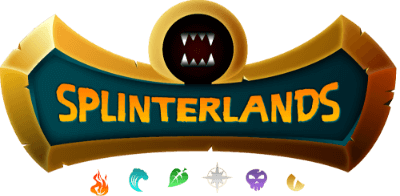 ---
---