Splinterlands Art Contest! // Week 167 // KELYA FRENDUL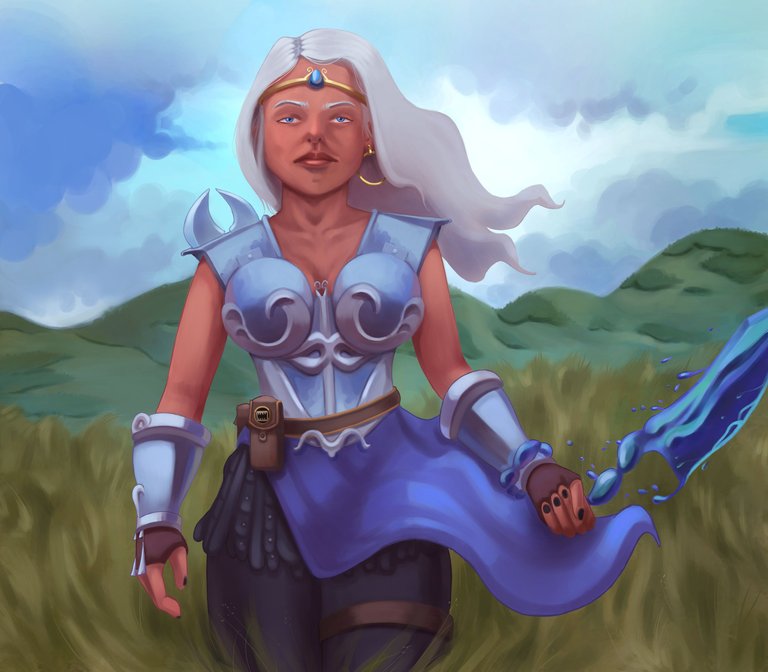 Hi everyone, for this week's contest I designed the wonderful character KELYA FRENDUL, the Water Summoner from the new expansion.
I really liked her lore, I reproduced a part in this art:
"She flung out her left hand to her side and water suddenly formed around her wrist and continued to her palm. It transformed into a hilt and sword made of pure crystallized water."
( https://splinterlands.com/?p=card_details&id=437&gold=false&edition=7&tab=lore )
KELYA FRENDUL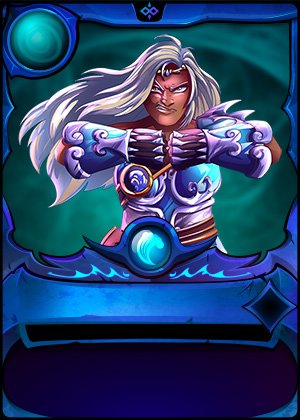 I already had a very clear idea in my head on how to make this art, so I started with a sketch/lineart without needing to sketch a lot and save a little time: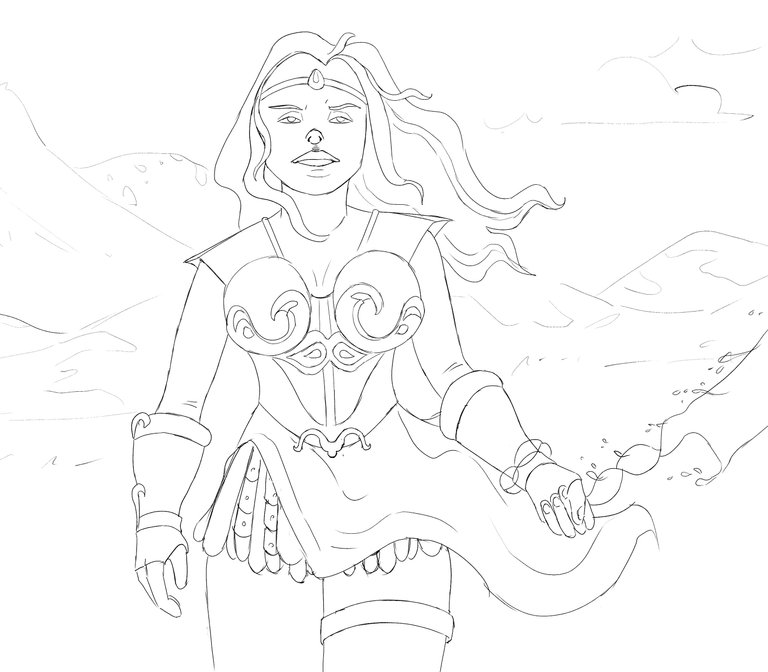 Then I put the base colors based on the lines.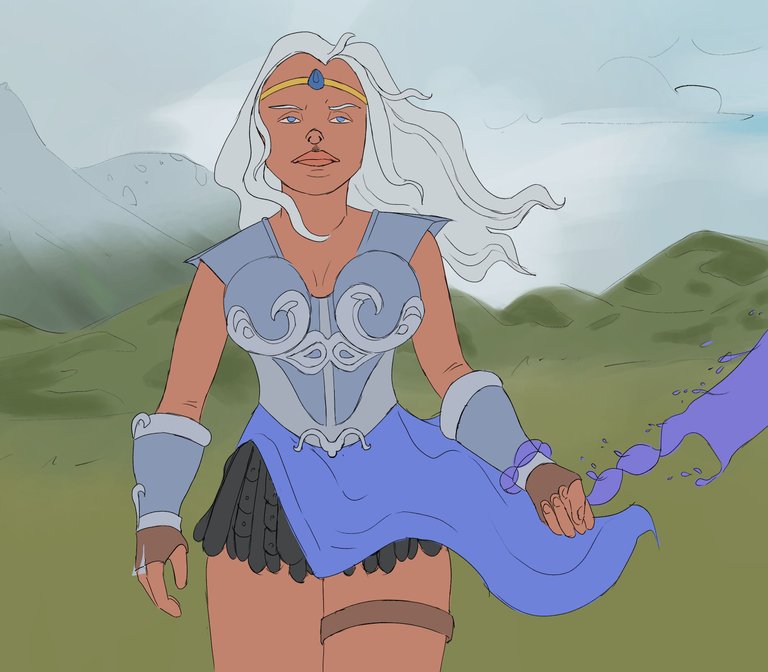 Some basic shadows and highlights to start the painting come to life.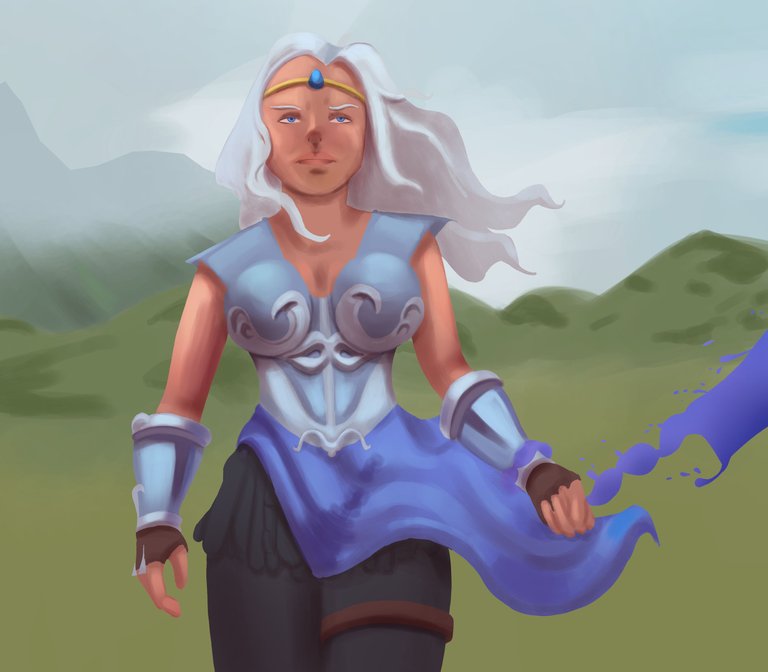 After that I will refine and intensify the contrasts more carefully and thinking about the different materials and details: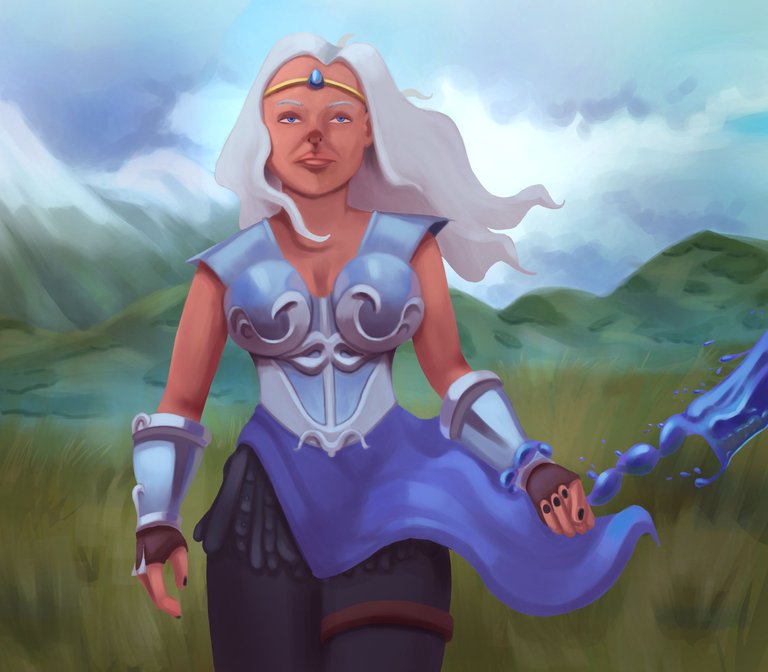 And finally, I see what went right so far and I dedicate more patience to modifying what went wrong. And focus more on the small details of the piece as a whole: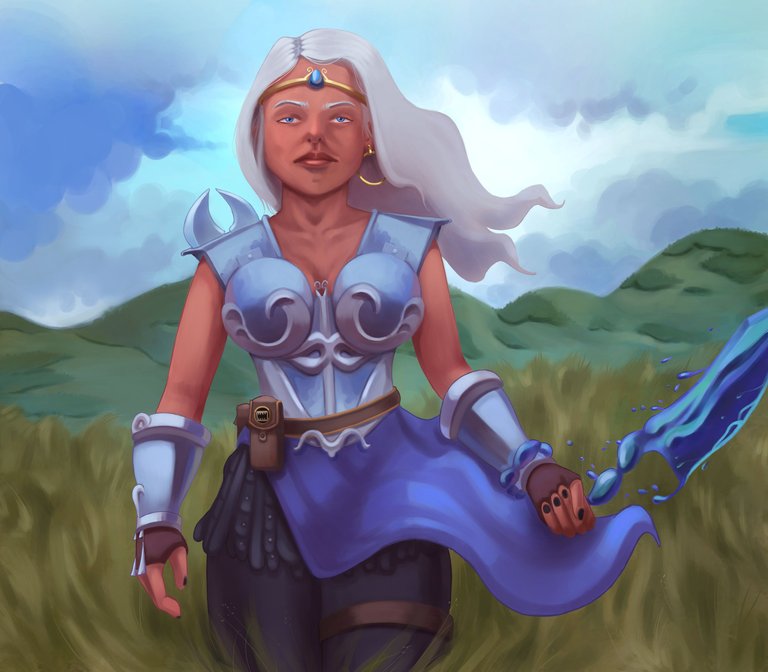 I hope you enjoyed it, I'm loving doing the arts for the splinterlands contest, it's been a lot of learning.
Could you follow me? :(( XD
---
---