Splinterlands - The UI updates looks so cool but still a few options are missing
I recently noticed these updates on the splinterlands website. Maybe this has been there for several days already but I got a chance to take a look at this only now. They have done some updates to the look and feel of the website, especially inside the SPS page. Probably they have created a dashboard and brought all the tokens inside that and have given a good make-over. I like the colors and the layout of this. This is really attractive for any game interface. I guess they made these changes after the Airdrop was over. There are still options available for people claiming their staking rewards in the form of Vouchers and SPS. There is no doubt the UI has improved so much but I also had some concerns regarding some of the options in this UI. I also felt it could have been better.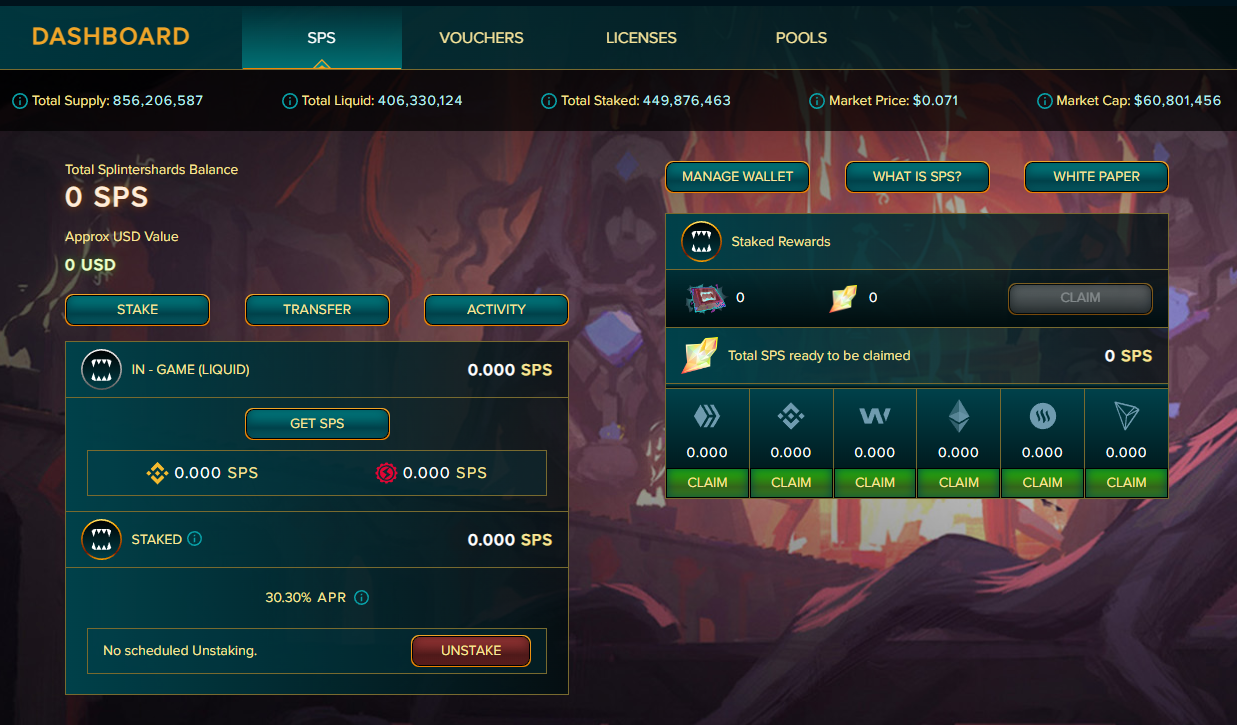 I think this is very good. The reason is that when I bought my License and wanted to transfer it from Hive Engine to the In-game, I did not have any option to do it. I then learned that I can do it by transferring it to the @steemmonsters account. A user interface was missing but when I quickly checked, I noticed that the option to transfer from Hive Engine to in-game is still missing. I'm able to see only an option to transfer it from one player to another player. I'm sure there would be people who would like to transfer from or to Hive Engine and trade it over there.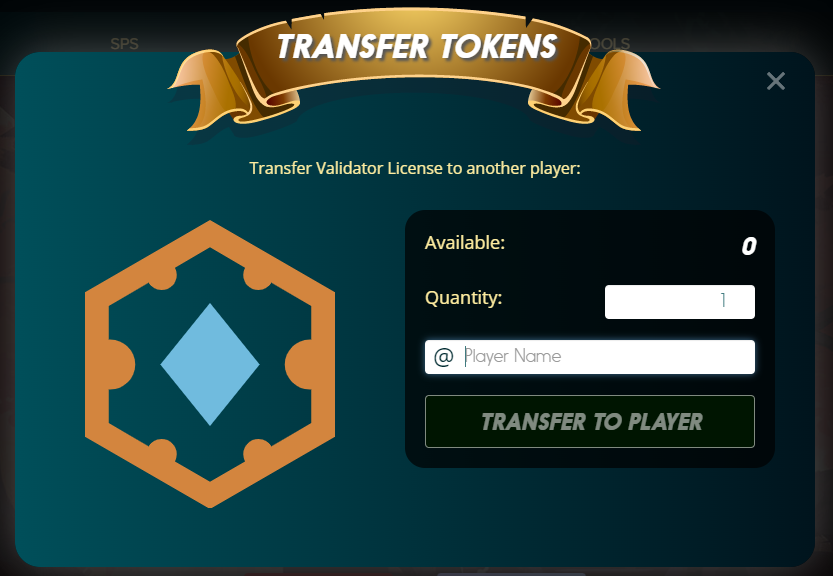 Though this was a bit disappointing, otherwise I definitely liked the look and feel of the new dashboard and I hope the development team understands the user needs or thinks from a user perspective and tries to provide those options on the website. I also understand they might have so many items in their backlog to be cleared to keep the game going and this might have ended up as a low-priority thing. But someone who designed the above page would have thought about this while building it and could have done it similar to how other tokens have a transfer in and transfer out option. If I had developed this page, maybe I would have thought about this.
As a user, I would also expect to have a facility to swap my tokens based on the available pools. This is also something that can be brought to the website. Maybe not for the internal wallet tokens but for Hive Engine tokens. I don't know if it is out of scope for the website but I just had this thought while looking at the Pools page. The information displayed here is not very useful. Maybe a facility to swap can be a useful one. But this is just my perspective and others might have a different opinion.
---
If you like what I'm doing on Hive, you can vote for me as a witness with the links below.

Vote @balaz as a Hive Witness
Vote @kanibot as a Hive Engine Witness
---
---
Posted Using LeoFinance Beta
---
---