Feral Spirit: Quick, Sneaky and Cat.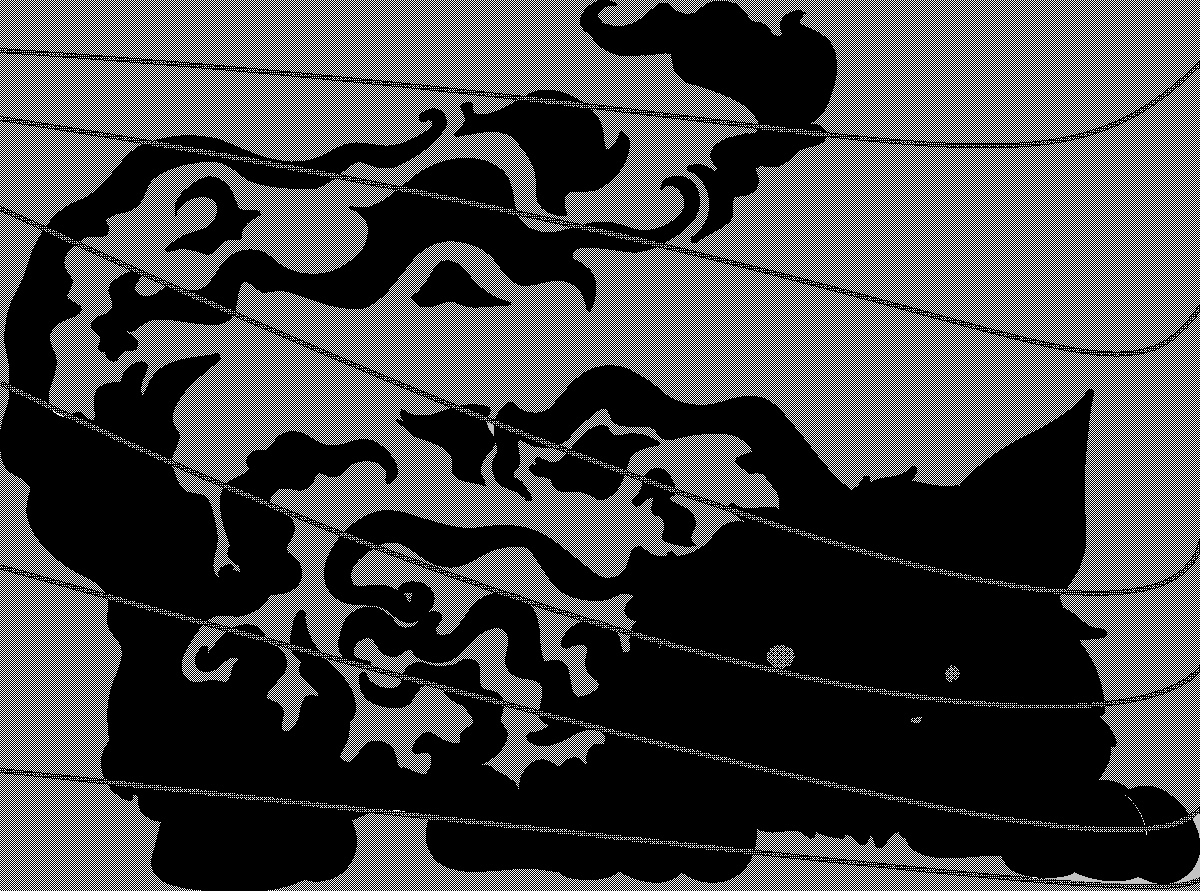 Who's That Pokémon?
Protect your backline quickly, or you'll get scratched!
Welcome to this week's entry to the SHARE YOUR BATTLE challenge!
Today we're looking an Alpha classic, the speedy Feral Spirit.

For reference, I'll be playing in Silver 3 for this fight. I'll also be sporting a level 2 version of the card, shown below: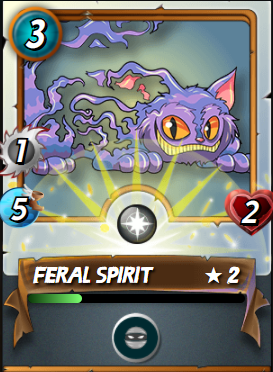 Pre-Fight Breakdown: Is Feral Spirit worth Buying or Renting vs. other options?
Alpha cards! Some of them are ridiculously strong, while others fall off.
Feral Spirit is an appealing choice even at level 1: 4 Speed, Stealth and 3 Mana already have me interested.
Let's first take a look at other Stealth options, what are the other options?
Let's assume you're playing Light or Neutral Splinter Monsters and don't have access to Dragon Monsters, as that opens up a lot more options.
First Glance at level 1:
For the Light Splinter, you have only Feral Spirit and Stitch Leech, for Neutral you have some decent options like Elven Cutthroat and Uraes. The Neutral cards aren't quite as good, other than Uraes having a nice 1 Armor and also having some nice buffs when leveling up, being an Epic card.
The biggest competitor, perhaps, is Stitch Leech.
Let's take a look at all stats, lvl 1-max, on both cards: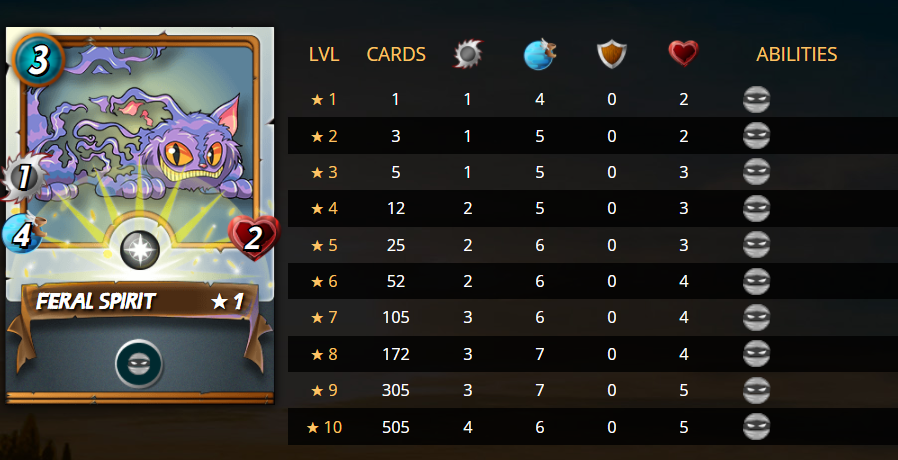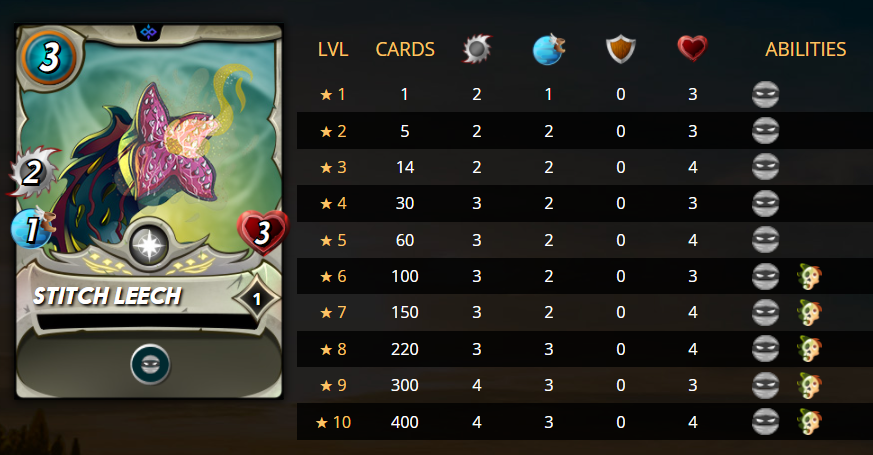 Wait, both of them are good?
Let's take a look here, interestingly enough there are points in which Feral Spirit would be the more common best choice, while at other levels Stitch Leech pulls ahead. All in all, they can compete well.
So let's look at some milestones here.
Level 1: Stitch Leech has 2x the attack, 4X less speed.
Level 4: Both cards lie at 3HP, Feral Spirit gains 1 attack but so does Stitch Leech.
Level 6: Feral Spirit gains some HP and Speed, while Stitch Leech gains the Life Leech ability.
Level 10: Both cards lie at 4 Attack, Feral Spirit has 2X the speed and +1 HP but no Life Leech.
So interestingly enough, even with Stitch Leech gaining 2 HP per hit with its ability, Feral Spirit may survive longer most battles simply due to the high dodge chance and 5 HP. (As many Stealth attacks would deal 4 or less damage, more likely than not)
So in situations like Melee Only, you may want to choose Feral Spirit in that instance.
At level 1, so in Bronze to possibly Silver play, I would choose Stitch Leech in many situations still. Especially if I didn't think they would be using something with a high speed or flight ability in back. In reverse speed, Stitch Leech is the obvious choice. While I really like high-speed battles, I actually don't really use Feral Spirit much outside of Dragon Splinter fights, or as a second Stealth attacker.
As a second Stealth, it works great. It can very quickly shred off a layer of armor and open way for Stitch Leech or another stealth attack to go in for the kill. Another thing to consider especially if buying, is that Feral Spirit is worth more so would cost you more to buy or sometimes rent. Also, the Alpha Version gives more earnings per win due to the Alpha bonus, and could arguably be considered a better investment as a card vs. Stitch Leech. Do what you will, I recommend both though haha!

Battle!
Click here to watch the battle replay.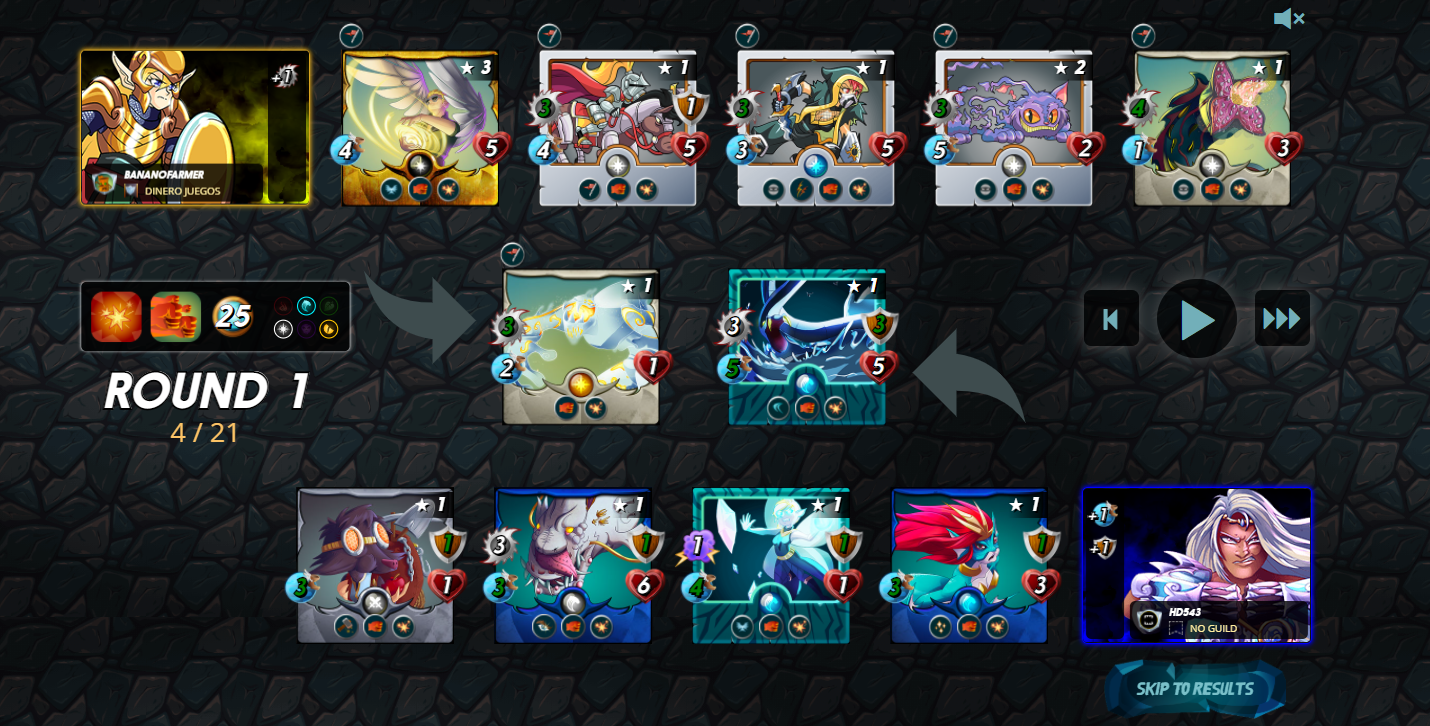 Rules: Blast/Heavy Hitter - 25 Mana - Water/Light/Dragon
Honestly, I don't like Blast matches, but they are sure fun.
So here I saw a nice chance to show off how Feral Spirit is great for punching a hole through the backline armor.
My setup I think might look unusual or advanced to newer players but it's pretty simple and some things can be interchanged:
Front: Low mana "shield" made of Soul Fiend and Pelacor Conjurer. Could be changed out with something different if we had more mana to spend.
Mid: Silvershield duo made of Knight for the +1 attack on team, Assassin for huge backline damage. In addition, I chose Daria Dragonscale for an additional +1 attack on the team. Making Assassin quite the heavy hitter, as it attacks twice per turn.
Backline: 2 more Sneak attack units made of Feral Spirit for taking out weak units or small layers of armor, and Stitch Leech to finish off any units that Feral Spirit and Assassin could not get, or damage a new unit.
This worked out nicely, as it does more often than not when I can pull this off. There are some good ways to counter this, so I don't overuse stealth attack combos as a skilled player could see I've been spamming it and easily shut me down. Even things like a tanky unit in the back could hinder this strat. With Blast on everything though, it works especially well in my opinion. I'm also like 90% sure I was up against a bot here, or possibly someone with several alts.

So, I do recommend Feral Spirit, and it looks cool too. I probably shouldn't even mention this lol, but something I want to get eventually is the skin for this card. It looks better and cooler IMO.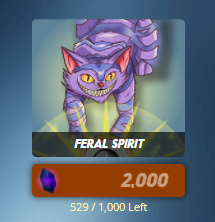 I've been selling a lot of DEC and cards out of necessity lately, but later hope to get a collection going again. These skins may have other benefits later, but right now are at least some airdrop points and something that is limited and looks cool in the process of earning you more. They are in the in-game shop, under skins, and some are already sold out. Worth looking at if you are in for the long run, or simply have some money to spend I suppose. Anyways, I hope this helped someone out there find their love for Feral Cat once more, but don't forget about Stitch Leech too!
Another Victory in the books! Thanks for reading!

B&W Cover Art created by myself, based on Feral Spirit design.
Referrals:
Haven't played Splinterlands yet? Click the link below to get started:
https://splinterlands.com/?ref=bananofarmer
Looking for another place to share your love for Splinterlands and earn while you're at it?
Try Noise.Cash: https://noise.cash/u/BananoFarmer
Have a wonderful week!
---
---