Journey of a beginner in Splinterlands
Hello everyone!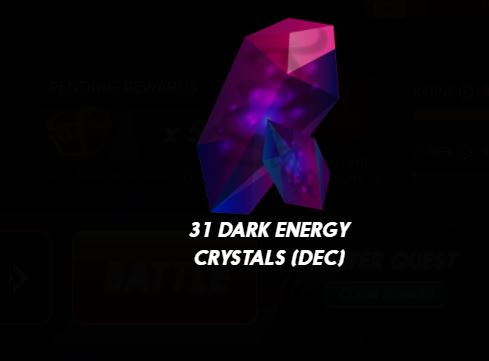 A few days ago I finally started to play Splinterlands after purchasing the Spellbook. I created the account already in November 2020, but did not really find the time nor the interest to play back then (looking backwards, big mistake, but that is what it is).
With a rating around 400 in Bronze III and a Power of 10, I am doing mostly my Daily quests - hopefully getting a nice amount of DEC of course like for todays quest. Besides this I am very happy that the matches around 400 now bring around 0.4 to 0.6 DEC and for me this is a lot, so doing some more matches is great, but a friend gave me the advice not to grind too hard.
I am looking forward to the end of my first season and hope of course that the lootgods are generous with the rewards in the chests.
As a person that likes to set personal goals, my first one are 250 DEC, and at the time that I am writing this article, I am very close to it with 245.66.
Out of 185 battles, i won 94 so far, there is a lot to learn, but I am still not used to changing tactics too much. I like fast games just put together some cards that play more or less well together with the Heroes ability and hope that my opponent does the same.
I played similar games, like Hearthstone or Magic the Gathering a while ago. One can not say that I was the best player, but I had fun, at least most of the time - here too, but the aspect of play 2 earn is something totally different and I hope with enough grinding and willing to learn about the different cards and strategies that i will make it someday in top ranks - the DEC rewards at the end of the season - for me as a beginner - just mindblowing.
Like with all other things in the cryptospace, for me, this is a marathon, not a sprint. Step by step I will reach goals and milestones, hopefully having a lot of fun and meeting great people and some crazy opponents.
That is all for now, I will head back into the game and try to get a few more wins, so that I can say 250 DEC done.
---
---