Wild Wild West? No!...Leofinances!
Here, in Leofinance, they very often talk about all the advantages of the Hive and Leofinance, as a whole
Here you will learn everything that you can learn about the world of cryptocurrencies and how to earn them, but it is not always possible to read it understandable for most people who are far from the crypto market.
Yes, there are many subtleties that can only be learned by registering with the Hive, starting to publish and starting your first trading on the Hive Engine market, and later, beyond it on other cryptocurrency exchanges.
Probably, many people need simple words that they will understand and have strong associations with their lives, perhaps with childhood dreams, with dreams that you have already given up because they are too fantastic to come true, as you think.
I think that any boy dreamed of being in the Wild West, at the time of the gold diggers, when the unexplored territories of North America, under the hooting of the Indians and the whistle of flying arrows in the direction of the brave gringos, brought untold wealth to many.
Such dreams were more directed towards the yellow metal, and not towards the work and dangers that this business was associated with.
Yes, only not many became wealthy people during the gold rush.
Someone washed the sand and was content with little, while someone was looking for nuggets and gold veins.
Often, having invested their fortunes in gold mining equipment, gold prospectors lost all their savings and became bankrupt.
If you dreamed of the Yukon and the Klondike, know that it is at your fingertips.
Moreover, you do not need to sell your estate and buy horses, shovels, kikri and sieves for sifting the soil, no, you just need to register in the Hive and write your first post, like the first handful of gold-bearing rock, you will send it under water by clicking on the button " Publish".
And, Leofinans, as experienced gold miners, will help you find a suitable place to search for nuggets and gold veins.
There is another difference between Wild West gold diggers and Hive gold diggers.
When a gold digger found gold, it did not make him a rich man. He needed to find someone who would buy this gold and be very careful, fearing a mass of robbers.
In the hive, you can easily find the sale of your coins, and reliable codes will protect your wallet. unless you lose your keyring by following a scam link lol. there are robbers here, but this only adds spice to this case, this is, after all, a real, wild west!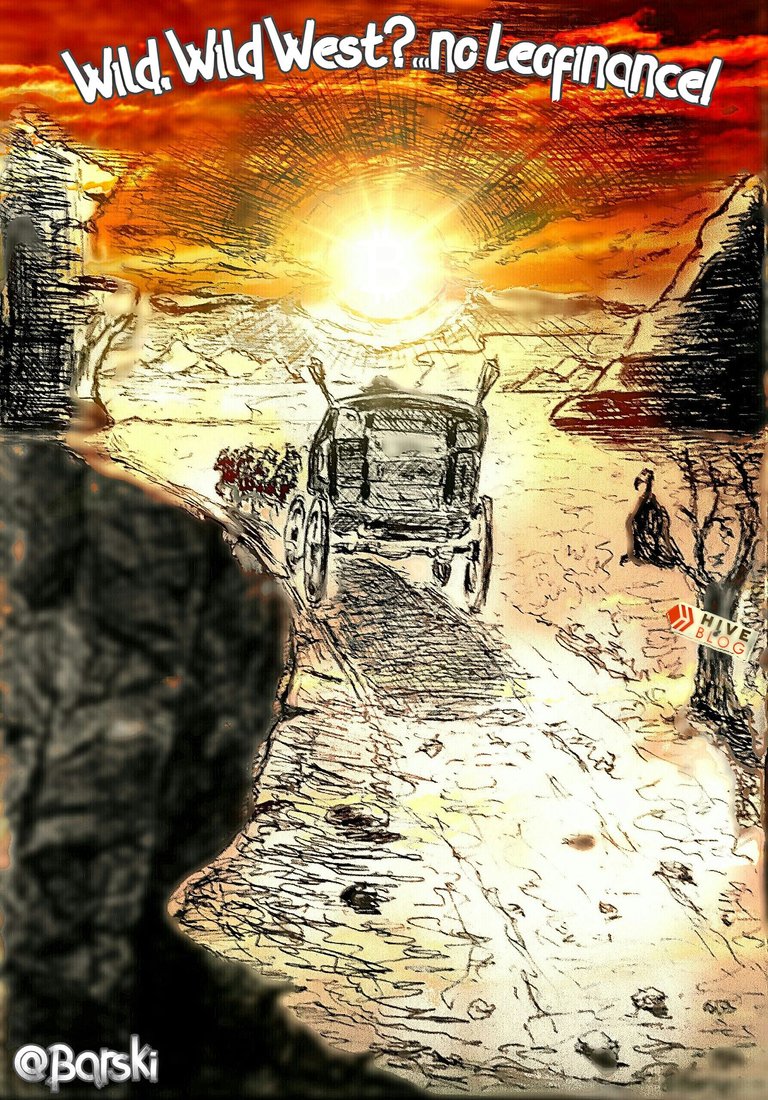 Although, it must be admitted that some questions are raised before the gold miners of the Hive.
For example, I still don't know what to do with my SPT coins after the end of the SPS coin airdrop, lol.

Author @barski
Posted Using LeoFinance Beta
---
---