BDVoter Daily Hive Showcase: #315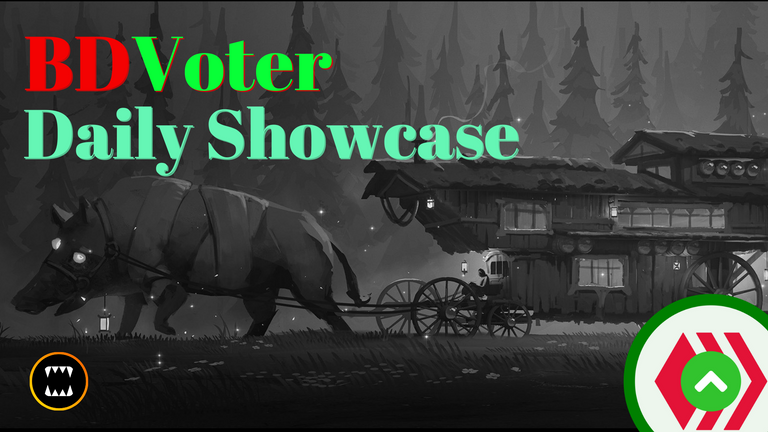 Welcome to BDVoter Daily Showcase, BDVoter was started concerning BD users who did not get support even after writing well. Besides BDVoter gives support to foreign users too. BDVoter is a curation project on Hive Blockchain. BDVoter's mission is to promote uninspired but extraordinary content. Every day we do manual curation also besides that we are also supporting weekly @splinterlands challenges ( Art Challenge, Social Media Challenge & Share Battle Challenge). We only support original content here. We will exact vengeance with extreme prejudice against plagiarists and spammers. So we want to see you unleash that creativity of yours. When you create you get better at what you do. When you plagiarise it is a wasted effort, and we don't like wastefulness or laziness here. We encourage everyone to visit these blogs and show these great Hivers your support and encouragement. If you enjoyed their work, give them a Follow or maybe even say Hello! and shower some love on their content.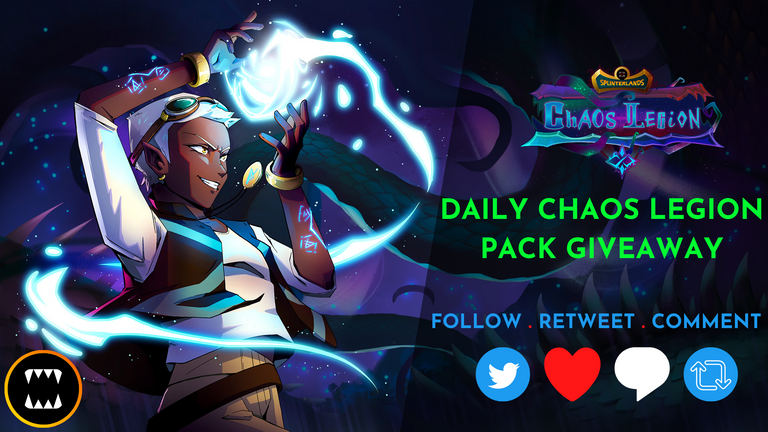 This is a new initiative by the bdvoter team to increase engagement between hive blockchain and Social media (Twitter). Every day we are going to share our Daily Showcase on Twitter and we are planning to giveaway 1 chaos legion booster pack to a lucky user every day. To participate in the giveaway you don't have to work hard, it's some easy steps to follow to participate in this giveaway.
HOW TO PARTICIPATE:

1. Follow BDVoter & Splinterlands Twitter Profile. If you already followed, then skip this one.
2. Like & Retweet our latest Daily Showcase tweet.
3. Comment your Splinterlands Username on our latest Daily Showcase tweet.
That's it !! You just need to follow these simple 3 steps to participate in our giveaway. The giveaway winner will be announced before our next Daily Showcase post/tweet. So keep your eyes on our Twitter page. So, the earlier you participate the better chance you will have to win 1 chaos legion booster pack.
Congratulation 🏆: @Arc7icWolf for winning 1 Chaos Legion Pack. pic.twitter.com/ZzX931FA12

— BDVoter (@BDVoter) March 10, 2023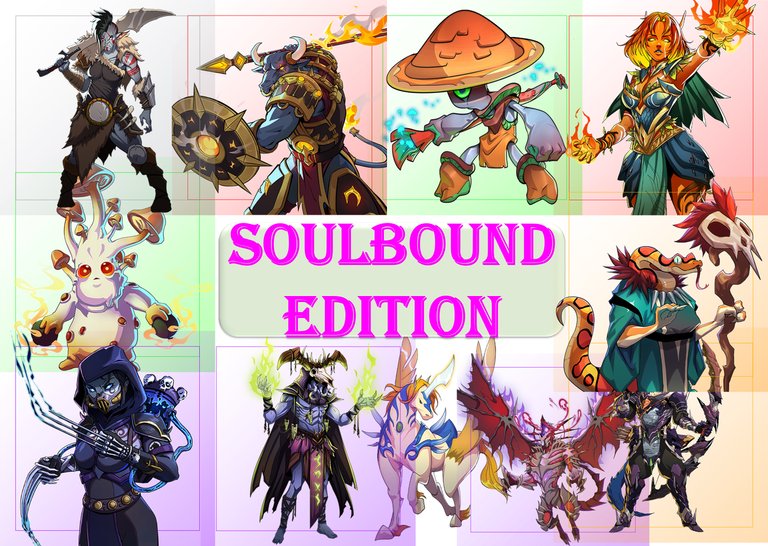 Hello, the beautiful people of Splinterverse. Hope you all are doing great and enjoying the game every day. The recent Splinterlands card market is booming and my card values are increasing every day which is a great thing even in the dumping of BTC price recently. And in the current situation, the new soulbound cards are airing up to the fire as now these cards are not transferable and cannot be sold or rented. And also these cards have some amazing abilities with the capability of changing the meta and the existing gameplay strategies.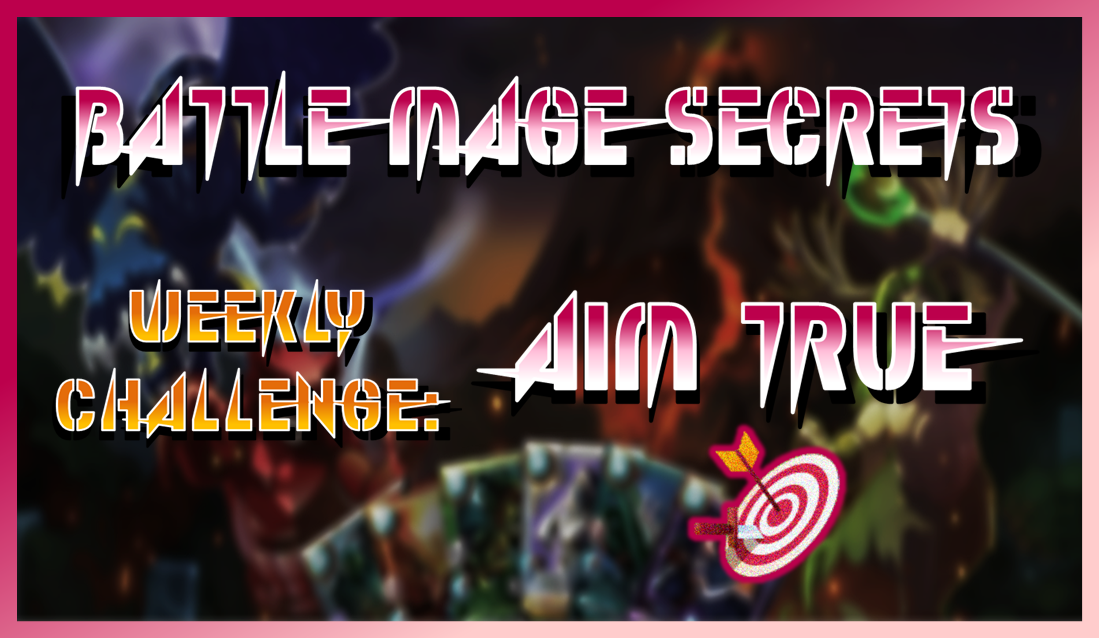 Another week and another Splinterlands challenge, being this time and to my surprise a totally new challenge, with a totally new theme based this time on what I call "Rule of Battles" or also known as "Ruleset". With which, with this new type of challenge they seek to expand more the possibilities of strategies in battle, so this is something that I consider correct and essential for a good challenge, however, a bit negative aspect is that the assignment of the "Battle Rules" are so random that you can take a good while for the "Battle Rule" chosen for the challenge to be the correct one, since for this first edition of the new challenge, called: "BATTLE MAGE SECRETS ", the assigned Battle Rule is: AIM TRUE, which is that all attacks always hit their targets, so it is a 100% chance that such an attack will be made. Luckily, this is one of the most basic Battle Rules, so these are today's battles for the new Splinterlands challenge with the Battle Rule: AIM TRUE.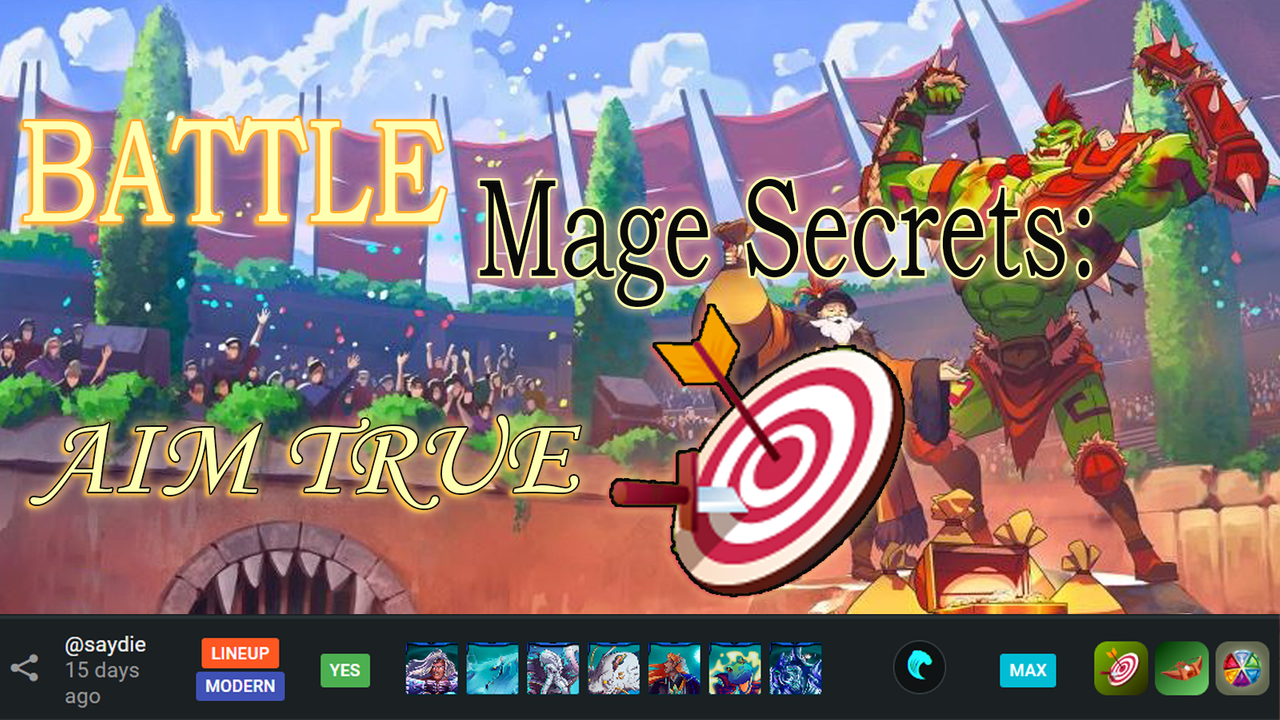 The Battle that I will show to you this week was last seasons battle from my @agonyaccepted account that has max level Chaos Legion deck borrowed from NFTY Arcade and is currently playing on the Diamond League of the modern format but before I show you the battle, let us learn more about this rule set.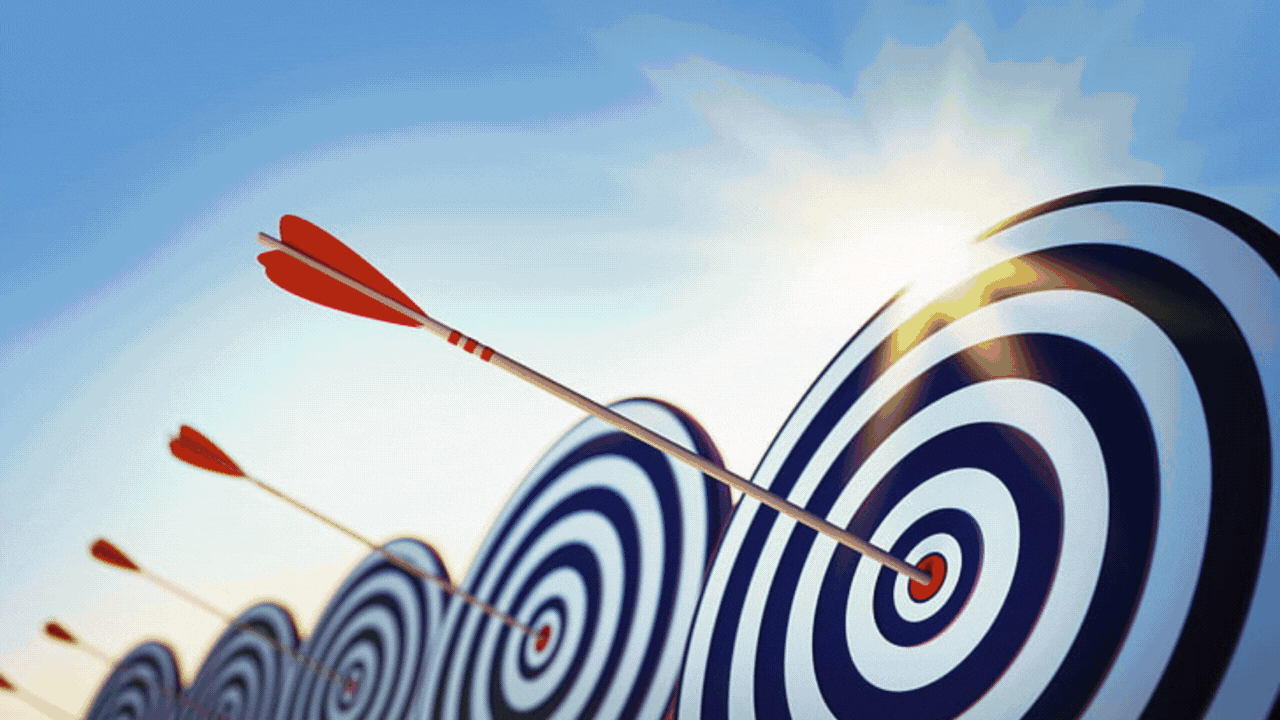 what's up Splinter Player around the world how are you doing? I am sharing my battle this time in new format of battle challenge that discussion about Aim True Ruleset that means Melee and ranged attacks will always hit their target and This applies to magic attacks as well even if there is a phase monster. So magic monster cannot be dodge anymore even have slowest speed in board. Like the picture above i am using earth element in Aim True Ruleset this time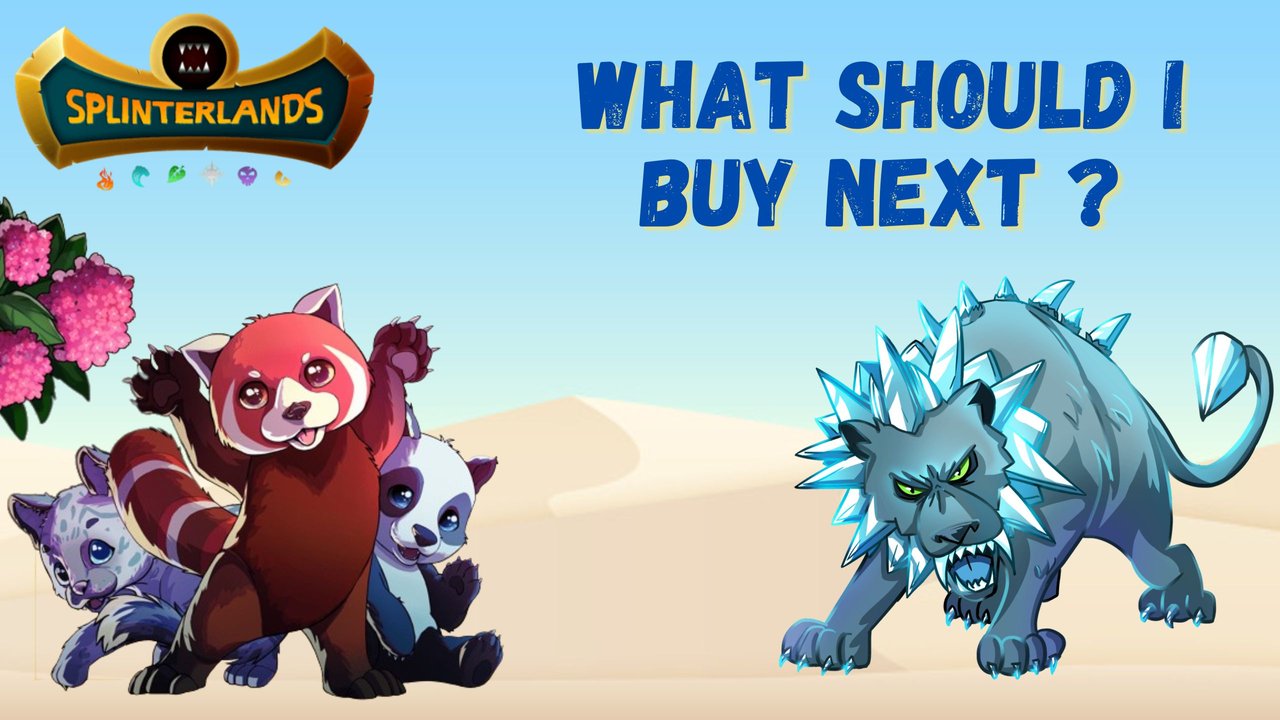 The endless journey continues in splinterlands and I hope all of you are battling through time with me, winning those battles and collecting wealth over time. The bear season is coming back it seems because since the last 7 days, the market is quite bearish and even today, bitcoin and alts fell down further, which includes our hive ecosystem too. But we, the long runners doesn't need to take any tension because we all know that in the long run it will be fruitful.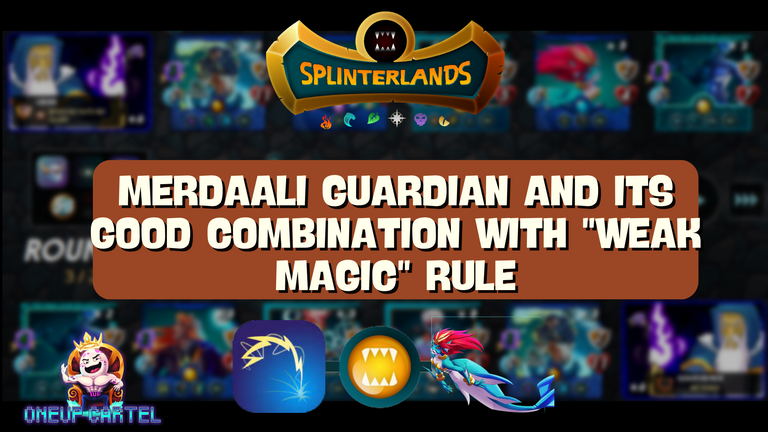 It's been a week since I last shared a battle strategy, so, I have taken advantage of a very good battle I played to share with you an excellent combination that works perfectly when the predominant attack in the battle on both sides of the field is magic, of course, my initial idea was that my tank would resist in most of the battle, however, the rule played quite in my favor, without realizing it, since I thought for a moment that I would lose, but the fact that these 2 elements have combined perfectly, gave me a very good victory.
---
All images and quoted texts are the copyright of their respective authors. For better Post Preview Please use PEAKD frontend.

Delegate HIVE POWER to us & earn HIVE daily.
---
If you are from Bangladesh and looking for community support, Join BDCommunity Discord Server & If you want to support our service, please Delegate us & set your witness proxy to BDVoter.

---
---