BDVoter Daily Hive Showcase: #322
Welcome to BDVoter Daily Showcase, BDVoter was started concerning BD users who did not get support even after writing well. Besides BDVoter gives support to foreign users too. BDVoter is a curation project on Hive Blockchain. BDVoter's mission is to promote uninspired but extraordinary content. Every day we do manual curation also besides that we are also supporting weekly @splinterlands challenges ( Art Challenge, Social Media Challenge & Battle Mage Secrets). We only support original content here. We will exact vengeance with extreme prejudice against plagiarists and spammers. So we want to see you unleash that creativity of yours. When you create you get better at what you do. When you plagiarise it is a wasted effort, and we don't like wastefulness or laziness here. We encourage everyone to visit these blogs and show these great Hivers your support and encouragement. If you enjoyed their work, give them a Follow or maybe even say Hello! and shower some love on their content.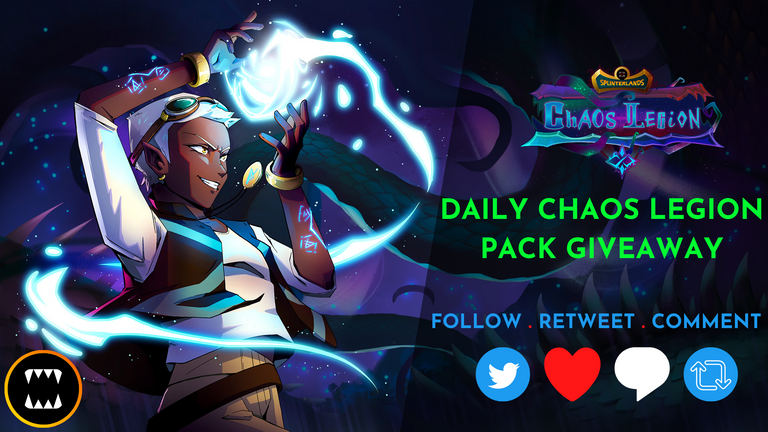 This is a new initiative by the bdvoter team to increase engagement between hive blockchain and Social media (Twitter). Every day we are going to share our Daily Showcase on Twitter and we are planning to giveaway 1 chaos legion booster pack to a lucky user every day. To participate in the giveaway you don't have to work hard, it's some easy steps to follow to participate in this giveaway.
HOW TO PARTICIPATE:

1. Follow BDVoter & Splinterlands Twitter Profile. If you already followed, then skip this one.
2. Like & Retweet our latest Daily Showcase tweet.
3. Comment your Splinterlands Username on our latest Daily Showcase tweet.
That's it !! You just need to follow these simple 3 steps to participate in our giveaway. The giveaway winner will be announced before our next Daily Showcase post/tweet. So keep your eyes on our Twitter page. So, the earlier you participate the better chance you will have to win 1 chaos legion booster pack.
Congratulation 🏆: @MaxMakaSplinter for winning 1 Chaos Legion Pack. pic.twitter.com/YeDm8fTwwi

— BDVoter (@BDVoter) March 17, 2023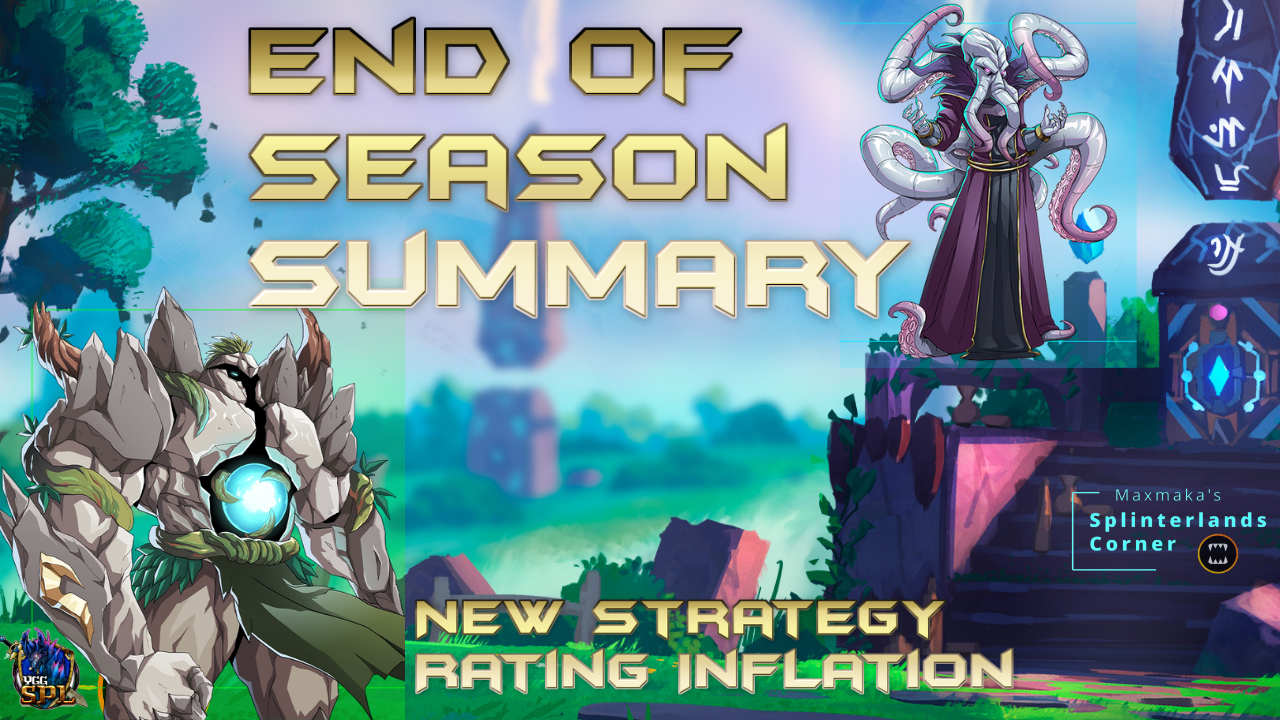 It's been a while since the last end of season summary. I think now it's one of the best occasion to do it. As I mentioned before, I split my asset between several accounts to be more effective. With the new changes in the rental system, I had to figure out a new approach, because renting lower level cards become unprofitable.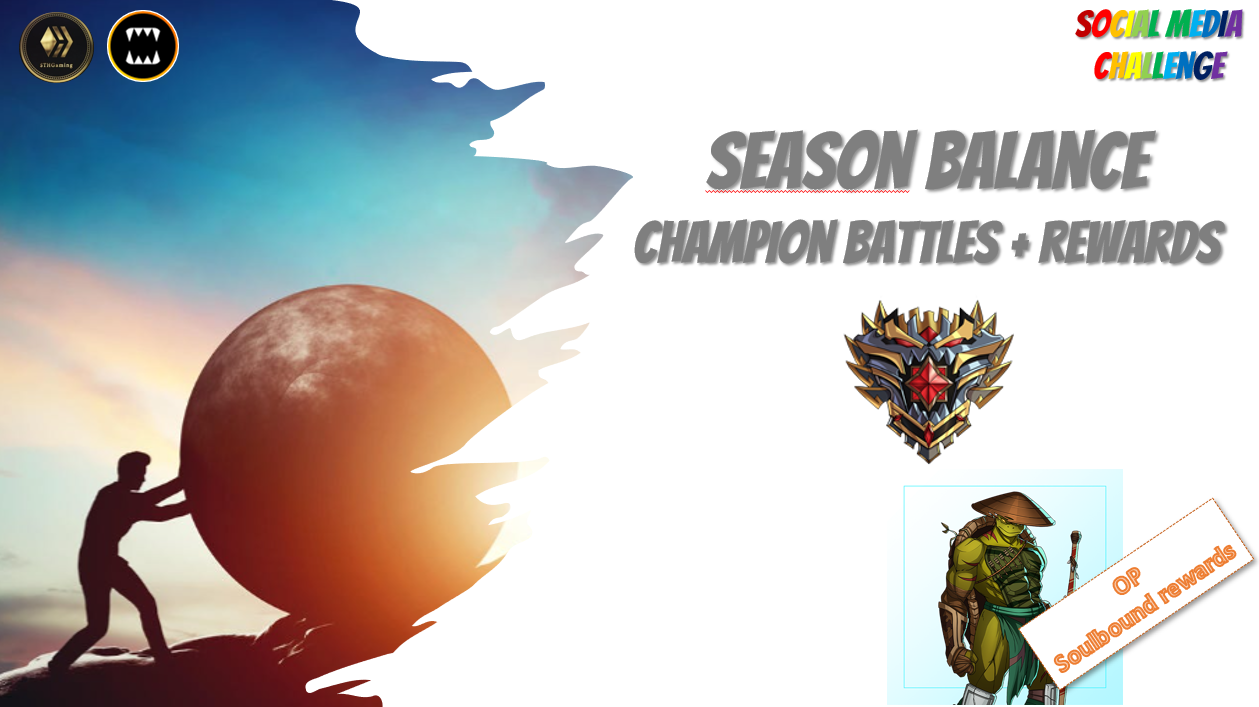 One of my best Twitter accounts is Splinterlands. It keeps me informed about all the important news in the ecosystem and #Hive posting events like a media challenge. In my opinion, those challenges are an incredible way of increasing the pride of being part of this community, as every player shares his/her game experience with others, allowing others to learn about everyone's successes and mistakes. For this one, I bring a summary of my last season where I managed to play Diamond and hit Champion 3 days before the end. Made a huge investment to build a complete roster that can hit Champion every season and finally I will share a Champion battle where a much lower-level Champion card made an important role. Hope you like it!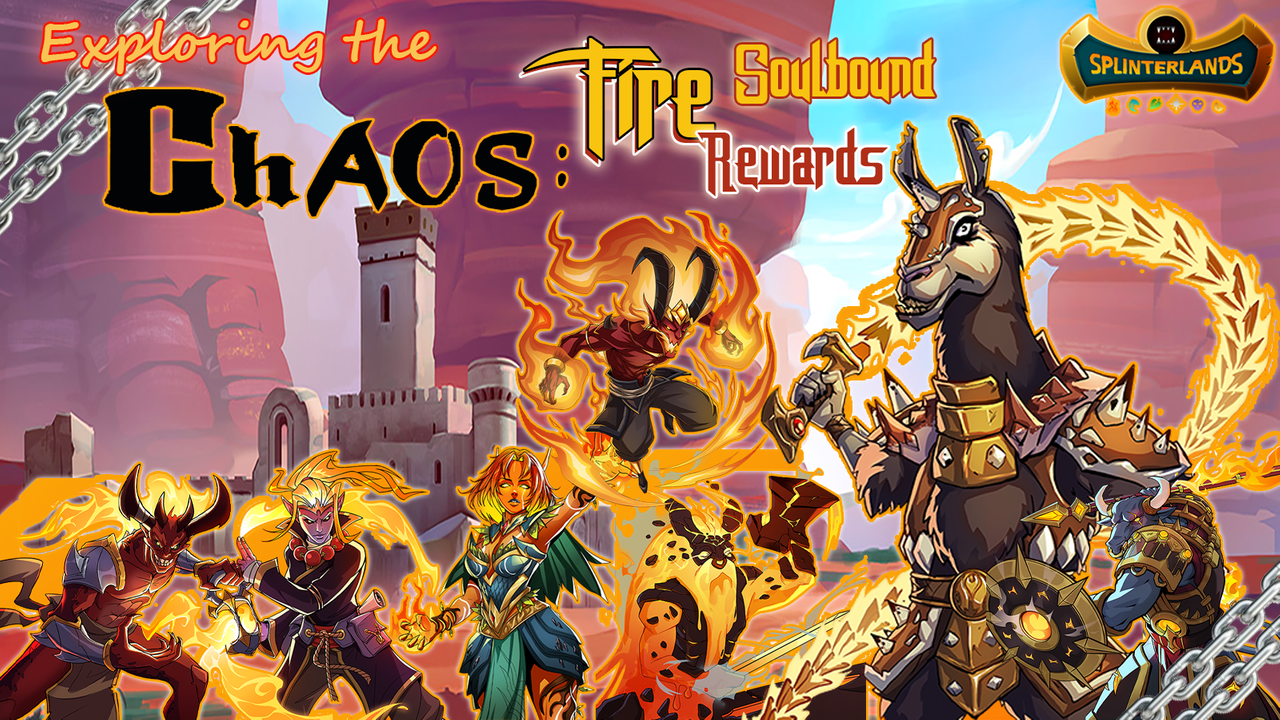 This is Exploring the Chaos where I take a look on Chaos Legion cards including thier subsets such as Riftwatchers and the Reward cards, as they brought new abilities and strategies that changes how the game was played.
Last time, I have talked about the old card rewards that we usually get on our daily and season chest and how they were and how they were used as well as their importance t the meta. Now, I will be reviewing the new Soulbound rewards card which replaces them, offering new possibilities to the game, now that we are on the 3rd season since they were released and I have some battles to show. Let us start from the Fire Soulbound Rewards.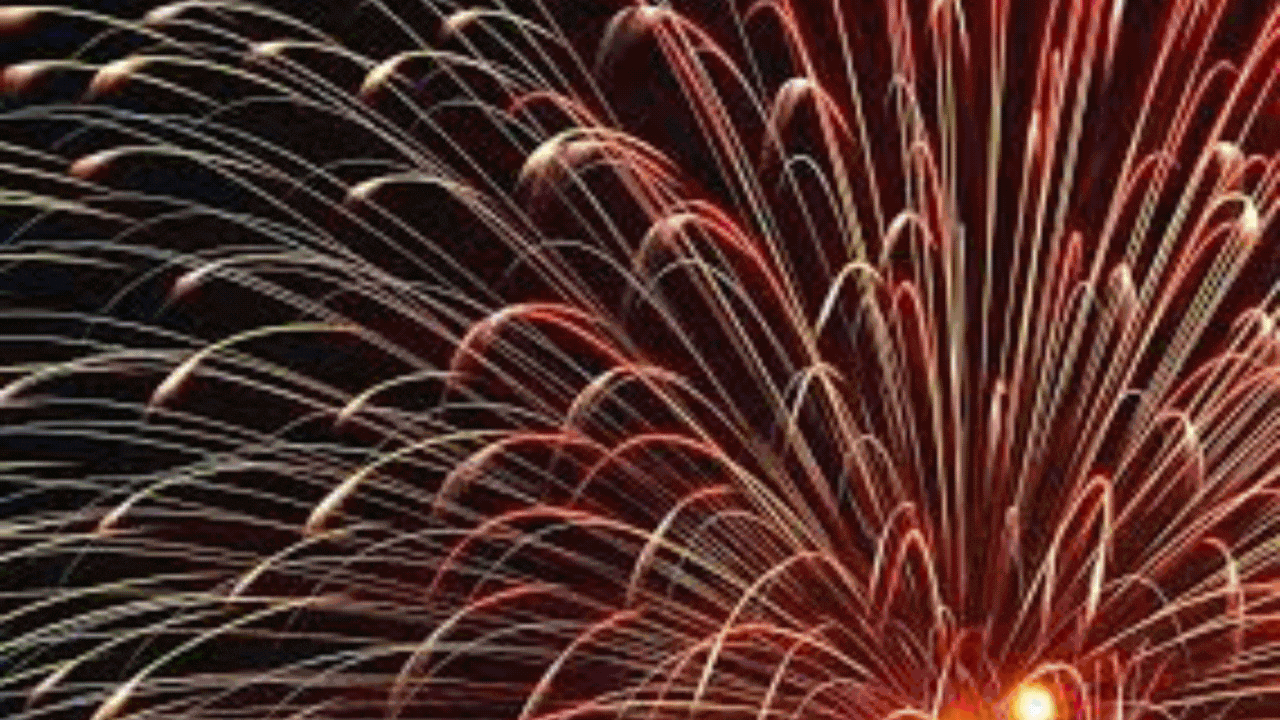 what's up Splinter Player around the world how are you doing? I am sharing my battle this time in new format of battle challenge that discussion about Aimless Ruleset that means All monster have scattershot ability and that means all the range and magic attack hit random target even using taunt monster the taunt effect will uselesess,range and magic monster still attack randomly. This is very insteresting ruleset that will base on luck to every attack and cannot predict who will win the battle. Not only that in this battle the ruleset combined with perfect match which is Going to Distance that means only ranged attack monsters that can be used in this battle.With super random attack need prepared many monster in battlefield so the opponent have 1 : 6 to get the same monster. and it will benefited if using ranged monster with Close Range ability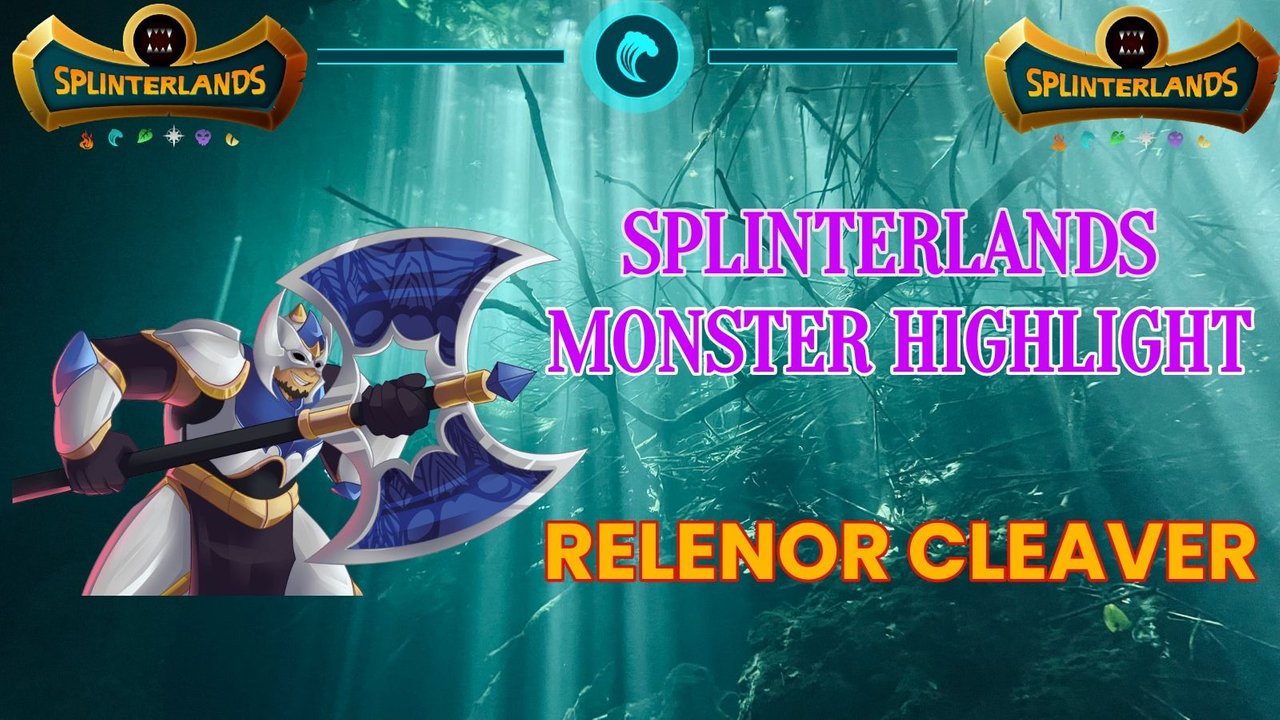 Well I know the official battle posts have gone away, I still think I will make monster highlight posts for the social media challenges. I really like showing off certain monsters and abilities and help me win. I am focusing on Amazon level accounts and some of the newer reward cards or gladius cards that I have not had that much experience with yet.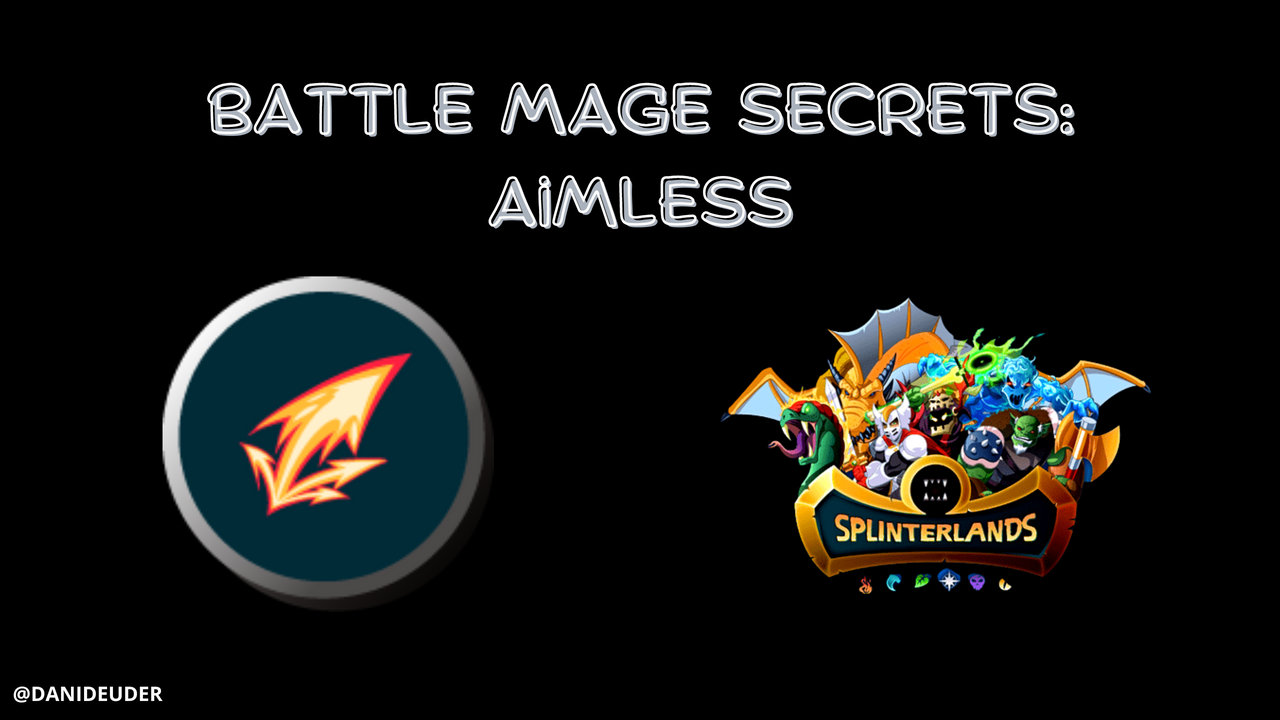 Second edition of the Battle Mage Secrets challenge. This week the Splinterlands team proposes us to analyse the Aimless ruleset, which is basically like analysing the Scattershot skill. A ruleset with a strong offensive component that is a bit of a lottery in each round of attacks. Let's go with the analysis of this week's challenge.
---
All images and quoted texts are the copyright of their respective authors. For better Post Preview Please use PEAKD frontend.

Delegate HIVE POWER to us & earn HIVE daily.
---
If you are from Bangladesh and looking for community support, Join BDCommunity Discord Server & If you want to support our service, please Delegate us & set your witness proxy to BDVoter.

---
---