BDVoter Daily Hive Showcase: #329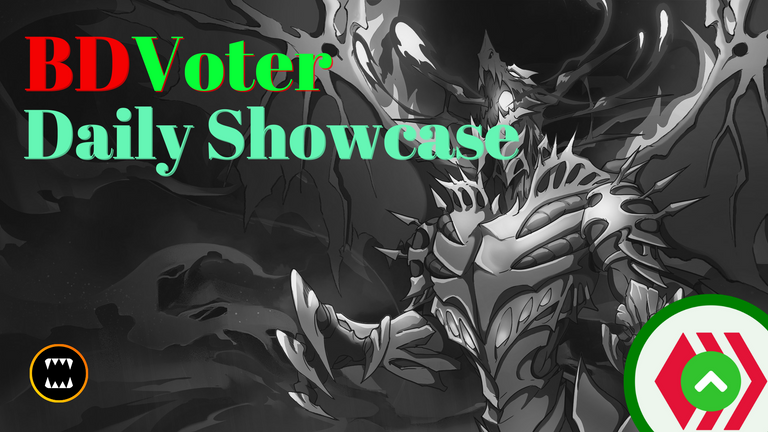 Welcome to BDVoter Daily Showcase, BDVoter was started concerning BD users who did not get support even after writing well. Besides BDVoter gives support to foreign users too. BDVoter is a curation project on Hive Blockchain. BDVoter's mission is to promote uninspired but extraordinary content. Every day we do manual curation also besides that we are also supporting weekly @splinterlands challenges ( Art Challenge, Social Media Challenge & Battle Mage Secrets). We only support original content here. We will exact vengeance with extreme prejudice against plagiarists and spammers. So we want to see you unleash that creativity of yours. When you create you get better at what you do. When you plagiarise it is a wasted effort, and we don't like wastefulness or laziness here. We encourage everyone to visit these blogs and show these great Hivers your support and encouragement. If you enjoyed their work, give them a Follow or maybe even say Hello! and shower some love on their content.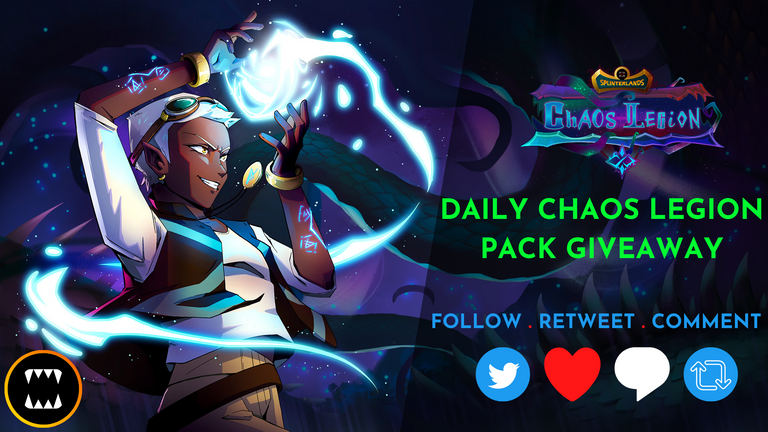 This is a new initiative by the bdvoter team to increase engagement between hive blockchain and Social media (Twitter). Every day we are going to share our Daily Showcase on Twitter and we are planning to giveaway 1 chaos legion booster pack to a lucky user every day. To participate in the giveaway you don't have to work hard, it's some easy steps to follow to participate in this giveaway.
HOW TO PARTICIPATE:

1. Follow BDVoter & Splinterlands Twitter Profile. If you already followed, then skip this one.
2. Like & Retweet our latest Daily Showcase tweet.
3. Comment your Splinterlands Username on our latest Daily Showcase tweet.
That's it !! You just need to follow these simple 3 steps to participate in our giveaway. The giveaway winner will be announced before our next Daily Showcase post/tweet. So keep your eyes on our Twitter page. So, the earlier you participate the better chance you will have to win 1 chaos legion booster pack.
Congratulation 🏆: @tanzil2024 for winning 1 Chaos Legion Pack. pic.twitter.com/kukzmilxDB

— BDVoter (@BDVoter) March 24, 2023

In February and March there were so many new features in the Splinterverse.
In early February, Soulbound Reward Cards were introduced.
Then several changes to the mechanisms of ranked battles and rental mechanisms were introduced.
The whitepaper for version 1.5 of the Lands was released.
The Closed Beta phase of Soulkeep, the tower defense game from Splinterlands, has begun.
On March 21, 2023, the first Promo Card Sale began, reserved only for Splintershards (SPS) stakeholders who had a staked amount of SPS greater than or equal to 1000 during the snapshot that occurred on the afternoon of March 21, 2023 .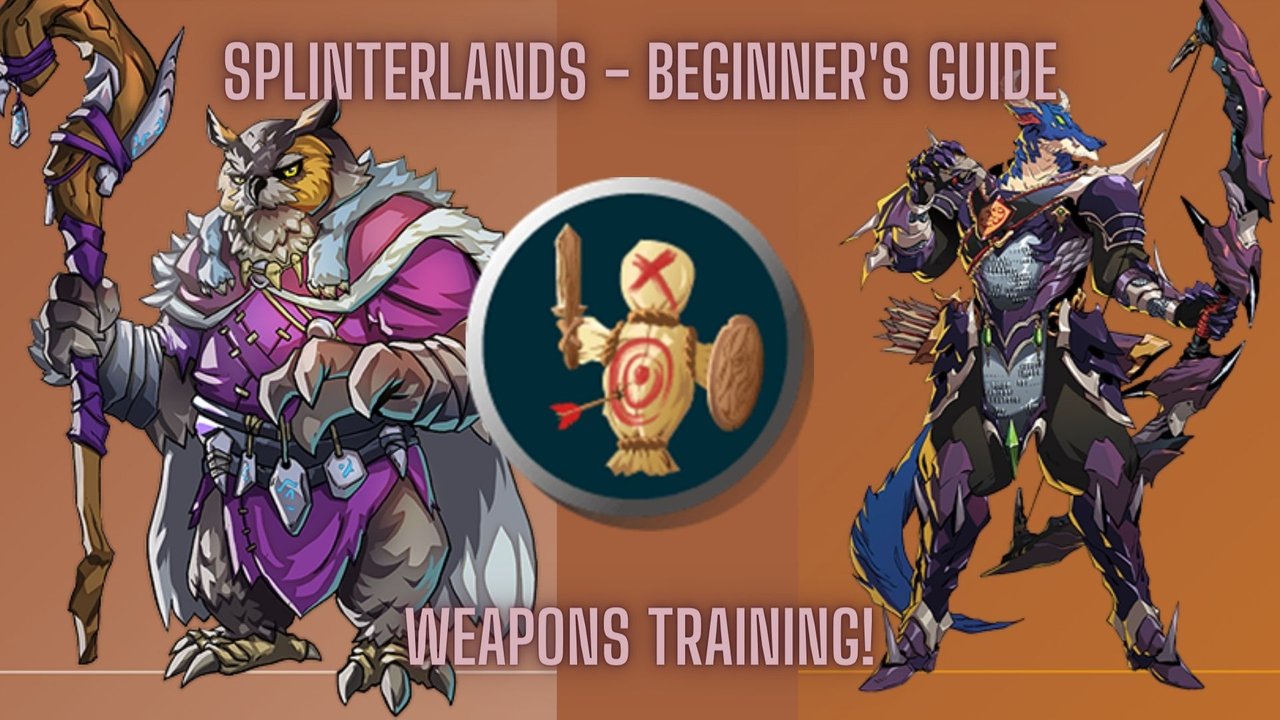 Are you new to Splinterlands and searching for some advice, then you found the correct series! In this Beginner's Guide Series, we are discussing things that new players of Splinterlands should know or try to learn. In this specific episode we will talk about the Ability Weapons Training. I want to show case some cool use-cases and where we can really squeeze everything out with card placement as well as utilizing multiple Splinters. In the end we will even look at an example battle! With that being said, if this article motivated you to start playing this amazing game, then feel free to join the fun over the following link: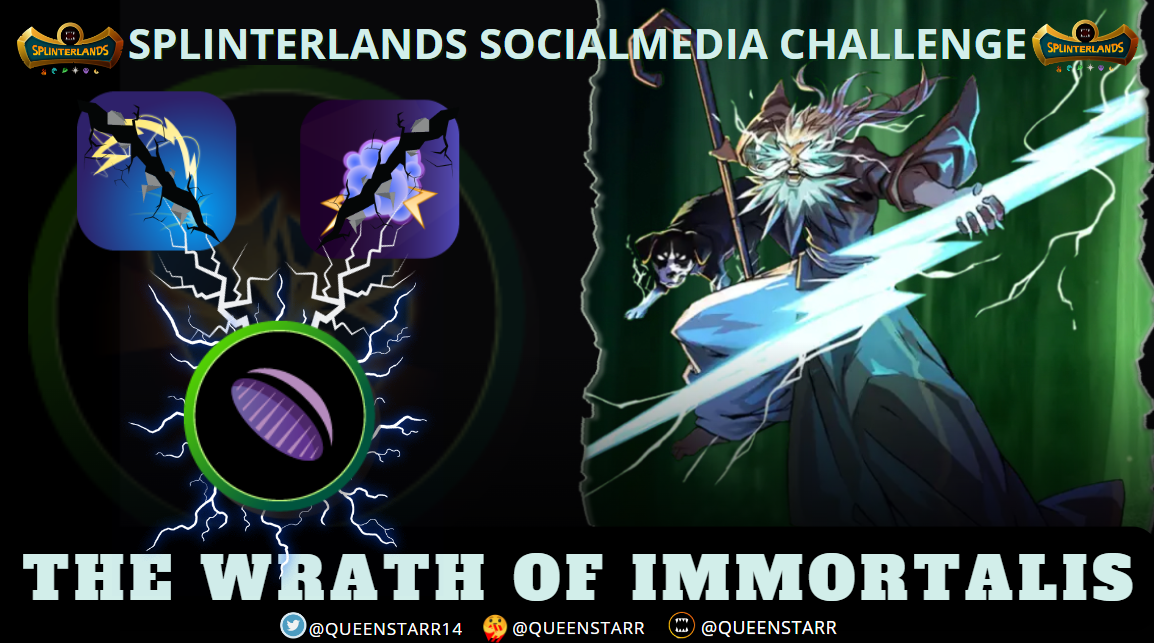 The air was filled with the dread of an impending battle. The rules were strict: only Magic monsters with a limitation that their attack hits shield first before affecting health and Rise of the Commons were allowed to fight, both sides had to select their teams wisely.
Immortalis had chosen his team carefully, comprising of Goblin Psychic and Mushroom Seer, two of his most trusted allies. The trio stood poised and ready for battle as Enemy-Summoner Obsidian appeared with her own team, the Enemy-Prismatic Energy, and Enemy-Goblin Psychic.
With a fierce determination, Immortalis commanded his team into battle. Obsidian boosted her teams magical powers by +1, but Immortalis was ready, he would render it all void.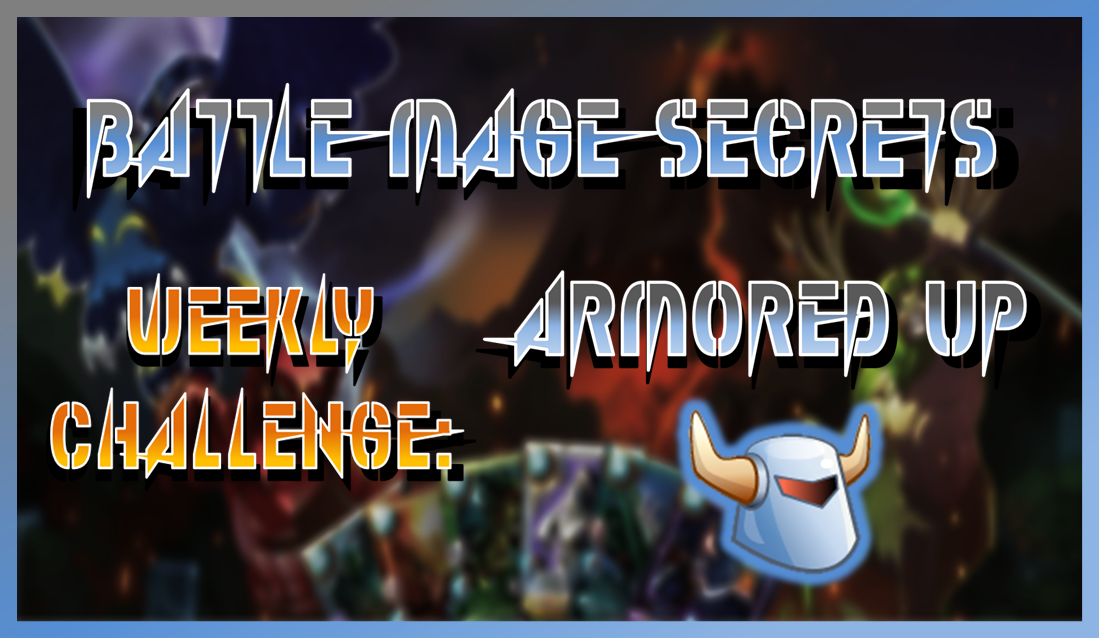 Another week and another Splinterlands challenge, this time the rule selected for this week is: Armored Up and I have to admit that it took me too much to find a battle that had this rule active, almost an hour and a half passed and within that time I only got the Armored Up rule twice, but for my bad luck those two battles I lost terribly, but it was until I was giving up and was going to leave everything for tomorrow, that I finally managed to win a card, but even so, it was a very difficult battle which I won by too little. My opponent and I chose the same summoners, but his cards were a little better than mine, but in the end the victory was mine, albeit by very little, but it was a victory at last. I even came to think that when you choose the "Battle Rule" for the weekly challenge, somehow the game regulates the % of appearance of the selected rule, because in that hour and a half that I was waiting, only three times the Armored Up rule came up, but anyway and without much ado, this was the strategy for this battle with Armored Up.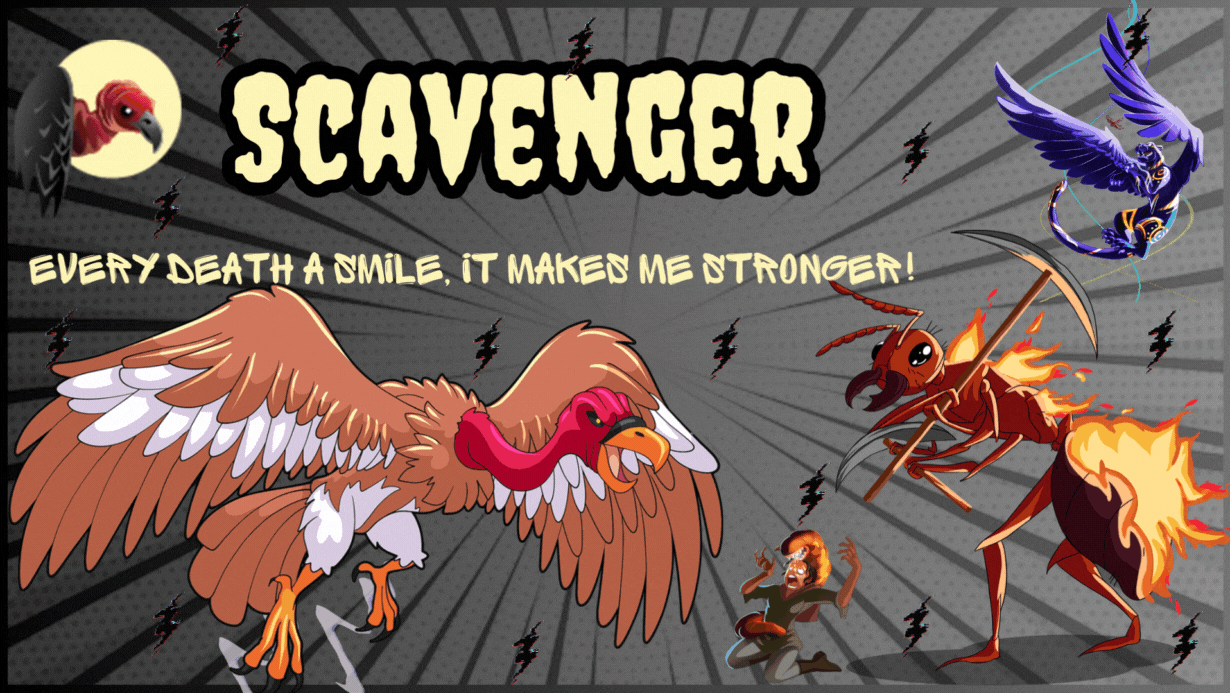 Splinterlands is a strategy game where players must face adversity and obstacles in each battle. The key to having a good result is understanding what are the best choices in each situation and adapting to the rules of battle. It is important to choose monsters with the right skills very carefully, even considering the history that the opponent used in the last five battles.
For beginning players, it is essential to be aware of these concepts. While it can be a little confusing at first, there are specific abilities that can be used to improve your chances of winning. One such skill is Scavenger.
Today, we're going to explain the best opportunities to use a monster with the Scavenger skill, which monsters are best for it, and how to use them in a battle to make everything more didactic!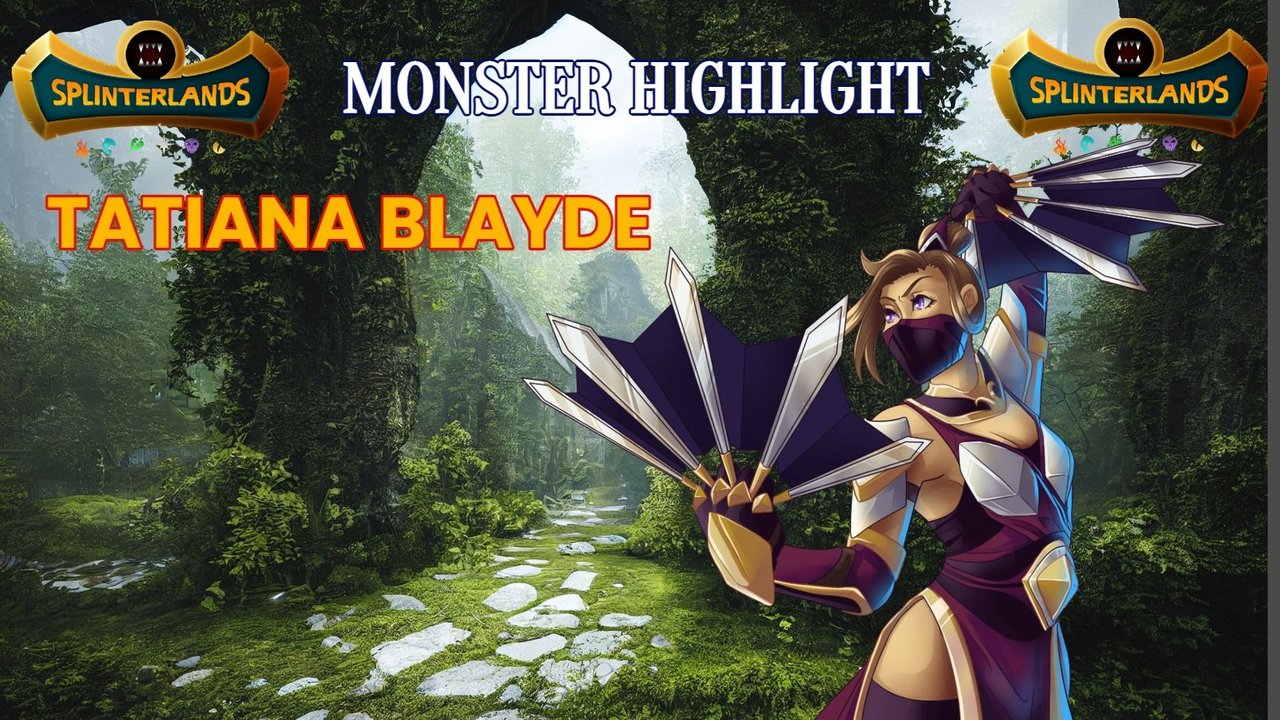 I'm back with another highlight for my bronze League account and this time it happens to be from a brawl and sharing a Gladius card. I wish I got a chance to play more brawl matches so I could really start to hone in on the best lineups when I unlock the Gladius cards I have started to use the new summoners a bit more rent to play, but most of their use has been still in the brawls. This week I am highlighting Tatiana Blayde but I recently got from a Gladius pack and I was able to use for the first time, and it worked out quite effectively.
---
All images and quoted texts are the copyright of their respective authors. For better Post Preview Please use PEAKD frontend.

Delegate HIVE POWER to us & earn HIVE daily.
---
If you are from Bangladesh and looking for community support, Join BDCommunity Discord Server & If you want to support our service, please Delegate us & set your witness proxy to BDVoter.

---
---