BDVoter Daily Hive Showcase: #359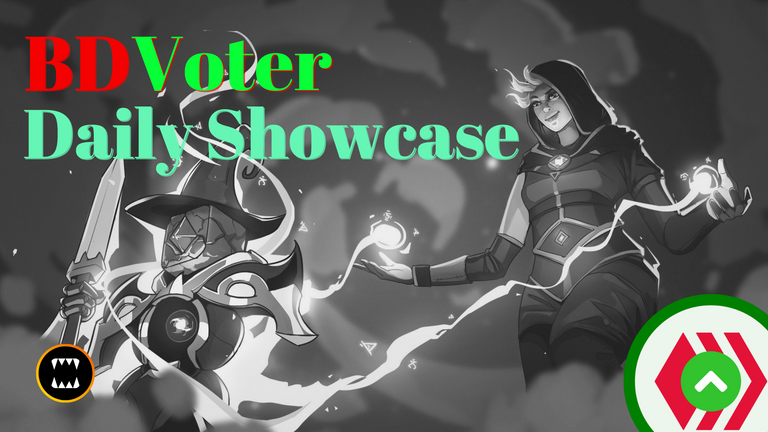 Welcome to BDVoter Daily Showcase, BDVoter was started concerning BD users who did not get support even after writing well. Besides BDVoter gives support to foreign users too. BDVoter is a curation project on Hive Blockchain. BDVoter's mission is to promote uninspired but extraordinary content. Every day we do manual curation also besides that we are also supporting weekly @splinterlands challenges ( Art Challenge, Social Media Challenge & Battle Mage Secrets). We only support original content here. We will exact vengeance with extreme prejudice against plagiarists and spammers. So we want to see you unleash that creativity of yours. When you create you get better at what you do. When you plagiarise it is a wasted effort, and we don't like wastefulness or laziness here. We encourage everyone to visit these blogs and show these great Hivers your support and encouragement. If you enjoyed their work, give them a Follow or maybe even say Hello! and shower some love on their content.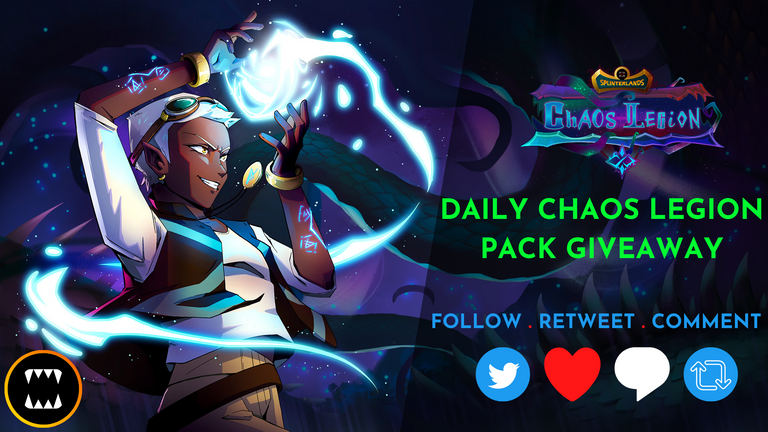 This is a new initiative by the bdvoter team to increase engagement between hive blockchain and Social media (Twitter). Every day we are going to share our Daily Showcase on Twitter and we are planning to giveaway 1 chaos legion booster pack to a lucky user every day. To participate in the giveaway you don't have to work hard, it's some easy steps to follow to participate in this giveaway.
HOW TO PARTICIPATE:

1. Follow BDVoter & Splinterlands Twitter Profile. If you already followed, then skip this one.
2. Like & Retweet our latest Daily Showcase tweet.
3. Comment your Splinterlands Username on our latest Daily Showcase tweet.
That's it !! You just need to follow these simple 3 steps to participate in our giveaway. The giveaway winner will be announced before our next Daily Showcase post/tweet. So keep your eyes on our Twitter page. So, the earlier you participate the better chance you will have to win 1 chaos legion booster pack.
Winner 🏆: @GhostlyBG

Congratulation 🏆: @GhostlyBG for winning 1 Chaos Legion Pack. pic.twitter.com/hX3NgQ5B5G

— BDVoter (@BDVoter) April 23, 2023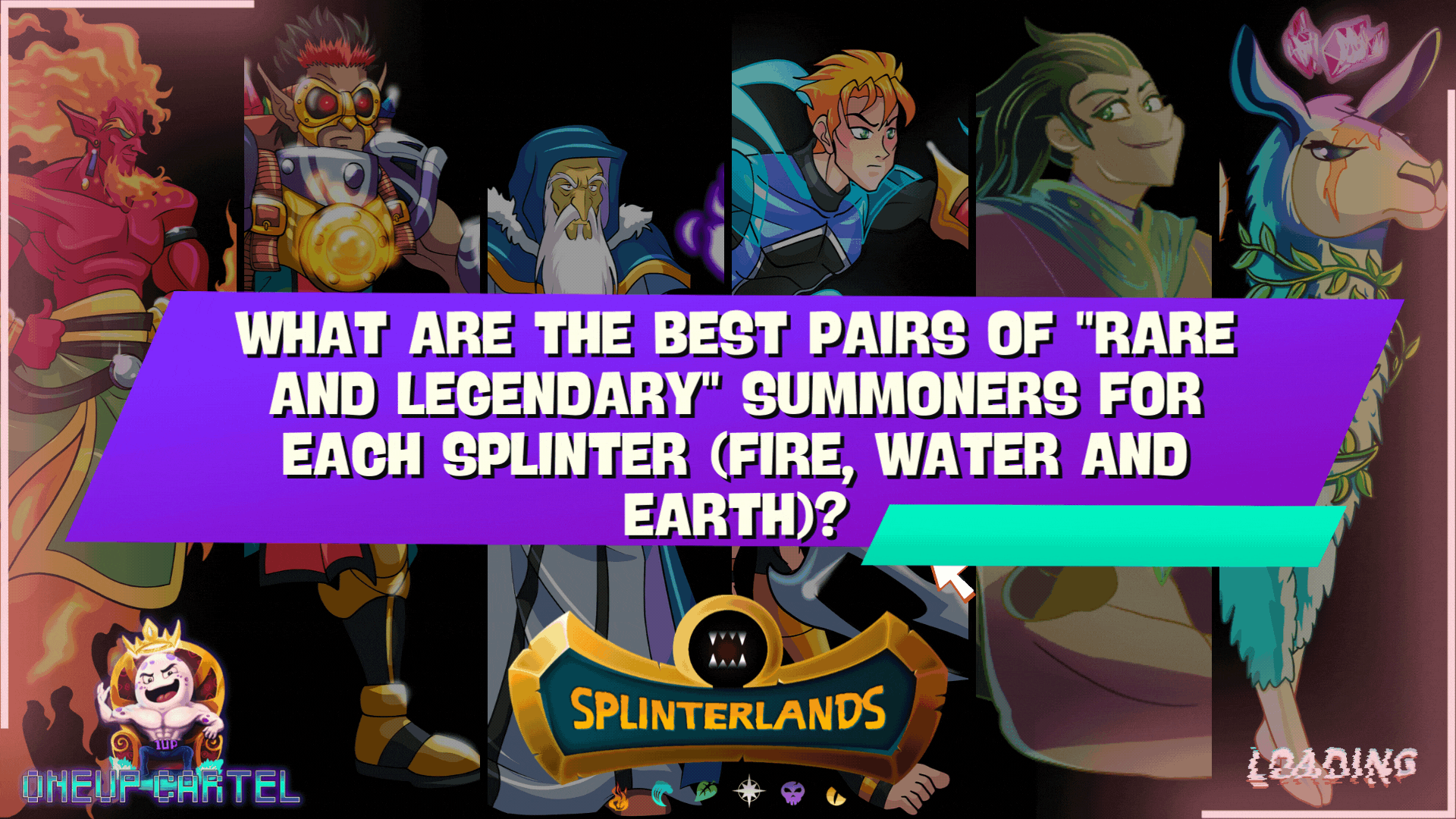 I have been wanting to post about this particular topic for days, because, as I have been actively playing in leagues like "Gold and Diamond" on a constant basis, I have realized that, we cannot play with only 1 summoner for each "Splinter", since, as the rule sets are so diverse and changing, it is almost imperative to have at least one "Summoner" for each "Element", it is almost imperative to have at least one pair of "Summoners" for each "Element", but, the tricky thing is to know which of all the currently existing summoners can synergize with each other to cover most of the rule sets and can be a powerful team.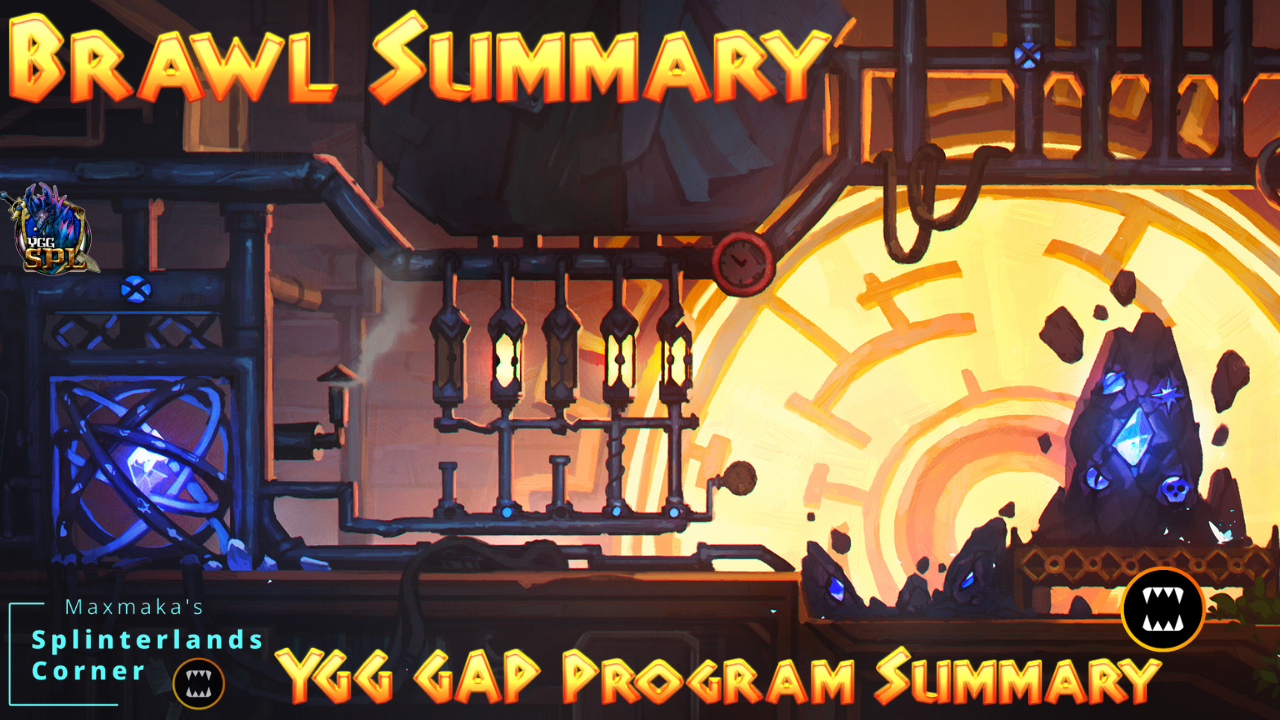 Brawl time :). I don't know if you share my observations, but recently I noticed that players start to feel a little bored. Gameplay becomes too monotonous, brawls and tournaments are not as exciting as before, and about ladder play I don't want to even talk anything :). For me, it's fairly ok because I got quite busy half holiday time recently and got less time for anything related to Splinterlands. But it doesn't mean that I abandon and forgot about the game. I still try to play as many tournaments as I can and all brawls. And as I mentioned before I participate in YGG Guild Advancement Program, which season 3 coming to a close, so that is the last time I can improve my winrate and get additional points in tournaments.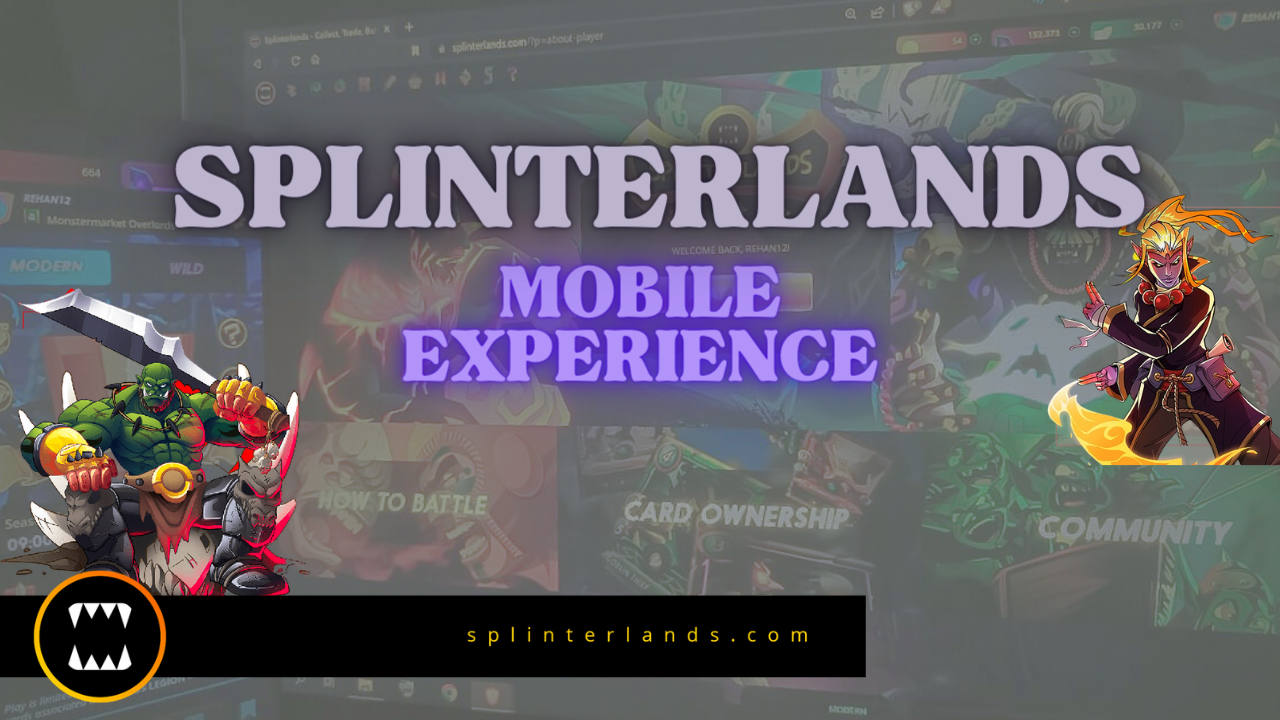 Splinterlands growth is being seen in almost every areas of the game. We got to see some upgrades in the game play, some new rule sets were introduced, Licenses were introduced into the game, recently Lands have been implemented in the game and countless other features have been brought to us by the team. Also, there are many more upcoming changes which are to be implemented into the game in the coming months.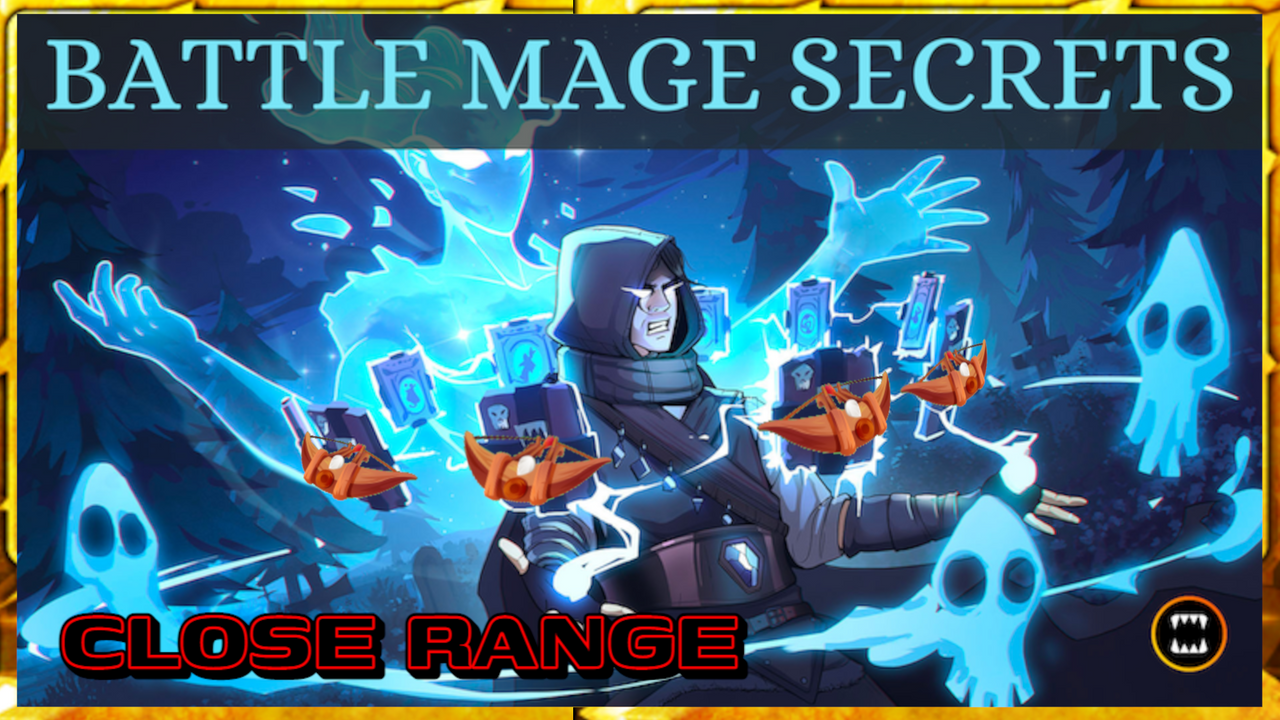 Close Range is that special ruleset which will only applies to ranged cards. In short, this ruleset will eliminate the restriction for ranged cards to attack from the front-row. Meaning ranged cards will be able to attack similar to magic cards. But this this addition are not always entirely useful, or might just be a trivial thing. So let's continue to unfold the secrets!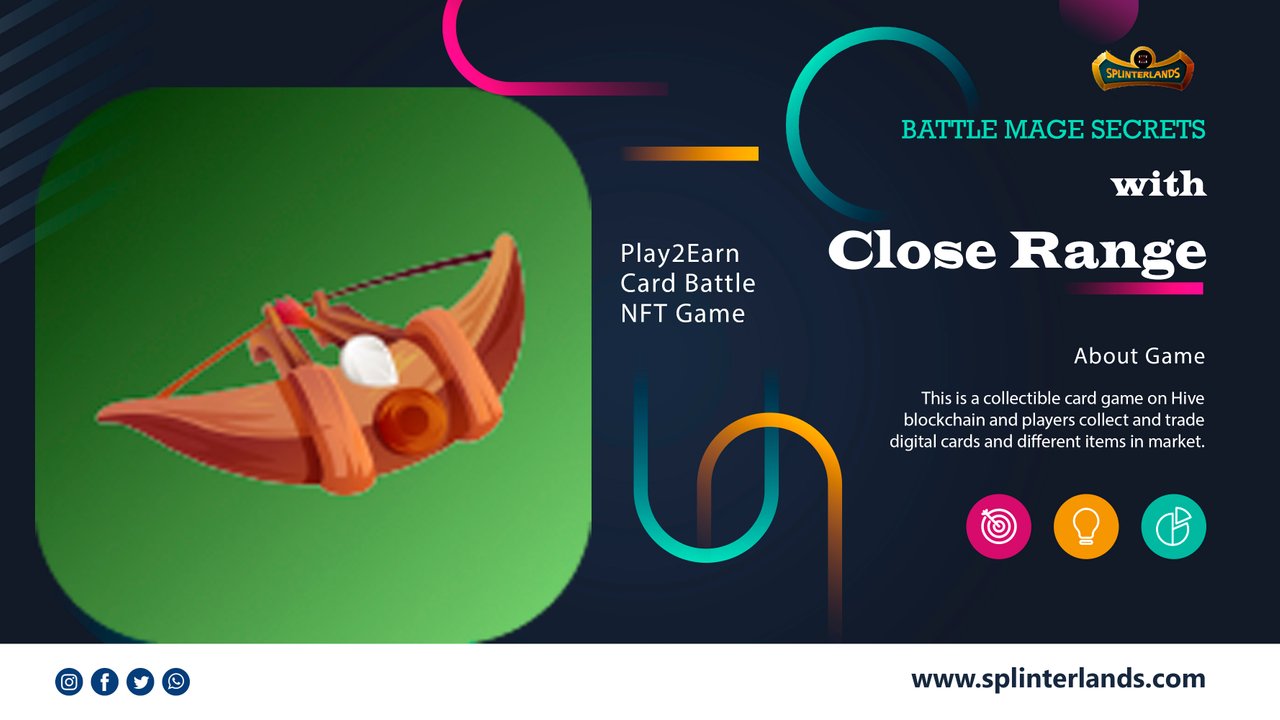 Splinterlands on of the best card battle game on hive blockchain. This week BATTLE MAGE SECRETS Weekly Challenge is Close Range. This challenge is easy and also requires some basic understanding of cards used in battle. In this ruleset all monsters with ranged attacks are allowed to attack in the first position. As in this battle Monsters with Ranged attack are very helpful so so I decided to use some ranged attack monsters with high health. In this battle used "Sea Monster" as tank card having 9 health with heal / thorns ability with some extra abilities like scattershot and Heavy Hitters. These two abilities adds on every friendly monster. In this battle I used one thorns ability card and one opportunity / sneak and double strike ability card. This battle was low mana 35 so I decided to use some strong back line cards. This battle was water vs dragon summoners.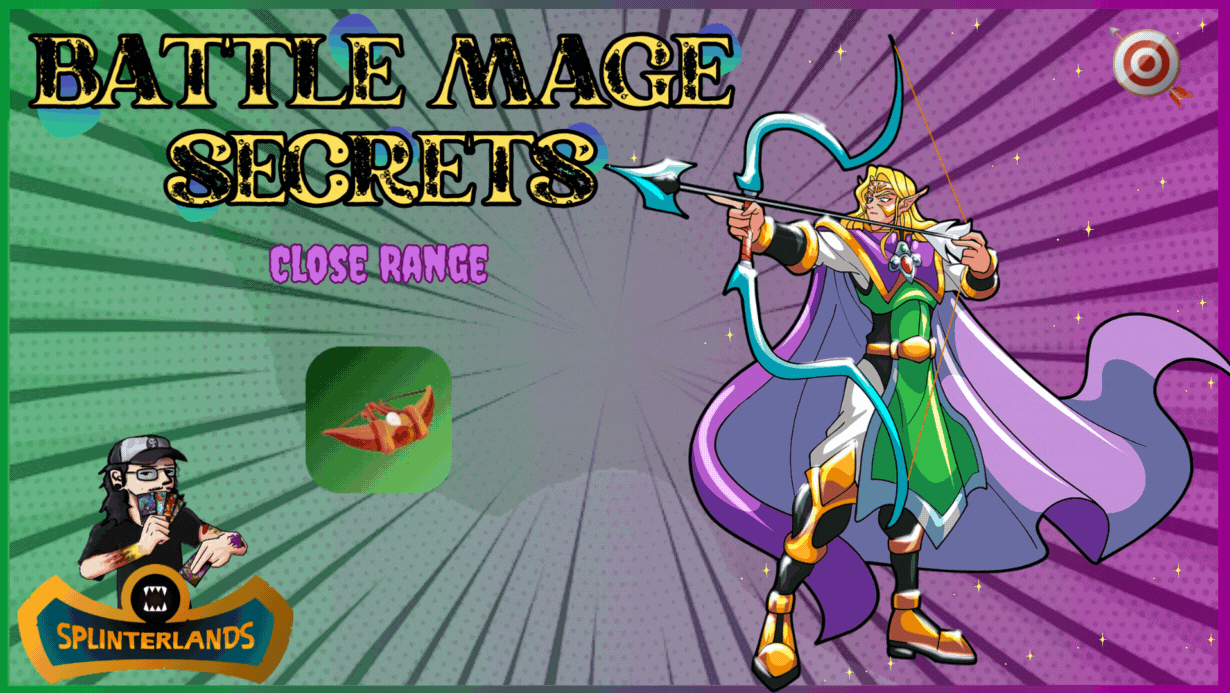 Each week we have a challenge launched by Splinterlands to talk about our battles about a certain battle rule, this is a great opportunity to learn more about this topic and we can also consume content from other players. In this way, we expand our knowledge through the point of view of other users who write here and we can discover other ways to improve our strategies!
---
All images and quoted texts are the copyright of their respective authors. For better Post Preview Please use PEAKD frontend.

Delegate HIVE POWER to us & earn HIVE daily.
---
If you are from Bangladesh and looking for community support, Join BDCommunity Discord Server & If you want to support our service, please Delegate us & set your witness proxy to BDVoter.

---
---