BDVoter Daily Hive Showcase: #360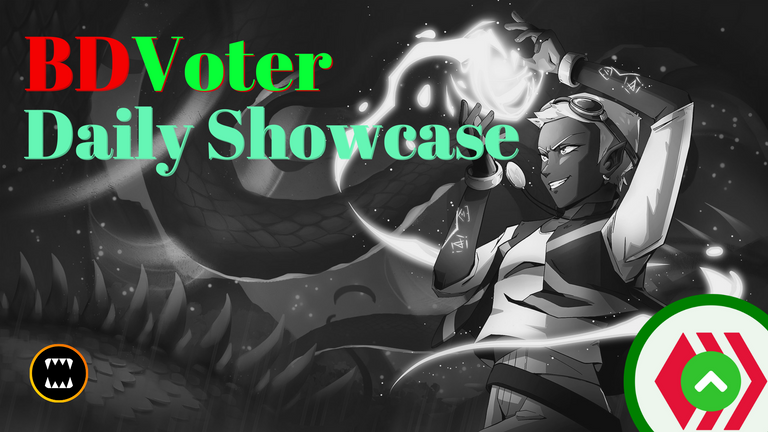 Welcome to BDVoter Daily Showcase, BDVoter was started concerning BD users who did not get support even after writing well. Besides BDVoter gives support to foreign users too. BDVoter is a curation project on Hive Blockchain. BDVoter's mission is to promote uninspired but extraordinary content. Every day we do manual curation also besides that we are also supporting weekly @splinterlands challenges ( Art Challenge, Social Media Challenge & Battle Mage Secrets). We only support original content here. We will exact vengeance with extreme prejudice against plagiarists and spammers. So we want to see you unleash that creativity of yours. When you create you get better at what you do. When you plagiarise it is a wasted effort, and we don't like wastefulness or laziness here. We encourage everyone to visit these blogs and show these great Hivers your support and encouragement. If you enjoyed their work, give them a Follow or maybe even say Hello! and shower some love on their content.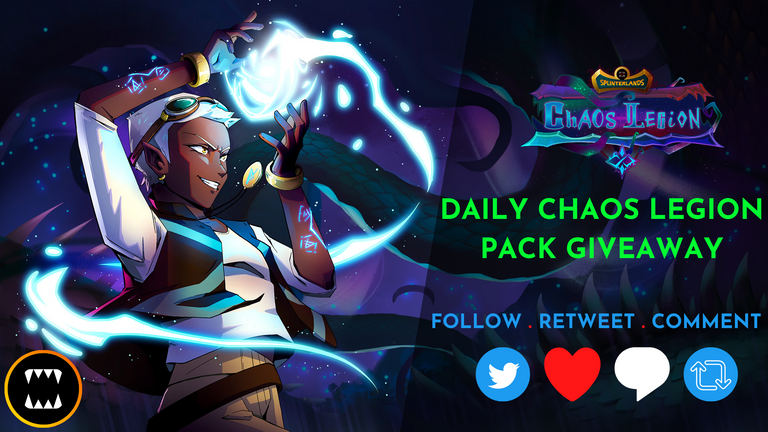 This is a new initiative by the bdvoter team to increase engagement between hive blockchain and Social media (Twitter). Every day we are going to share our Daily Showcase on Twitter and we are planning to giveaway 1 chaos legion booster pack to a lucky user every day. To participate in the giveaway you don't have to work hard, it's some easy steps to follow to participate in this giveaway.
HOW TO PARTICIPATE:

1. Follow BDVoter & Splinterlands Twitter Profile. If you already followed, then skip this one.
2. Like & Retweet our latest Daily Showcase tweet.
3. Comment your Splinterlands Username on our latest Daily Showcase tweet.
That's it !! You just need to follow these simple 3 steps to participate in our giveaway. The giveaway winner will be announced before our next Daily Showcase post/tweet. So keep your eyes on our Twitter page. So, the earlier you participate the better chance you will have to win 1 chaos legion booster pack.
Winner 🏆: @koukou21roukou

Congratulation🏆: @koukou21roukou for winning 1 Chaos Legion Pack. pic.twitter.com/EcIDq3K9Xa

— BDVoter (@BDVoter) April 24, 2023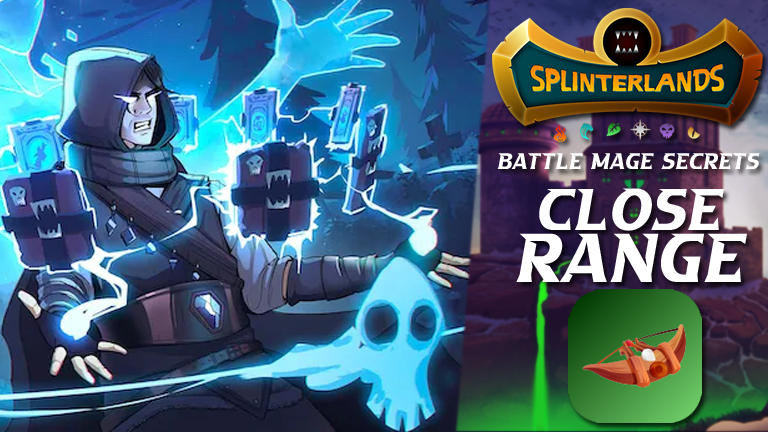 A new week has arrived with a new #BattleMageSecrets in Splinterlands, this time they have brought one of my favorite rulesets in the whole game, Close Range, a very special ruleset that completely changes the way you play cards and that's why I like it so much, it has a lot of versatility and can surprise you if you don't pay attention to it, so let's go with the post.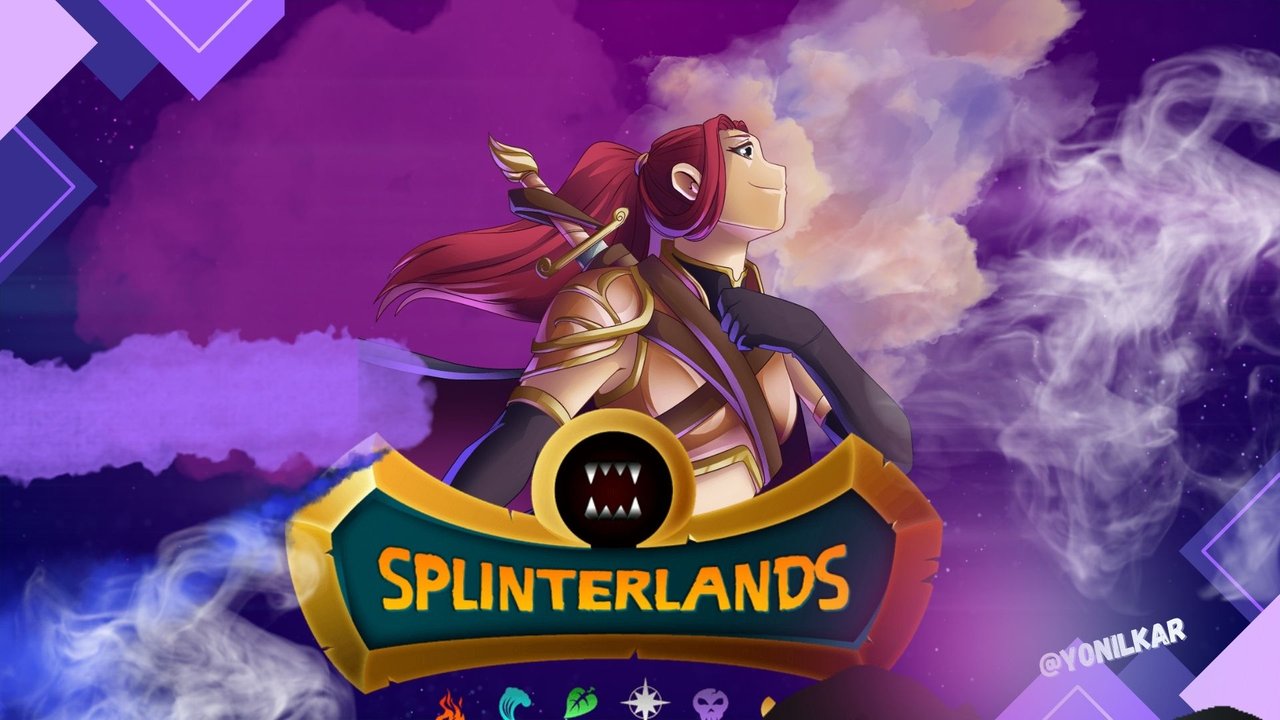 Hello splinterlands community, this day we are going to talk about a very interesting card which has a record let's say of longing by the community, that card that every player would like to have besides being an exclusive edition that we know how gladius, I am demonstrating its potential it has in the arena as it has some pretty interesting features in addition to enhance a higher level which is to enter the arena.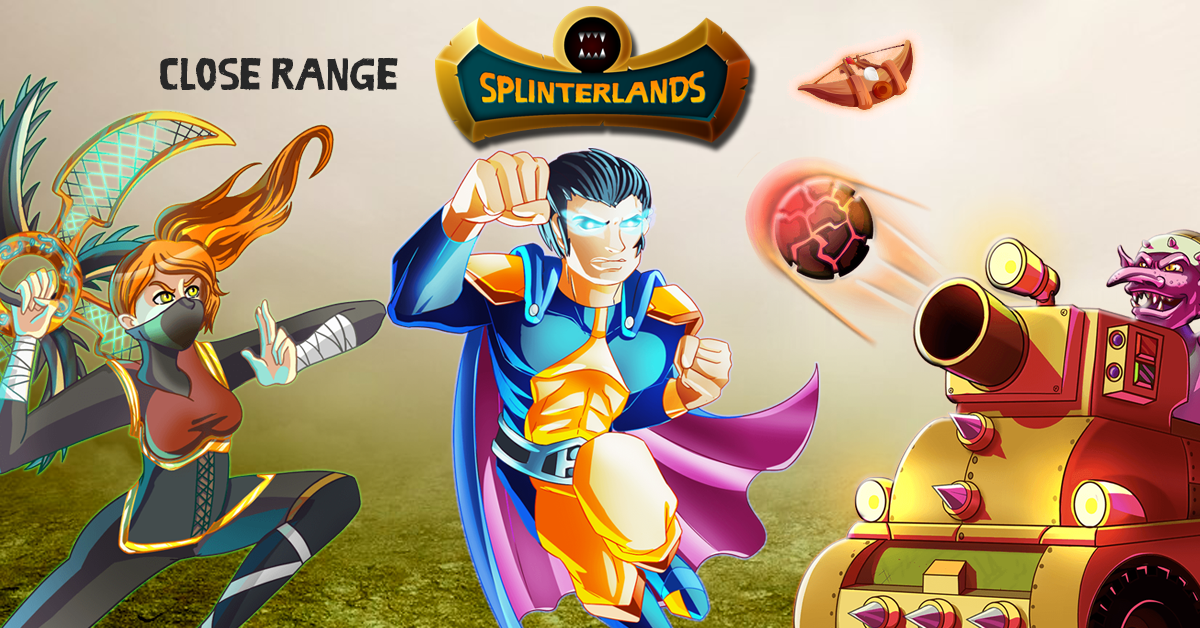 Hello everyone, I'm back with a new post for the Splinterlands Weekly Challenge.
The topic of the week is the Close Range ruleset, let's get into it:
A nightmare of a ranged monster is when it's on the front row and can't attack, but the Close Range ruleset fixes this problem :)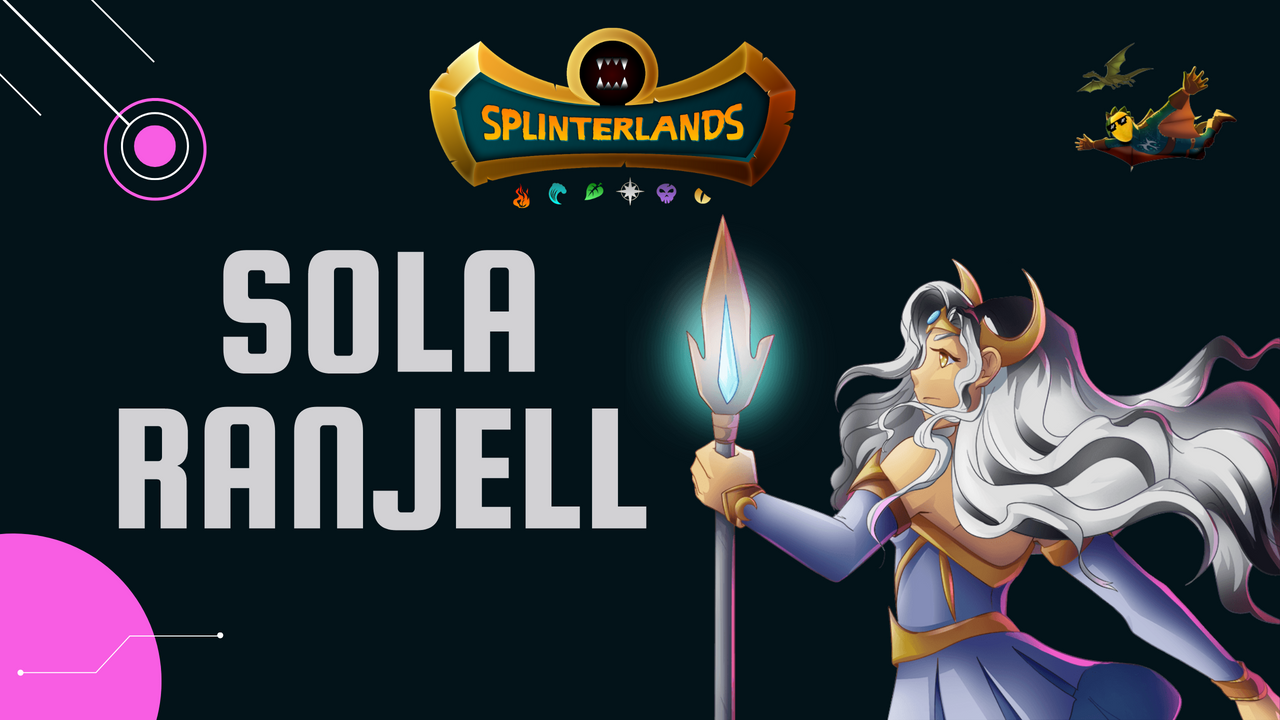 Happy Eid to all my friends and I hope you all are enjoying this awesome day with your friends and family. I also came back from city to my hometown yesterday and enjoyed the evening chilling out with my friends after a week. In the meantime, it was a busy day for me in splinterlands as I had to play ranked, tourney and also get prepared for the brawl at last. Our guild completed playing another brawl and on the other hand, I also got selected at the final round of a diamond level tournament. Gladly, I secured a good place in this tourney and got rewarded with some juicy liquid SPS which I later staked into my in-game wallet.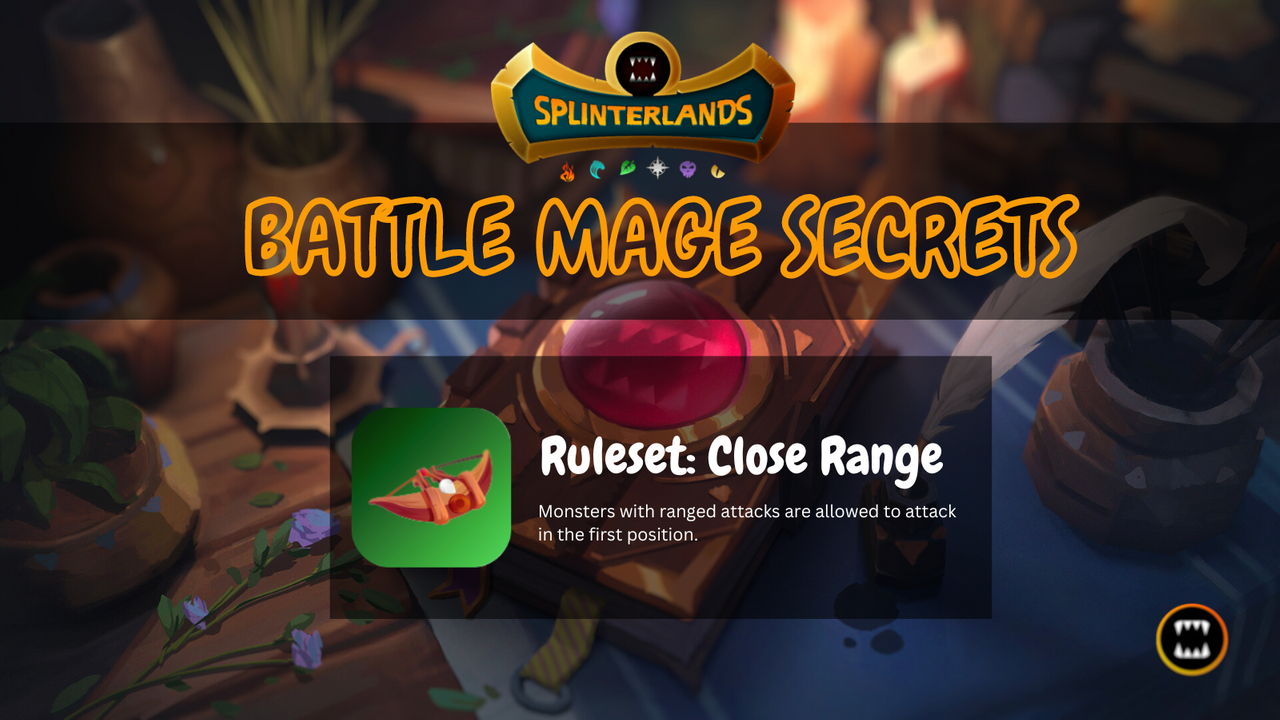 Good day, everyone! It's time again for another battle challenge from Splinterlands. This time, the battle challenge is Close Range Ruleset. If you would also like to participate, please make sure to check their post here - BATTLE MAGE SECRETS Weekly Challenge! For this post, I am going to share a battle with Close Range Ruleset in Modern Gold League. If this piques your interest, please continue reading this post.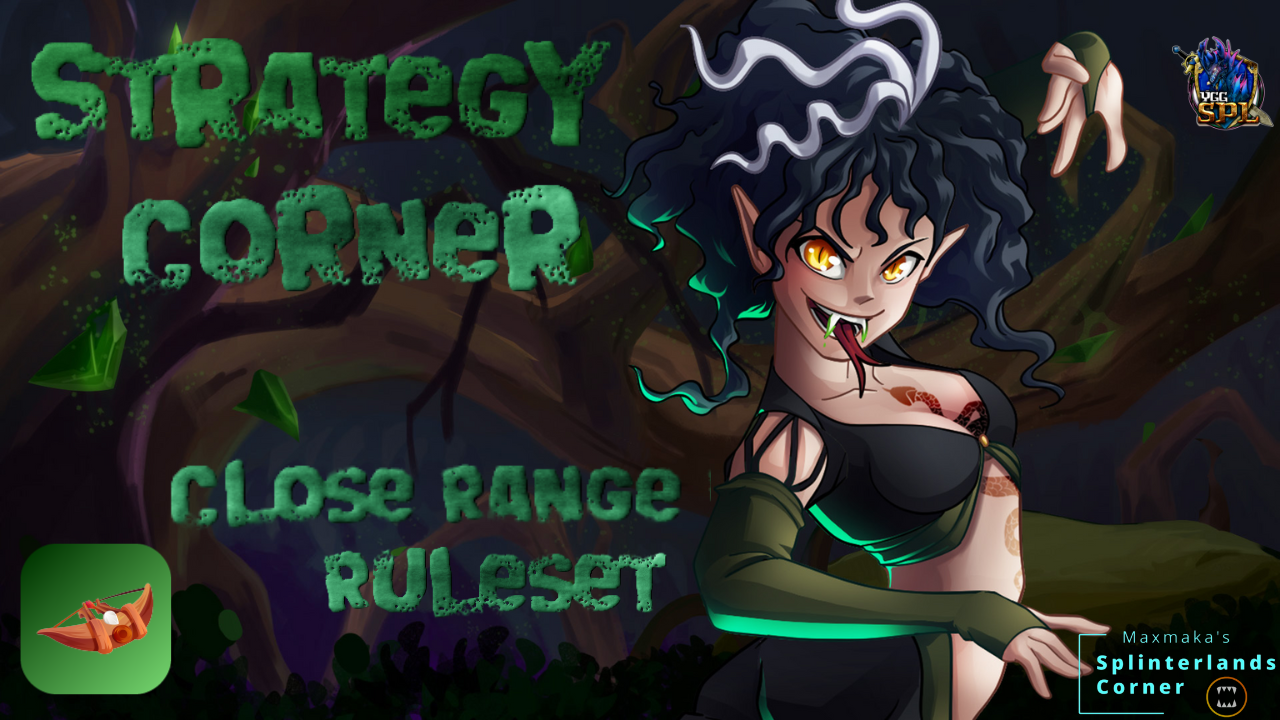 Unfortunately last week there was no Strategy Corner article. As some of you know I'm in semi-holiday mode, so my time, resources and internet connection is limited :). That last hurts the most :). I tried to solve our prediction blog game from two weeks ago on the last stream, but my connection wasn't stable enough. I hope you'll forgive me somehow :). This week we are going to talk about Close Combat, and of course, I prepared another blog prediction game for you. We will see how and when it will be solved because of my Splinterlands.tv schedule probably will be changed.
---
All images and quoted texts are the copyright of their respective authors. For better Post Preview Please use PEAKD frontend.

Delegate HIVE POWER to us & earn HIVE daily.
---
If you are from Bangladesh and looking for community support, Join BDCommunity Discord Server & If you want to support our service, please Delegate us & set your witness proxy to BDVoter.

---
---