Winning with the Water Splinter
This week's focus is on the water splinter deck. One of the more powerful color splinters for this chaos legion meta. Before we begin, and if you're planning to start your play to earn journey and start earning crypto, sign up now and register then purchase a spellbook using my referral link: https://splinterlands.com?ref=beerbod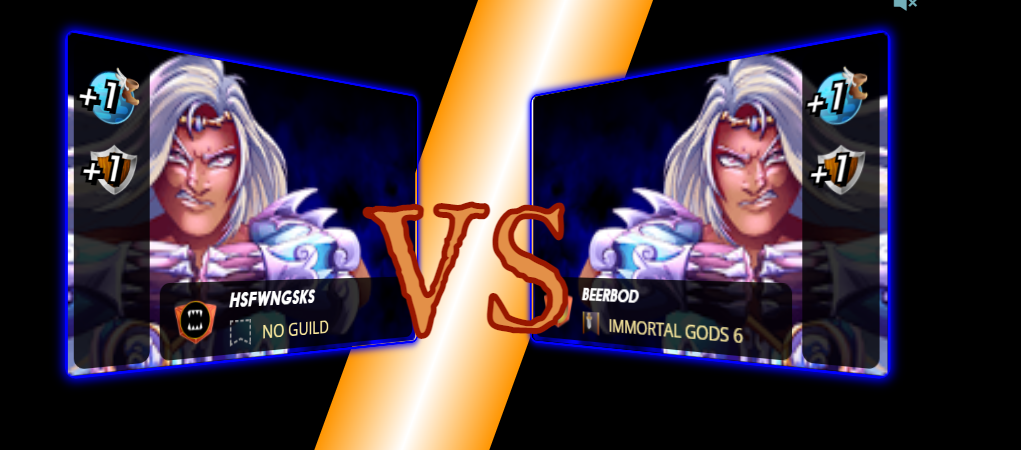 Key Cards
Before we start the battle analysis, let me show you the core cards that we should use when fighting with the water deck.
Kelya Frendul
Choosing this summoner would mean that you would go for a high speed and armor build. This is your core card which determines what other summons should go into your lineup.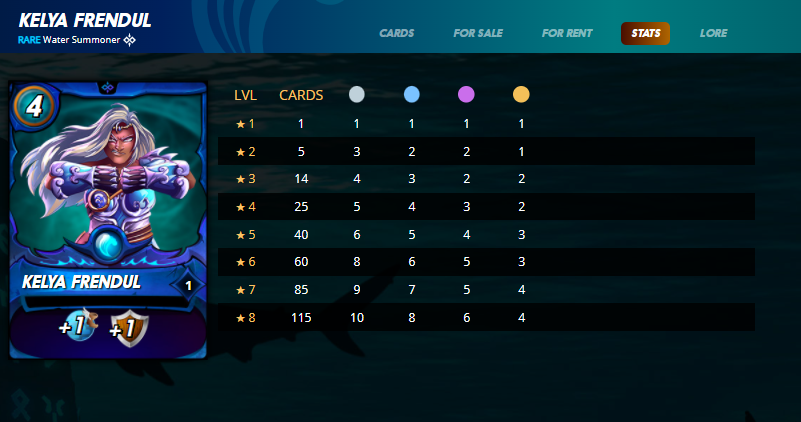 Merdaali Guardian
Playing the blue splinter with Kelya as your summoner is particularly weak against magic attacks. Having this creature in your lineup allows you to sustain your tank. At times, this card also serves as a secondary tank once your primary tank has been eliminated.

Scavo Hireling
This is another core card to use in your water splinter lineups. Since Kelya is your summoner all your friendly units would gain +1 armor. Having the scavo hireling provides additional support by repairing lost armor not just for your front line but all units at any position.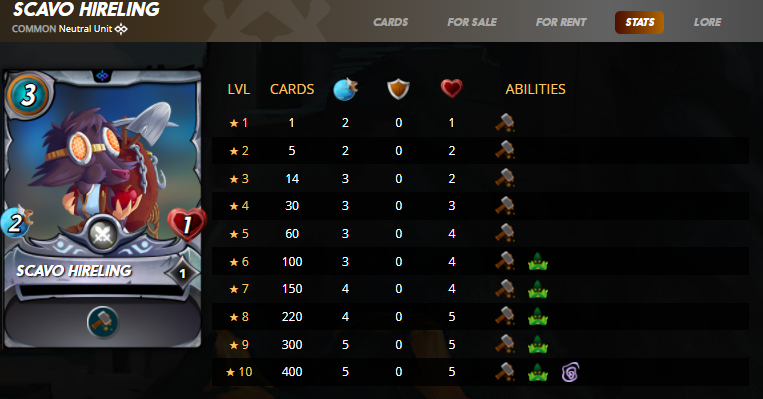 Deeplurker
With this water lineup, this card completes your core gameplay and will act as your main damage dealer. It will make easy work on enemy monsters that has no armor.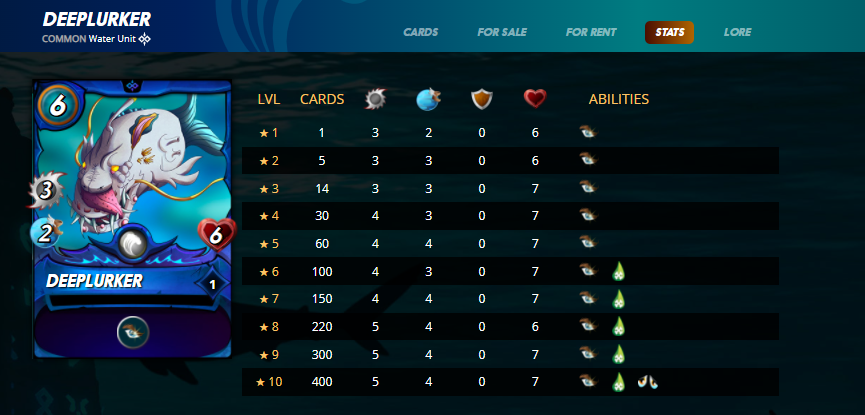 Brawl Battle Analysis (Sustain vs Sustain)
You can see that from the core cards that I've chosen above, the key to victory when playing the water deck is to provide sustain. The first match I'll share with you is a brawl match I recently played. Here's a link where you can fully watch: https://splinterlands.com?p=battle&id=sm_PQFd7wV7MzDjdk6GJcOg&ref=beerbod
The ruleset is armored up and health protection. My opponent went with a life deck that has armor repair ability solely for his shieldbreaker. While on the other hand, i chose gladiator Alva the Crusher with shield ability, supported by merdaali guardian and ice pixie to provide with some magical damage. This is a low mana battle with 15 on the pool.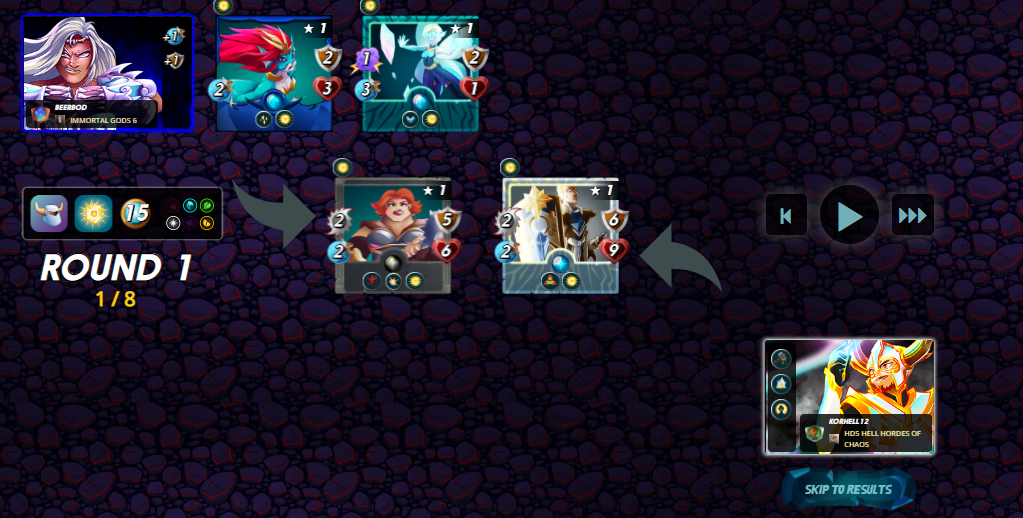 Brawl Battle Rounds 1 to 9
From the beginning of the match until the 9th round, My lineup is doing very well, I wasn't taking any true damage except for amor damage. And even is all my armor is lost on my tank, it should be an easy sustain for my merdaali to heal up alva to full health. Opponents summon can only do one damage per round. On contrary, my opponent will be losing 1 hp per round due to the magic damage and has no means to recover hp.
Below's a snapshot of the third round.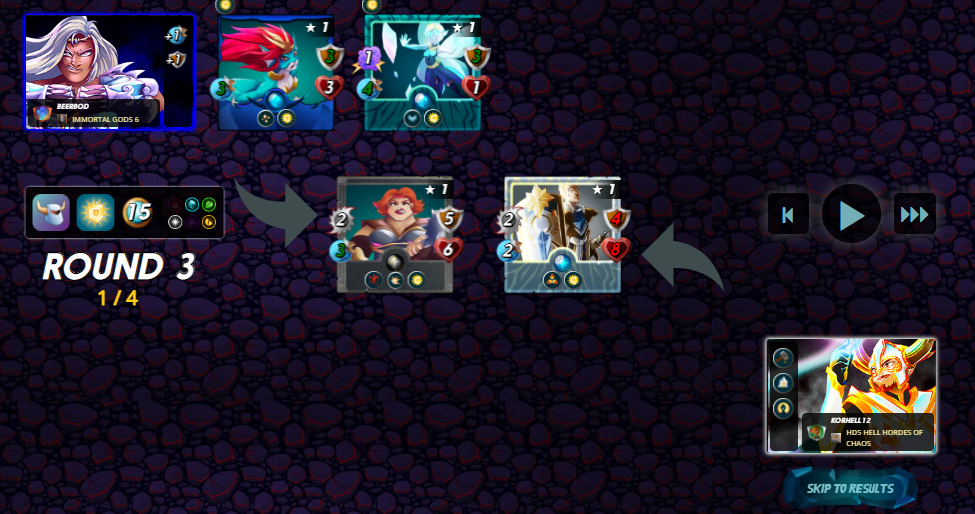 Brawl Battle Rounds 10 and 11
It was a long match but my lineup wasn't really in any trouble. One challenge that his line posted is the sustained armor. However, he does not have any health regeneration in his lineup allowing my ice pixie to slowly chip in and build up the damage. This match was supposed to end round 10 but my opponent had revive skill for his summoner.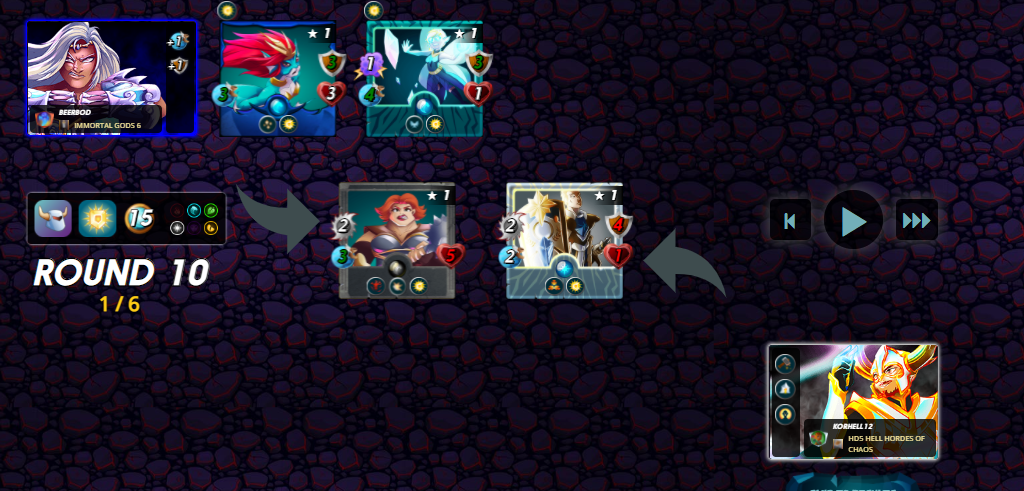 Battle 2 (Mirror Match)
This time it's a water vs. water match. Watch the complete battle here: https://splinterlands.com?p=battle&id=sl_248bc9c14933312a5016e8cb103c200a&ref=beerbod
I went with my sustain water lineup using scavo hireling and merdaali guardian. My main damage dealer will be the deeplurker. I have cruel sethropod and hardy stonefish acting as my tank and off tank. My opponent on the other hand went with an offensive mixed lineup. He selected a strong tank with the diemonshark.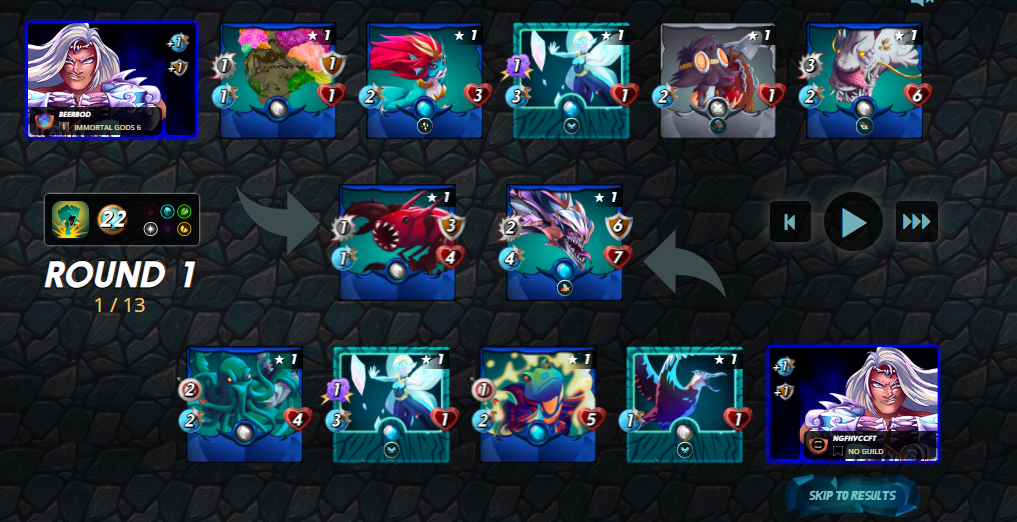 Battle 2 Round 1
It was a pretty even match towards the end of round 1. My opponent has his albatross exposed without any armor. I also had reduced his tanks hp by 1. While my opponent has already damaged my tanks armor and hp. But because of tank heal and armor repair. My cruel sethropod tank will enter the next round still capable of soaking up damage.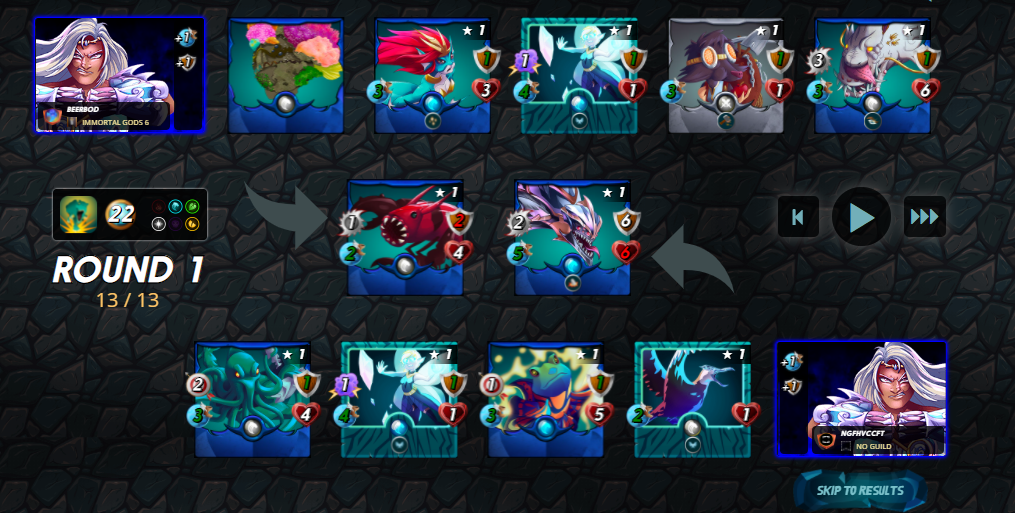 Battle 2 Round 2
Second round eliminated my primary tank after absorbing a lot of attacks. I was only able to eliminate enemies albatross and hasn't really done any significant damage.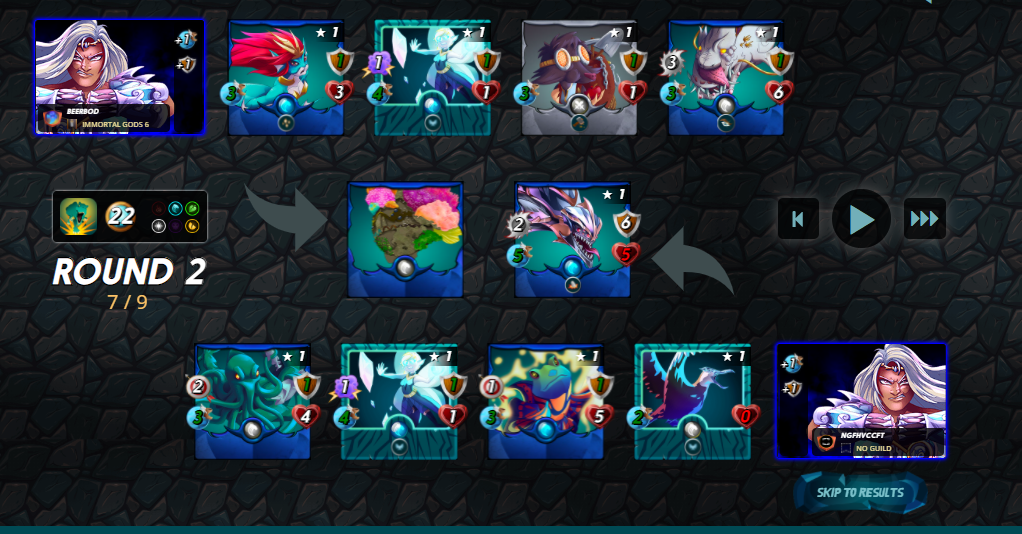 Battle 2 Round 3
I also lost my second tank due to my opponents full frontal damage. His diemonshark still has decent hp of 4. I am not doing as much damage each round which is one weakness of this lineup. Similar to the brawl battle I shared. This kind of water lineup focuses on slowly eliminating opponent monsters while keeping your own healthy with repaired armor and healed health.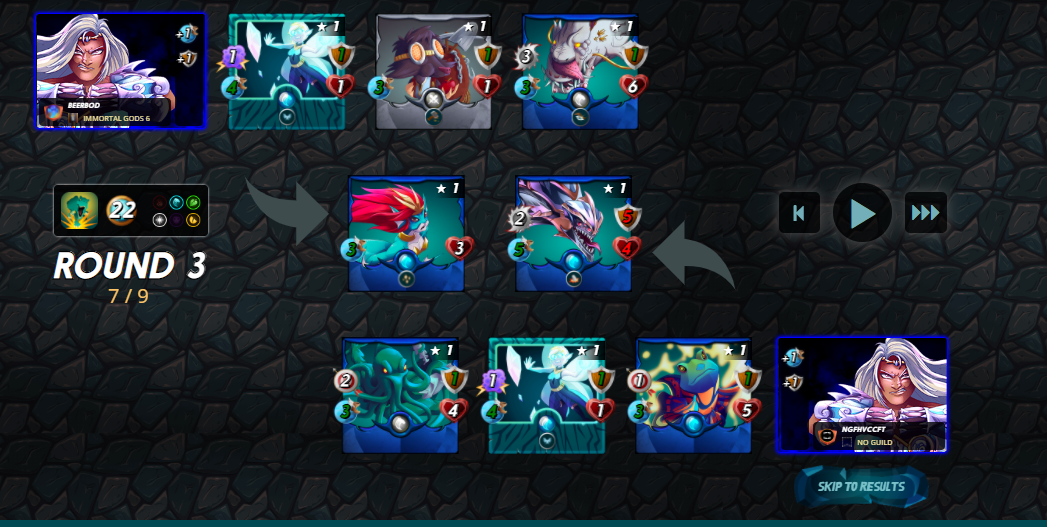 Battle 2 Round 4
My Merdalii guardian has been eliminated this round and I am down to 3 montsters to my enemies 4. It is not looking good for me but i can eliminate his magic damage as his ice pixie no longer has armor and another thing i have going for me is the low hp of the diemonshark.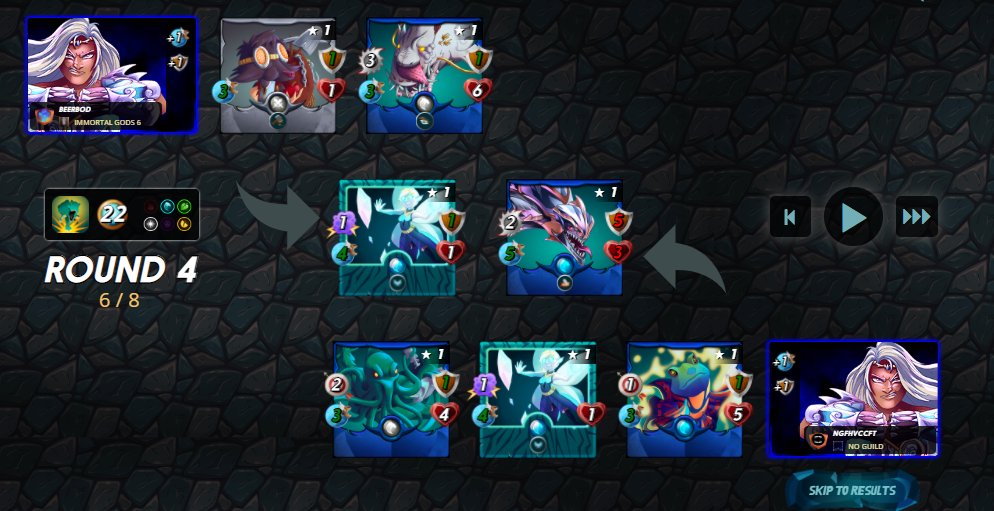 Battle 2 Round 5
While my ice pixie has lost it's armor. It was able to evade 2 ranged attacks. Surviving the fifth round with my ice pixie is a big advantage for my part. As it can absorb some damage. before putting my scavo hireling in the front. And because the diemonshark is now low on health it will be targeted next by my deeplurker.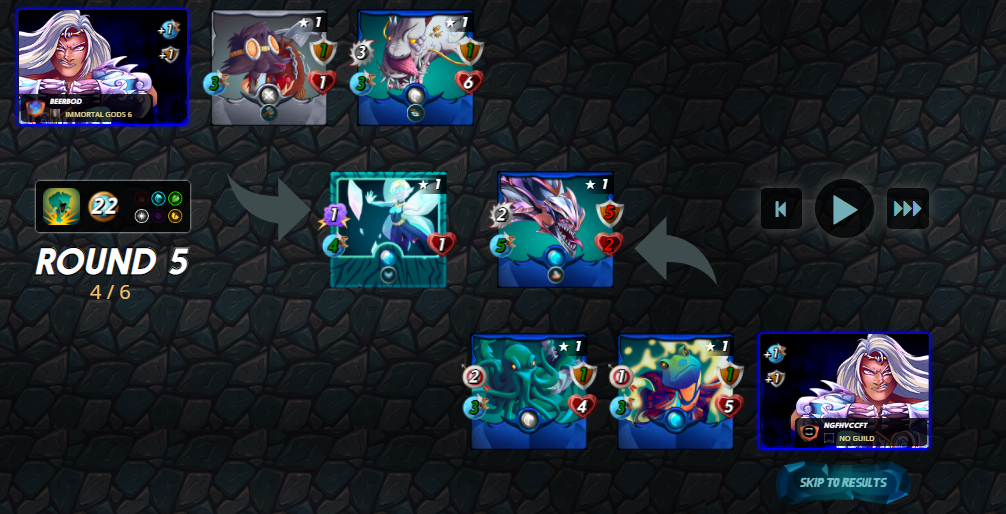 Battle 2 Round 6
It's the middle of round 6 and my ice pixie is still alive and has armor. The flying ability and high speed made it very easy to evade multiple physical attacks. And even if it only has 1 hp, scavo ensures that my ice pixie does not go down easily from physical attacks in case it hits.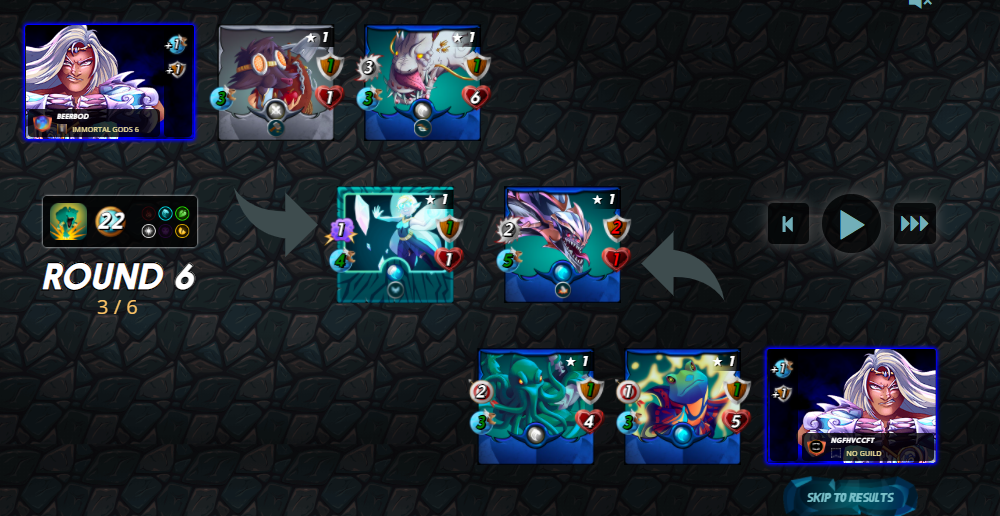 Battle 2 Round 7
We enter the 7th round with a three versus three match. The diemonshark is down to 1hp and will go down this round. By that time, He will only have 1 card with a ranged attack as the other one moving to first position won't be able to deal any damage.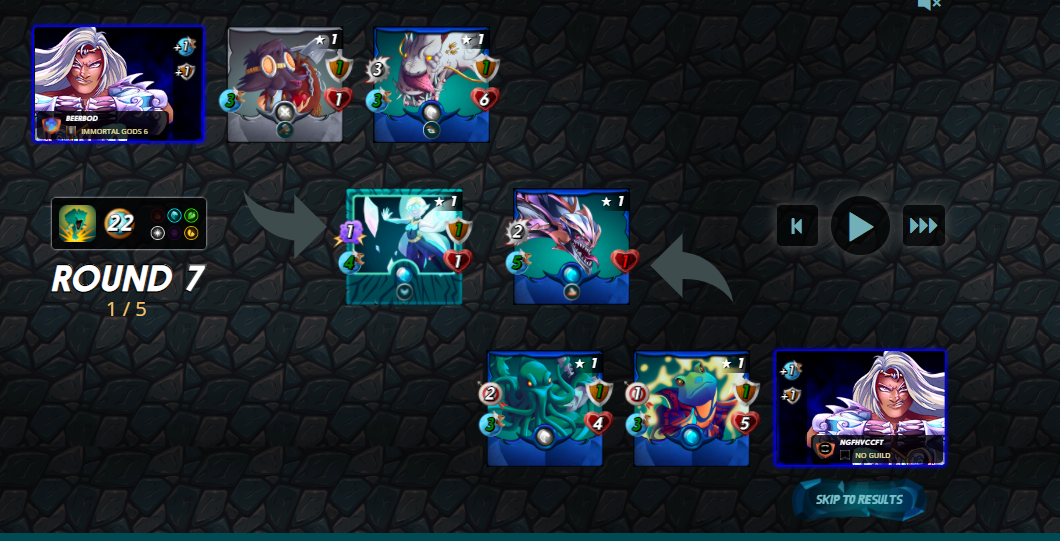 Battle 2 Round 8
Enemy no longer has a tank and his ranged monster won't be able to do anything anymore. Aside from it's ranged attacks easily getting evaded. Even if it did hit, my scavo hireling will just repair the armor keeping it safe. My deeplurker is sitting pretty in the backlines free to deal as much damage as it wants.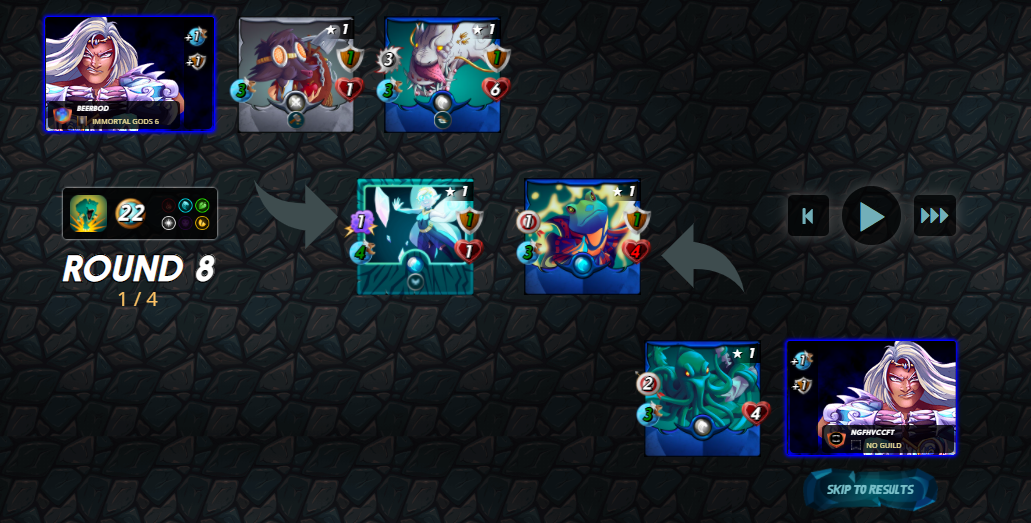 Battle 2 Round 9
Victory has been secured here. My opponent has nothing to attack me with. And while i did encountered difficulties earlier in this match. My sustain lineup did not lose any more cards towards the end of the battle.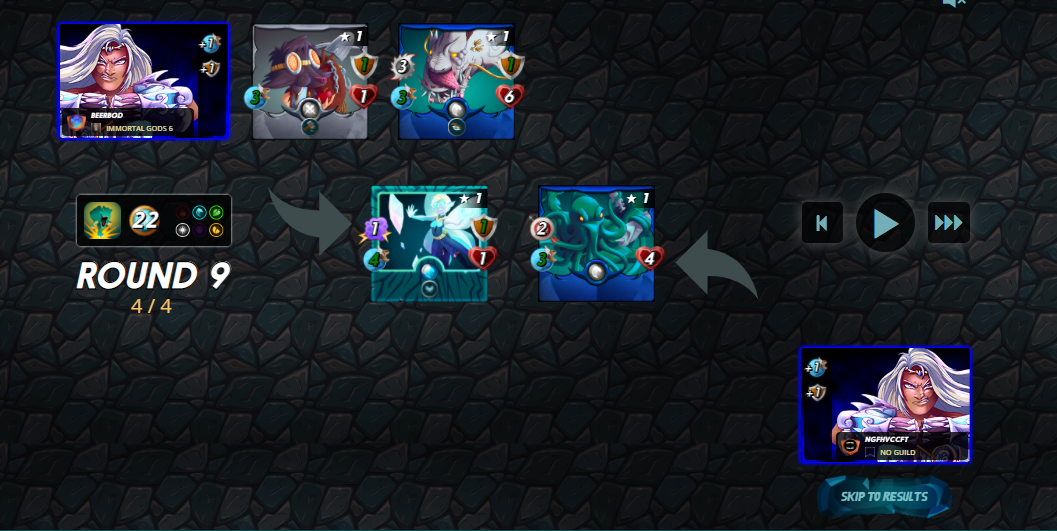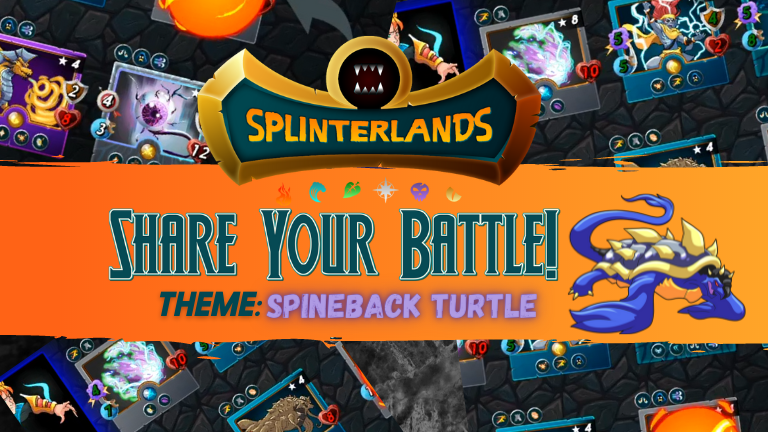 There you have it, this is my entry for this weeks share your battle challenge. If you have any questions about this lineup let me know by leaving a comment below.
Follow me for more splinterlands content as well as art.
If you find this guide helpful feel free to vote it up and give it a thumbs up.
---
---