End season update, Venari Wavesmith rocks

Hey guyz,
This time I am bringing you my strategy to maximize my earnings in bronze. I know from the last update that DEC won per battle has gone down drastically specially in this category.
So, what we need is to optimize our inversions and try to earn as much DEC per battle won as possible.
Considering this factors, it's time for MVP of bronze to jump in to the pit. His name is Venary Wavesmith.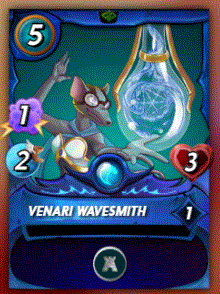 My advice is to buy him and ad directly into your collection for 3.2$ today. He fits in two formations:
Full Magic Composition
Melee Composition
His main strenghts are:
+2 Shield buff to all party this action transforms innocent cards to real headackes. I mean, this 1 mana albatros in first position has absorved 3 attacks before dying thanks to this buff.
Magic attacks never miss
Average cost so fits well in battles from 14/15 to 30
Interesting cards
If Venari Wavesmith is my MVP, I got two allies that help me very much to reach my objectives. This allies are Ooze and Prismatic Energy. Here I show you a composition of a success battle: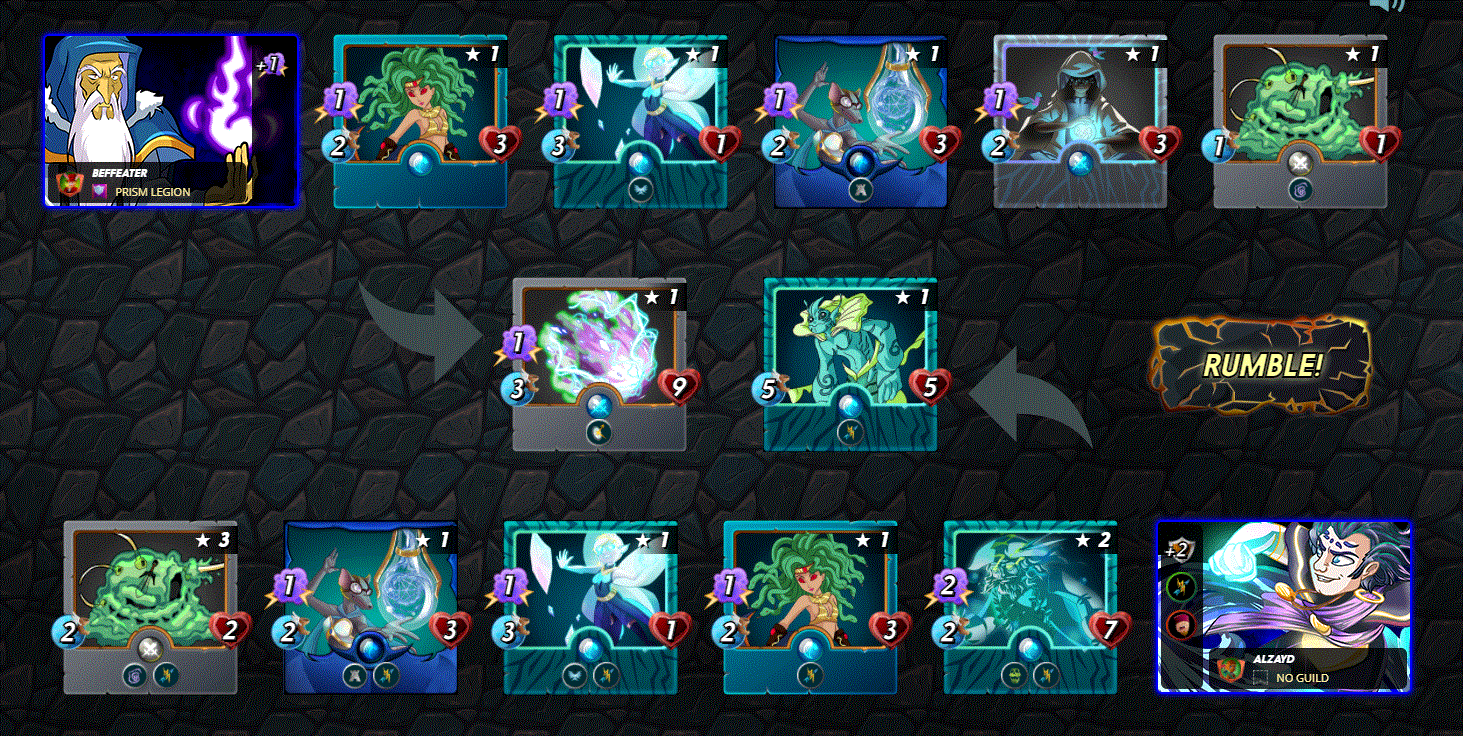 https://splinterlands.com?p=battle&id=sl_cf005e38d3f33228ecee7ae051ba885a&ref=beffeater
As you can see in the battle, Prismatic reflects the magic damage and my Ooze balances opponent's giving me the lead to victory.
I have rented Ooze for 0,50 DEC per day and Prismatic for 2,5 Dec per day.
Since I play this composition I have jumped from 400 ranked points to 1447 winnin up to 3 DEC per win (my rental fee for one day). Total earnings per day up to 100 DEC.
I hope I have helped u to keep pushing in ranked.
My next objectives are to rent / buy the cheapest power I can. Do u have some suggestions? Please comment!
---
---