My 2022 Splinterlands balance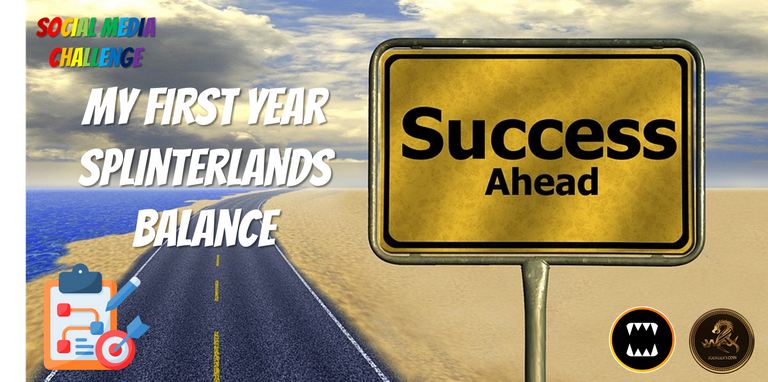 One of my best Twitter accounts is Splinterlands. It keeps me informed about all the important news in the ecosystem and #Hive posting events like a weekly challenge. In my opinion, those challenges are an incredible way of increasing the pride of being part of this community, as every player shares his/her game experience with others, allowing others to learn about everyone's successes and mistakes. For this one, I would like to share my first whole year's balance, especially why and when I decided to invest money, how I've managed to earn rewards and my goals for 2023. Hope you like it!
2022 - the year I decided to invest in Splinterlands
I joined Splinterlands in September 2021 without knowing anything about #play2earn and much less about #hive. I focused, in the beginning, to do my quests and try to go get those rewards without putting money in (which came with all the mental constraints from other free-to-play mobile games. The more I discovered the game, the more I wanted to jump in. Splinterlands has the flavor of my beloved 90's Magic the Gathering, loving deckbuilding games with such a great community behind them. As I've said in other posts, it is sustained by the web3 blockchain: #hive. Transactions are fast, fuel is cheap and a recharging time and content creation can guarantee an extra income while you meet fantastic people worldwide.
One year has passed and a lot has changed in Splinterlands. Chaos Legion release, the end of SPS airdrop, new reward system, Riftwatchers release, node licenses launching and the end of tranche 1, Runi, Splinterfest + Lux Vega, other assets market, lands ... Tons of opportunities to jump in and I had to manage a mid-budget. These are the opportunities I've taken during 2022: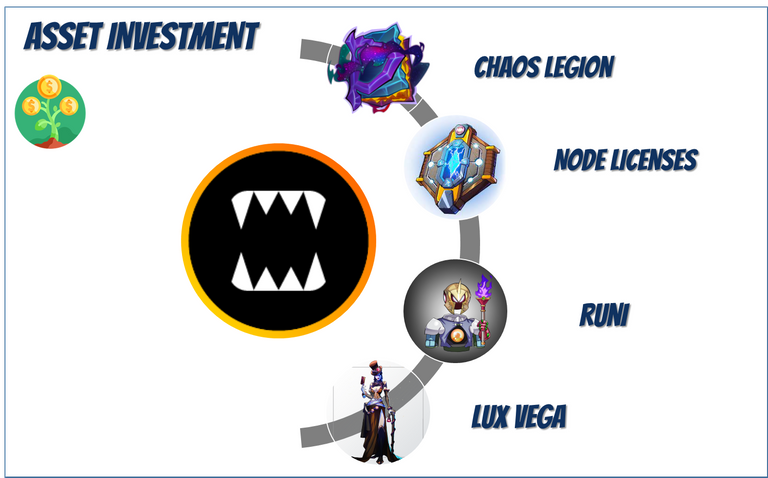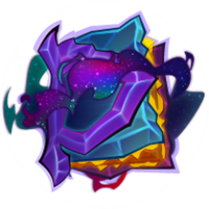 Untamed was ruling by the beginning of 2021 and a new edition was ready to launch: Chaos Legion (a little spoiler of my plans - I want the title the Legionnaire and this will be my beloved Splinterlands title as Chaos Legion granted me the opportunity of taking Splinterlands serious). Initial packs would be sold for 4$ and a Voucher (what the hell a Voucher was!) and there would be airdrops for every 1M pack sold. I did not jump in at first (losing world's famous Dr. Blight, Uriel, and Baakjira), but with the first 3M sold at lightspeed, I told myself I would receive every single airdrop. Gold Foil Lira came to my collection as my very first Legendary card and 4 RF Jaceks. Lost Grandmaster Rathe for 5 packs.
Today's market is overflooded by Chaos Legions Packs. What can be bought by 4k DEC is sold in the secondary market for 1.5K. Cards have gone down and down because of excess of offer vs demand. I have not flipped any single pack (maybe it has been my mistake), but related to Chaos Legion I want to hold an entire Diamond set one day and every single pack will help me.
From the 645 packs bought (will acquire 100 more to get the promo card and all guaranteed airdrops) I've opened half as long as I get potions as rewards. I add all the cards to my collection and directly rent them thanks to the wonderful service of @splinterrents and @grosh (wrote a post about them and celebrated a interview with all the information you need to run the service). These cards added with the service have added me an interesting 70k DEC that allows me to play Champion today!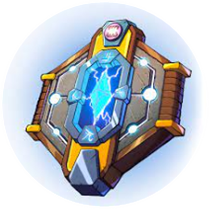 I can promise everyone that with the 2,5k$ that I had invested into Chaos Legion I had reached my limit. I had told myself. Not more investment anymore. But the more I play the game, the more I like how's built and I see how it will be in some years' time. There's a concept that I love above all concepts: passive earnings. By the end of the September tranche 1 of the nodes was reaching its end rewards would begin. I decided to acquire a couple of nodes with an overall investment of 3k$. If I sold them I would get a little less than 2k$. But I've come to Splinterlands to stay for a while and these nodes grant me today 45 SPS and 8 Vouchers for doing nothing. I know one day there will be a Town Hall where the executive team will pull the trigger and decide to stack SPS to get SPS rewards. And this day every single passive earning of SPS will be great. Nodes grant me 1.250 SPS monthly and 240 Vouchers. Not bad in my objective of getting every single SPS that I can.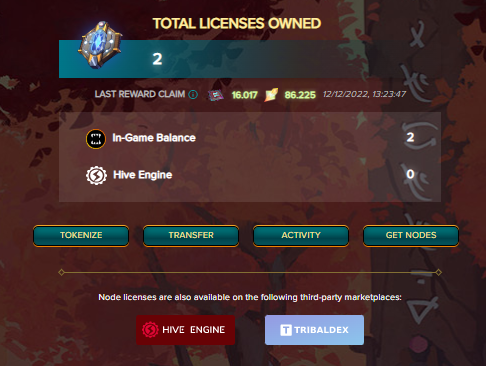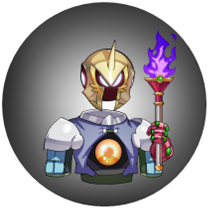 This post is the official presentation of my Runi! When I minted him I got a bit disappointed because I did not like him too much. He was much less than I expected from the promo Runis. As I am writing the post servers are under maintenance and he will be stacked into my game account to play with him. It has been quite a long wait of 2 months coming to its end. I know that Runi will have a strong impact on the game thanks to his Rebirth and Opportunity with True Strike. Also will be the master of the reverse speed. Since the very first moment of this project, I decided to go in. This Runi will be great. He will help me to play champion regularly and earn me tons of SPS. And will be one of my digital brands when talking about Splinterlands. Got offers of 0,4 ETH (doubling its costs), but again, didn't sell. And finally assigned to my collection!!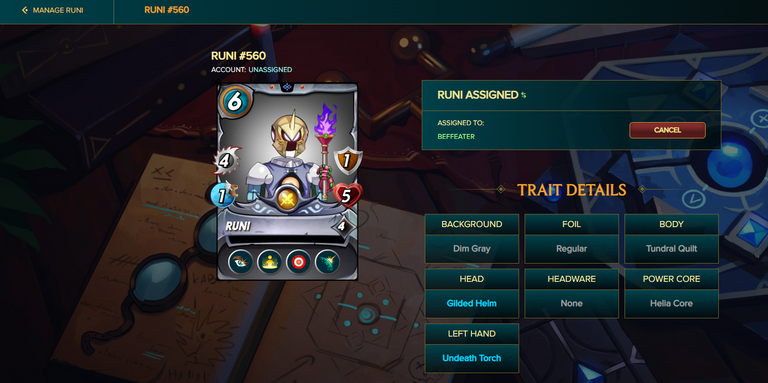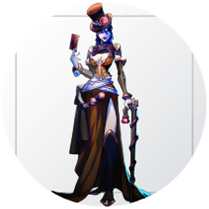 Lux has changed everything. When speaking about the modern format we are entering a kinda Lux meta, where she can change the whole dynamics of a summoner just with her buffs. In my opinion, she gives 2 of the most important buffs in the game (+1 Speed - striking first always is the first step to victory, and +1 Armor - in most battles and even lower mana, this +1 Armor often offers +1 hit resistance and if ur units get more speed it can be turned into 2 or 3). I wrote a [post](
https://peakd.com/hive-13323/@beffeater/lux-vega-changes-everything
) about how I liked playing her and my first impressions, but I did not expect to take that much profit of her since the very first day I picked her. Last season I managed to get the champion for the first time by playing Lux 70% of the games.
EARNINGS OBTAINED IN 2022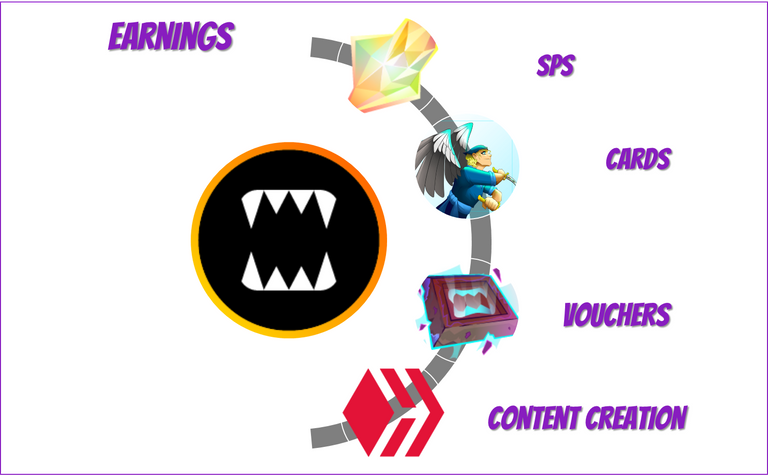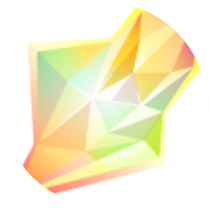 It has been a whole year of "work". Although SPS is dropping its value and today is worth 0.032$, it is the governance token of splinterlands, and one day the demand for this token will hugely increase as it will have to be staked to earn rewards. First I could generate SPS through Airdrop and mostly thanks to my Chaos Legion Packs. Then came the change of DEC into SPS rewards, tournaments, and finally brawls. Added to my 1.200 monthly nodes. Overall I've managed to stack 12.500 SPS. Will work hard to increase this amount day by day.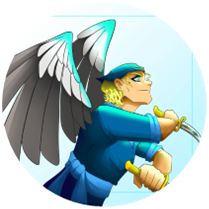 I love getting cards from rewards. There are so few games that allow you to earn NFT'sand sell directly every day from the quests performed. Although some cards are very low in price today, this is not related to their value. Pelacor Bandit, Pelacor Conjurer, Uraeus, Djinn Renova, ... These cards are fantastic and one day won't be printed again. With the actual prices, I only see opportunities for acquiring more of these assets. At the same time, I've been opening half my packs bought. Overall I've made 1.050$ (I don't include Lux in this sum)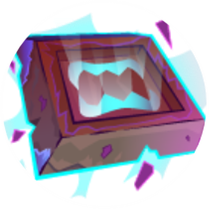 Although vouchers are decreasing their value I am sure that devs will find their place in the ecosystem. I am generating 8 Vouchers per day and I know one day will take their role. Also, I've spent lots of them with nodes and Lux. So I am not worried about their current value. Also, stacked SPS allows the generation of GLX airdrop. These two tokens show that Splinterlands will become a great P2E ecosystem.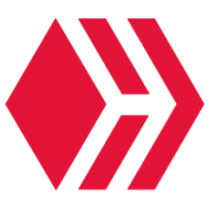 Finally but not less importantly I've accumulated some interesting earnings thanks to content creation in the
#Hive
ecosystem. I've managed to generate 500 Hive Power! I would never have imagined I could generate such a quantity when I began blogging. Also, I've enrolled in the
#THGaming
guild (Threshold-Guardian-Gaming is a Play-to-earn Guild obsessed with NFT Gaming ecosystems across multiple Blockchains). There I've known its leader
@jim-crypto
and I am a curator of its token and also a proud member of its main guild THGaming Brawlers which we are in tier 3 and generating around 50 SPS per battle and over 2k merits!. I recommend everyone post their
#play2earn
experience with our tag for token curation! Finally in the picture below I present my global numbers: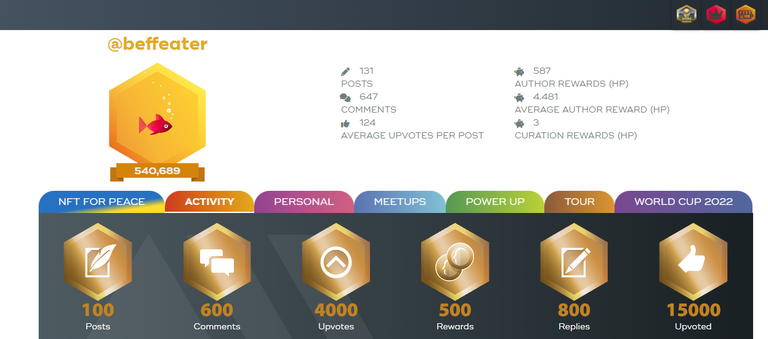 ASSET SUMMARY
All these assets can be presented in the following table: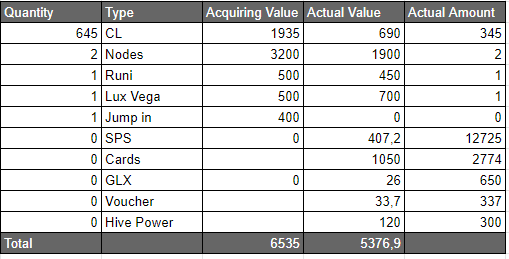 Although someone could say that I am 1,2K down from my investment, and considering the actual Bear Market, I only see hope in my work. I know the final numbers of 2023 will shine much more! And all above this, there's the most special intangible: I've managed a way of sustainable renting that allows me to play champion, and tomorrow will be my first champion focus quest with at least 35 Champion chests pending to open. Wish me luck!

The only thing that I regret is that land has been a little bit a part from my objectives, but I am happy with how I've managed my budget!
Hive - Splinterlands is a great ecosystem to grow in the Crypto world, we are in the best community and we play a game with a solid project and a great future. The only thing we've got to do is believe in the project and fight hard in the arena! Thanks for reading and feel free to share your thoughts. Happy weekend splinters!
In case you are new to this wonderful game here, I leave you my referral
THE END
---
If you would like to join @THGaming and explore the #metaverse with us our Social Media links are here:
Official THGaming Social Media Links:
🔸 Twitter
🔹 Discord
🔸 Linktree - All Social Media Links

---
Threshold.Guardian.Gaming (@Threshold_GG)
We are a #PlayToEarn Gaming Guild 🏆🎮
#Crypto #NFT #Gaming #AxieInfinity #Splinterlands
---
---