Next steps considering SPS and DEC prices
Hello everyone!👻👻👻
As prices continue falling I am gathering information to decide my next steps in this game. Considering my average price of entry in DEC (0.011 $) it has gone down almost 50% 🥶 😱🥶 😱. On the roundabouts, I have generated almost 600 SPS in this period and got more than 100 NFT's - cards that I hope one day rise their value. And most of all discovered a great community 🤙🏽 inside a hugely competitive game 🤛🏽.
So, what now? Let's analyze the prices first of #Splinterlands main tokens #SPS and #DEC. And trying to gather the information 🕵🏽‍♀️I have found a YouTuber that I recommend everyone to follow. His name is Drini and he is doing a great job creating content with technical analysis of all kinds of gaming cryptos.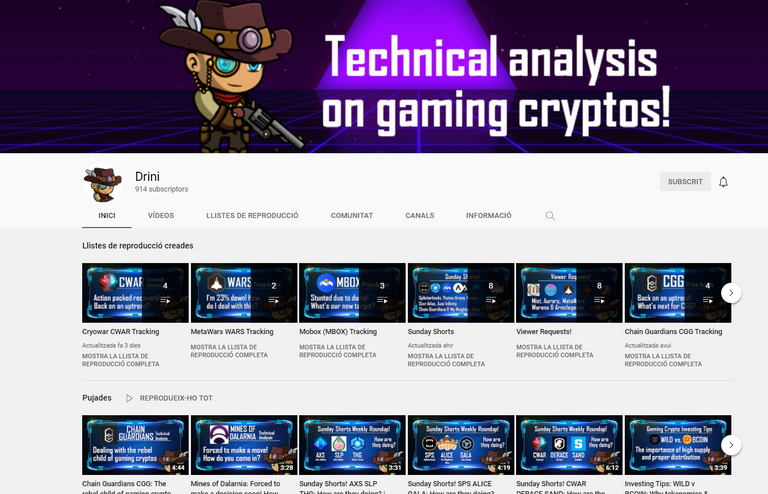 Drini's channel
SPS price
A week ago, Drini posted this technical analysis of SPS: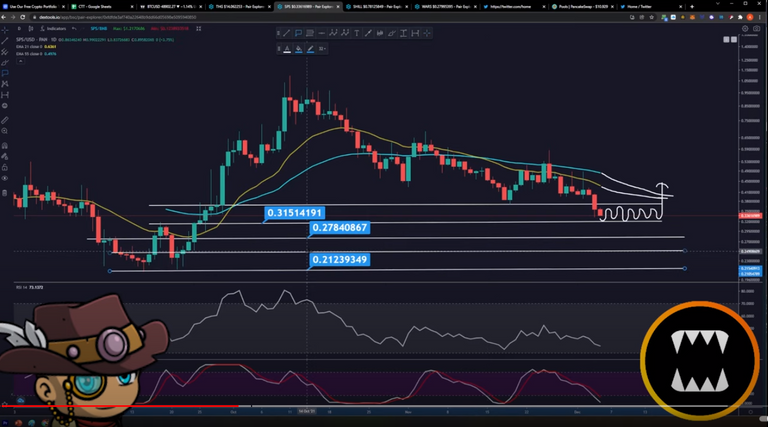 SPS had broken first support and was leading towards 0.3151$, then broke 0,278$ and considering the actual price it may touch 0.212$ which is the lowest price.
Action plan: 🧐 I am only acquiring SPS from the airdrop and I don't plan to sell until it ends, as I believe in the evolution of the game following splinterlands white paper: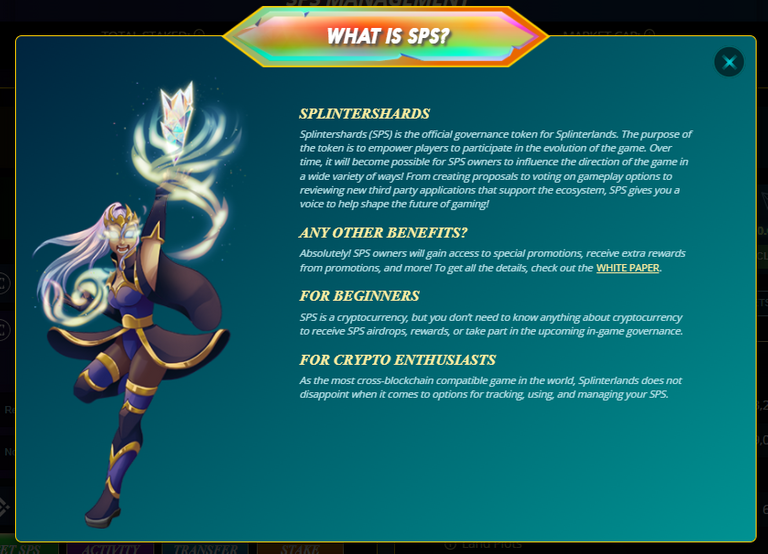 White paper
DEC price
This part has more interest in my opinion. As you will see in the graphics, DEC actual price has approached a great zone of accumulation (0.00578$), breaking previously both supports in 0.008 and 0.007: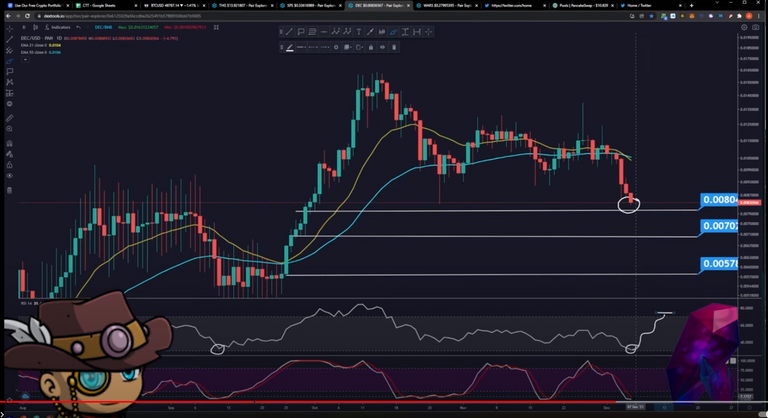 **Action plan: ** 🧐 So maybe it's time to acquire some DEC now? I will follow this price and maybe enter with 100-200 more dollars and go shopping acquiring some interesting chaos legions that I find. (what are your stats? please comment!)
As always, this post only offers personal thoughts about my next steps. This is not financial advice. Everyone has to take her/his own decisions. And only invest money that you can afford to lose.
So, the market has turned very interesting. Let's see what happens. I thank them very much for Drini's work, I hope with my post I help him to hit 1K followers!! (please, leave me in the comments if you consider his content as interesting as I do).>
Thanks for reading!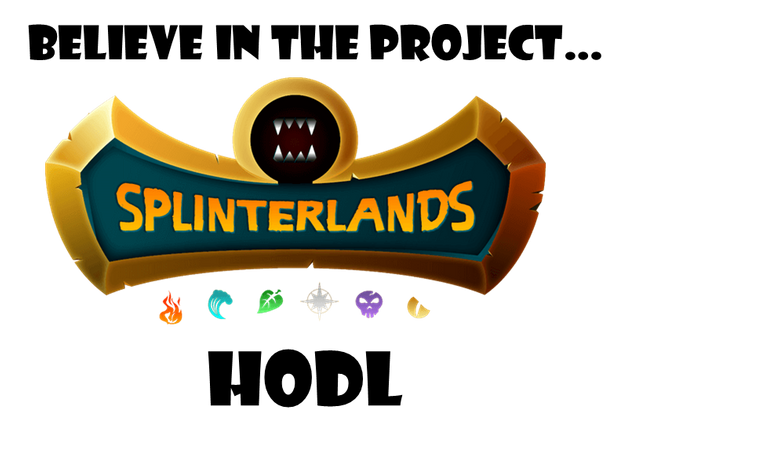 ---
---