To be or not to be - Few hours to open Chaos Legion sale

Hello everyone!!! 👻👻👻
The D-Day has come! I have been reading a lot and I am happy to share my strategy. I will go by parts as Jack the Ripper would do.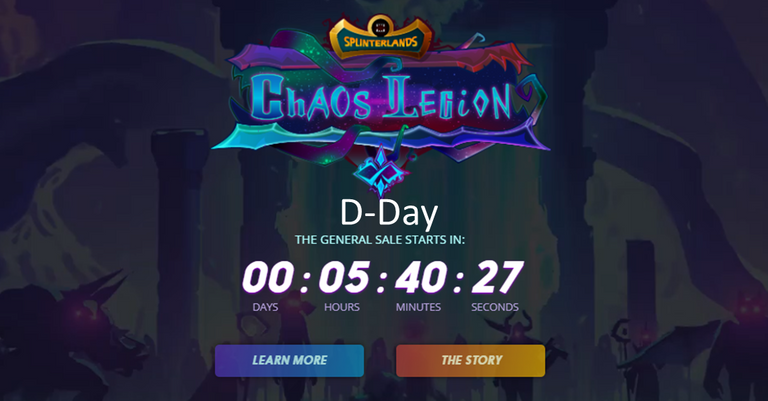 This post will be formed by 3 parts. First of all I will expose how I've understood what advantages can I take from the 11 airdrops left, then I will plan my inversion in the next 12 months and finally conclusions and some roundabouts of my decisions
Understanding the airdrop process
First of all I would like to give a great #shoutout to @infidel1258 and his amazing 13 minutes video explaining airdrops.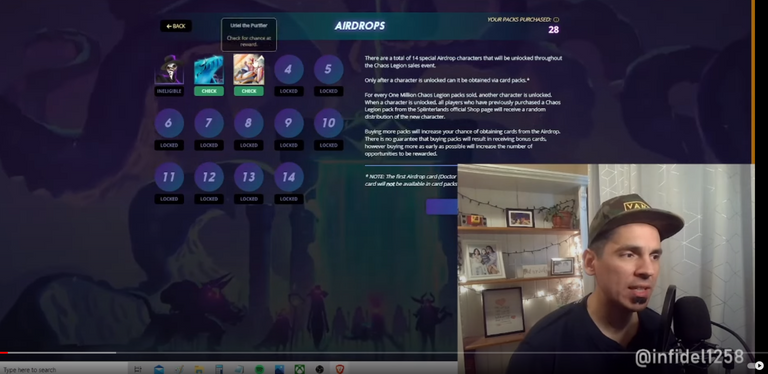 Airdrop process brilliantly explained
Resuming it for you:
Any single pack bought previously to an airdrop is eligible for the next ones to follow
The chance of airdrop is just for purchasing the pack (not necessary to open)
Each airdrop has a guaranteed number of packs purchased (350 CL packs for airdrops 4 and 5 already revealed
The expectation required number of packs held will be greater for the next airdrops
Don't open packs till the end of the airdrop to get the chance to receive all the cards revealed
Remember that the packs generate SPS which will be very relevant in 2022
I truly recommend subscribing to @infidel1258 channel because he offers amazing content to the community
Chaos Legion packs strategy
My second great #shoutout is to @jim-crypto with his fantastic post about Chaos Legion public sale strategy. Resuming it for you, buy all packs you can and keep them (don't open), and take profit to the market dip with "cheap cards"
Conclusions and possible risks
All this strategy is about 1.400$ inversion. That's too much money (it's money that I can afford to lose). I will also have to add more inversion to take profit of the liquidity of cards and extra packs for the next airdrops to come (let's hope they don't increase much more the number to get guaranteed airdrops!
This HUGE inversion is based on how I like playing #Splinterlands and the great community of players that is behind the game. I love #Hive based games, making difficult financial moves (transactions, token swapping, price evolutions, ... ) easy to understand
As always, this post only offers personal thoughts about my next steps. This is not financial advice. Everyone has to take her/his own decisions. And only invest money that you can afford to lose.
I shared some thoughts that might interest you in my previous post
@michealb @chrono.spt @rentmoney @natepowers @sanjeev021 @mistakili wish me all the luck!
If you are new to Splinterlands, here is my referral link with an introduction guide


---
---