Expand the passive earnings by renting unused cards in Splinterlands
What an amazing innovative feature of renting cards in Splinterlands! Beginners can rent cards in order to get the Collection Power to enter bigger leagues and bigger players can lease their cards for getting extra Dark Energy Crystals (DEC) out of those. This is a win-win situation and for sure renting is fueling and animating the entire Splinterlands economy by giving everyone a chance to battle and earn daily with a low entry point rather than a big investment. At first, I wanted to ensure that my Collection Power is on a level that allows me to enter Diamon or even Champion Leagues. Once I achieved this and started to get Legendary, Epic and Gold Foils as Rewards it is a good moment to extend my strategy in the game and rent my unused cards through the automated Peakmonsters Rentals.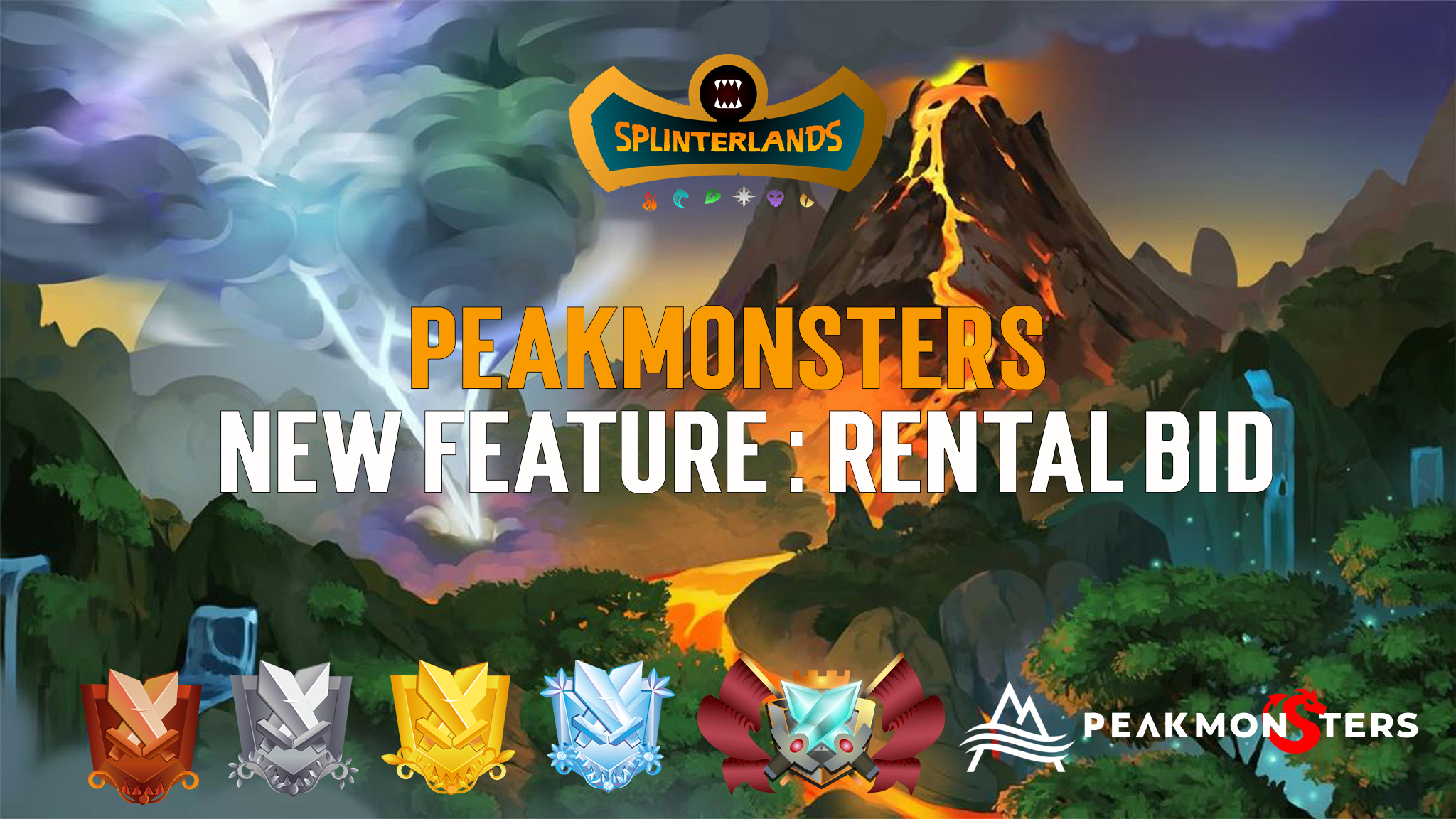 First, you need to Navigate to Peakmonsters site and browse your collection to identify the cards that you want to rent out.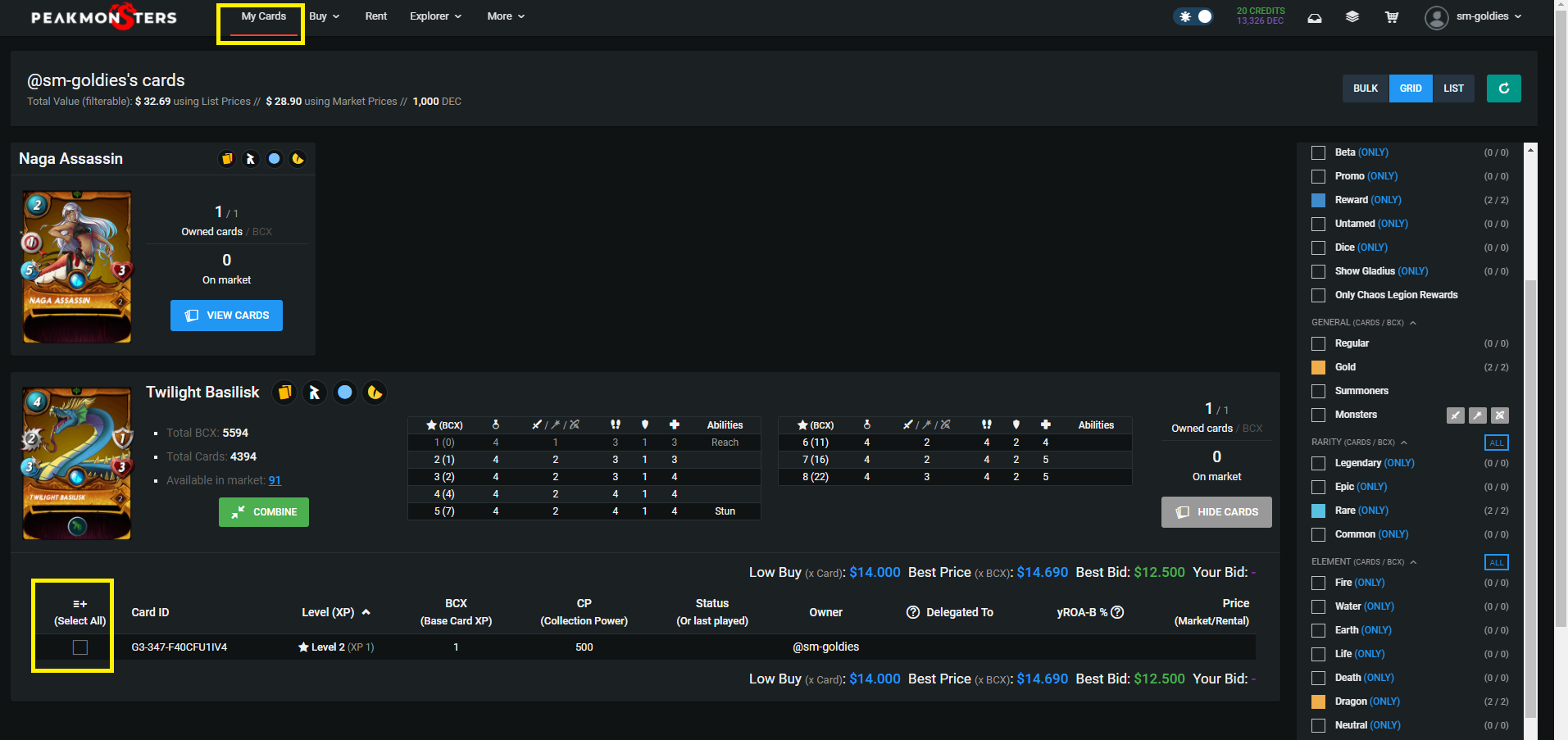 Once you identify the card that you want to rent out you need to select it and move on with identifying and choosing the best renting option. You need to go to Setup Rent Fees page where multiple options will be displayed at once.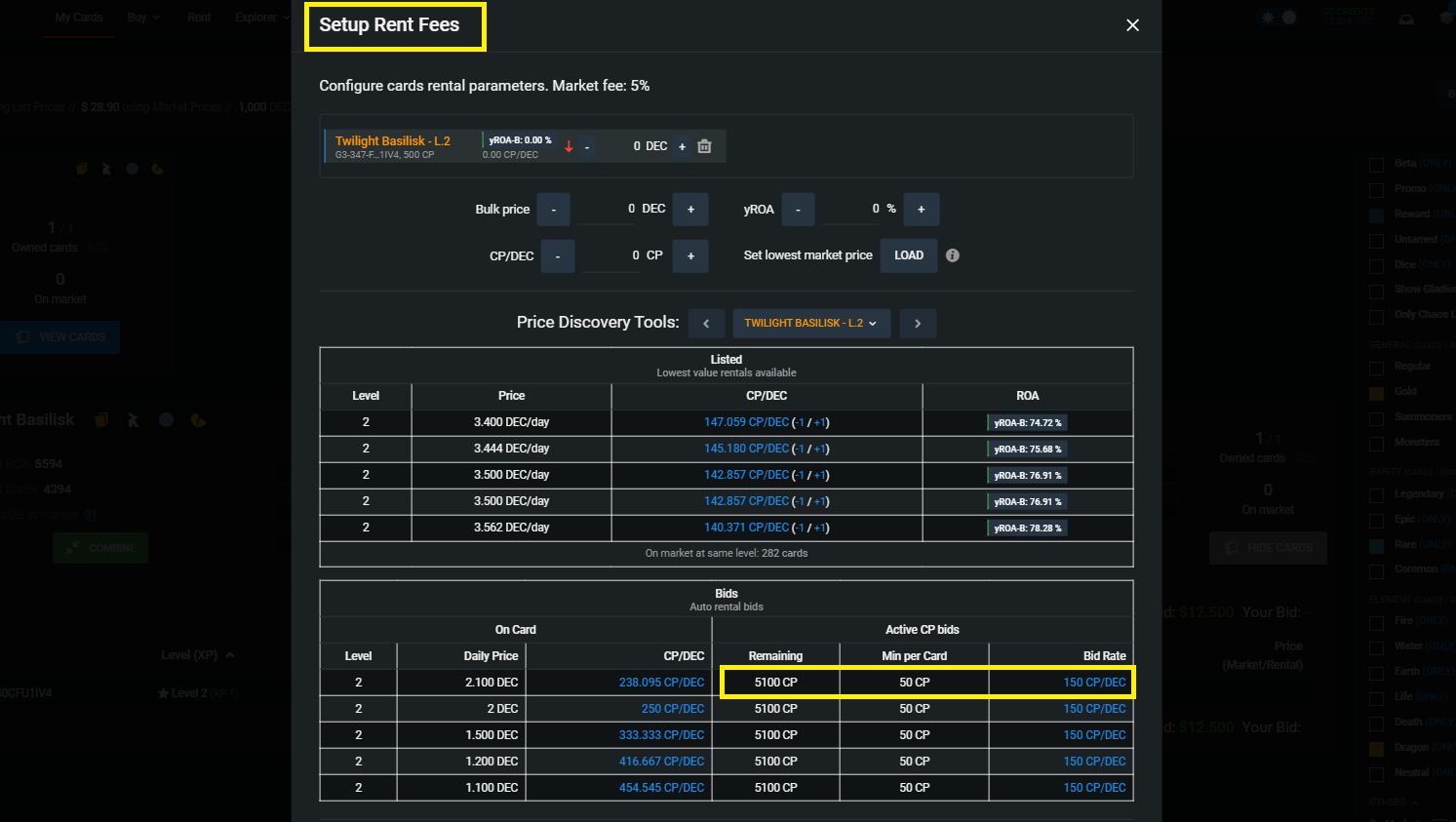 We can see the Renting Market with both the Listed and Bid views that allow us to see the gap in between and if it is convenient to get one or the other. As a renter, we are interested mostly in the Bid offerings. Here we can see and compare the earnings if we would rent by Card or by Collection Power. Usually, the Collection Power Bid gives better returns, but nevertheless, we need to pay attention to both offerings and choose the one that will bring us more DEC earnings per day. For the current example choosing to lease the Card has a Bid of 238.095 CP/DEC or 2.1 DEC per day, while choosing to lease for Collection Power has a Bid of 150 CP/DEC or 3.333 DEC per day. Thus the obvious option is to lease for CP, which should give a Yearly Return of 73.26%.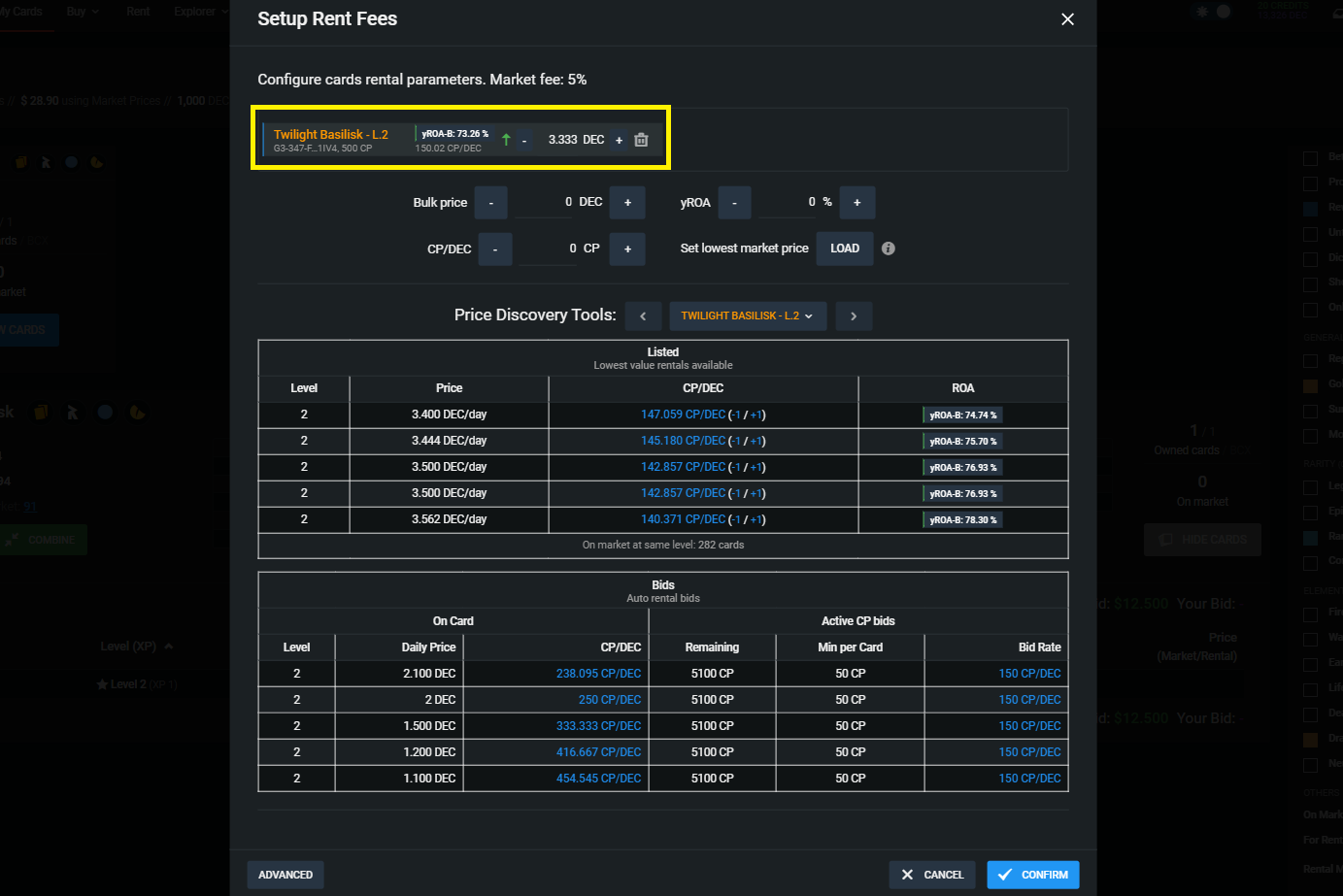 Next is to hit the Confirm button and sign the transaction. Once complete you will start earning right away daily DEC from your lease.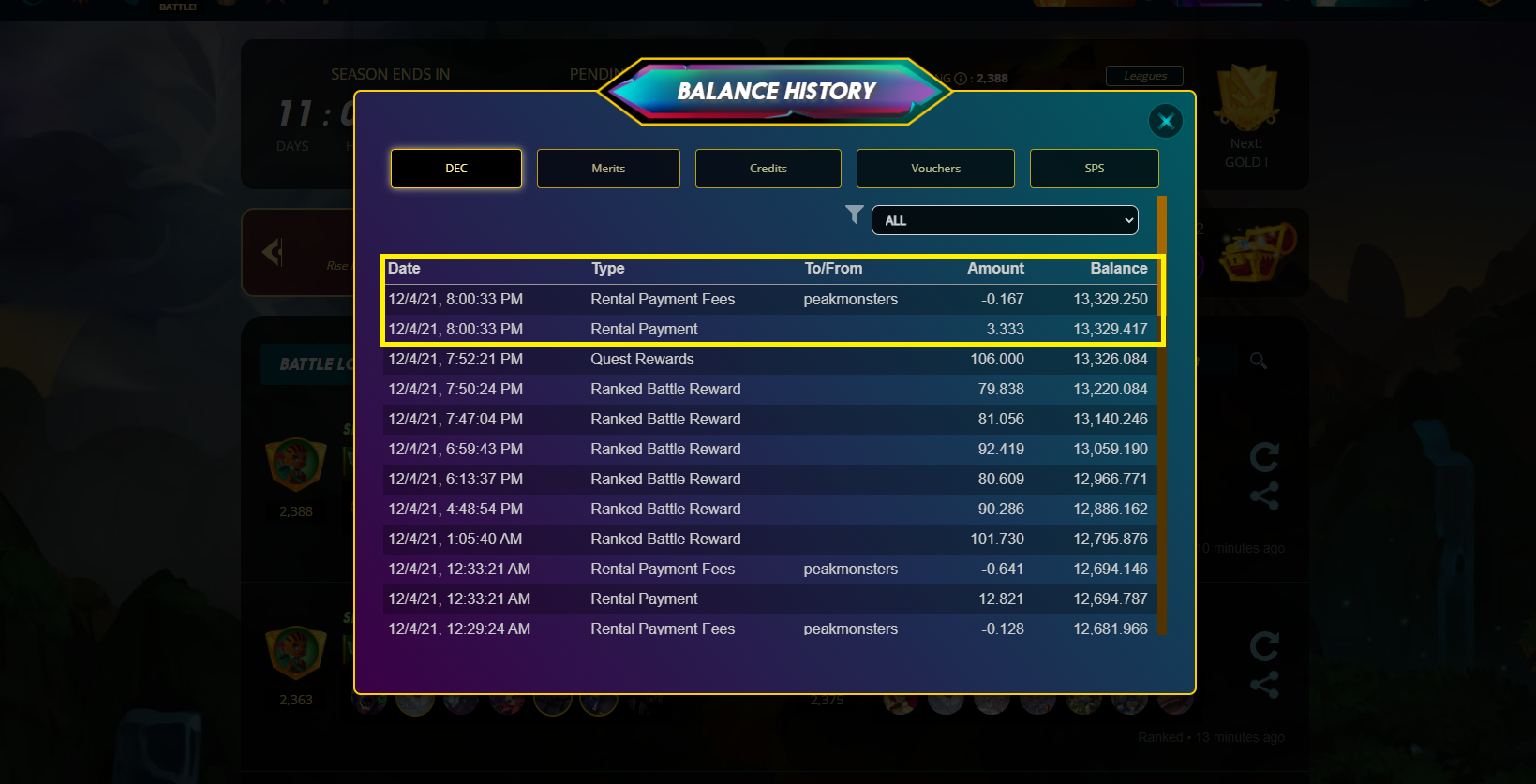 Kindly notice that there is a market fee of 5% for the leased cards, but considering the automatic system and increased yields for Collection Power that is well worth it. And the best of it is that you will still be earning SPS from you cards as they keep the ownership. Simply a great feature that any player with unused cards should use in the Splinterlands!
Posted Using LeoFinance Beta
---
---