Hive Interfaces should include exchange links for TribalDex and BeeSwap
Hive Interfaces are the portal of the user in the Hive metaverse and all the apps, tools, and blockchain games from here. And while all they contain basic posting and wallet information, I think there is something more that is a MUST in today's crypto economy - EXCHANGES. For example, I found a dedicated Exchanges page on PeakD, but to my surprise, there was no information or links towards the current DeFi solutions and trading applications like TribalDex or BeeSwap. And there could be many others like LeoDex even if that allows trading on Hive-Engine market with lower liquidity compared with the LPs.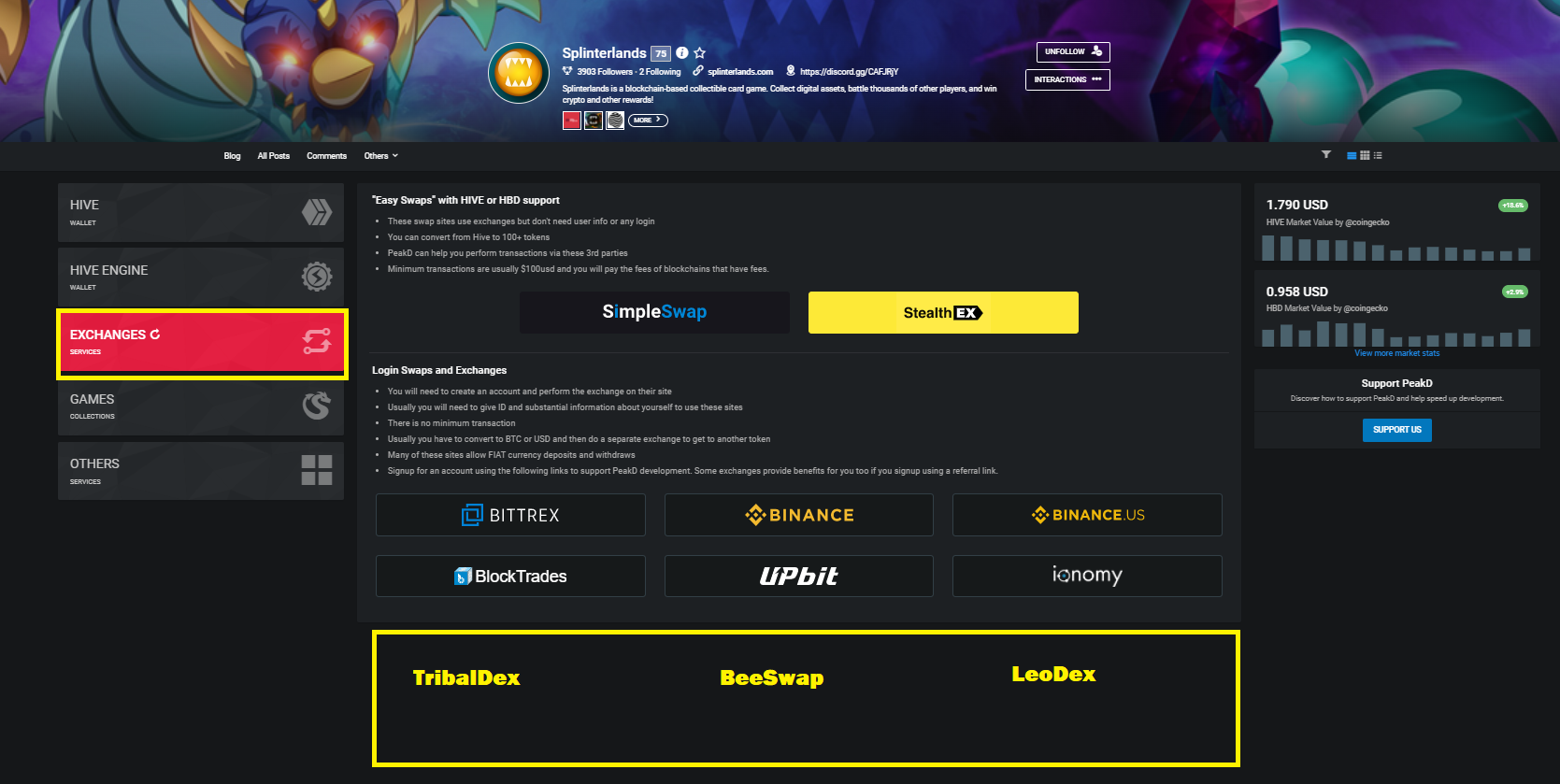 This would be a nice addition to any Hive Interface in order to allow users (and even those that just begin their journey on Hive blockchain) to discover easily the right exchanges to use around. The Liquidity Pools are offering the best exchange rates due to the abundance of Liquidity, so why let the users get to a market where that is missing and they get awfully prices and trades...? Such simple touch would make more users use the LP Exchanges on Hive in the right way and even incentivize them to be participants in them.
The LPs are the way of moving forward on Hive with a real DeFi model and this should extend in some older exchanges which are not using them and as well in some interfaces that could add links to orientate the users in the right direction. That is my proposal and suggestion to bring some more value to the current interfaces and exchanges. And to close this posting just have a question for all of you.
Are you exchanging using TribalDex or Hive-Engine markets?
I am using solely BeeSwap and Tribal for established LPs and only the traditional Hive-Engine markets in case there are no LPs established yet.
Posted Using LeoFinance Beta
---
---