Hive Progress Report on 19-September-2021
Hive blockchain is the place to be as you can earn from multiple layers of communities. One thing that I have learned since I am in crypto back in 2017 is that if you really want to thrive in an ecosystem you need to keep in touch with what is developed, to be an early adopter and user of new features and you can earn more and get in at better prices. The past week revealed new opportunities while I am consolidating my positions with all my HIVE assets. The projects I have chosen to get more involved in are doing well and continue to develop new things so it gives me confidence that now is the time to build for the future.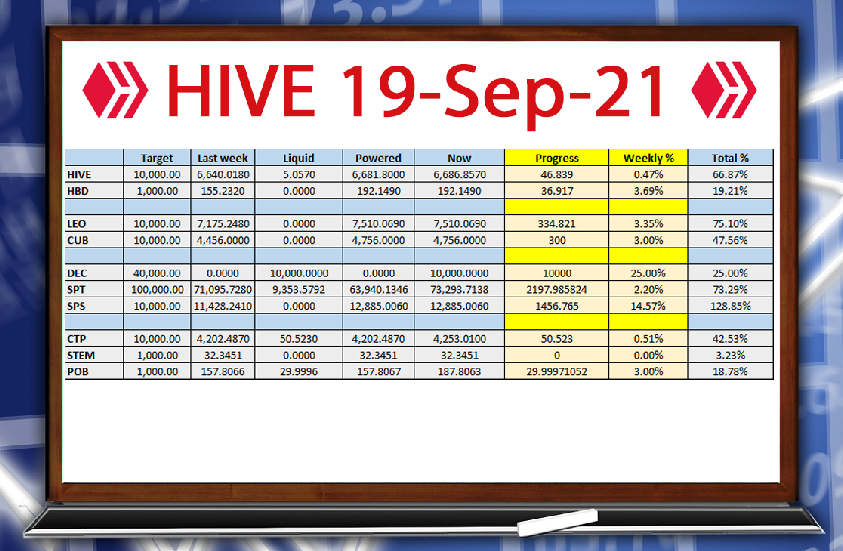 HIVE & HBD
Content creation is the central point of Hive blockchain and I am trying to keep up the pace with it and produce at least one post a day. Still, as I was away for the weekend in a remote location without any phone signal I had a hiccup in that regard, but maybe today I will make two posts to compensate if I have the inspiration for that. Nevertheless, the rewards kept coming from my posts and I ended gaining 46 HIVE and 36 HBD which are making up for $68.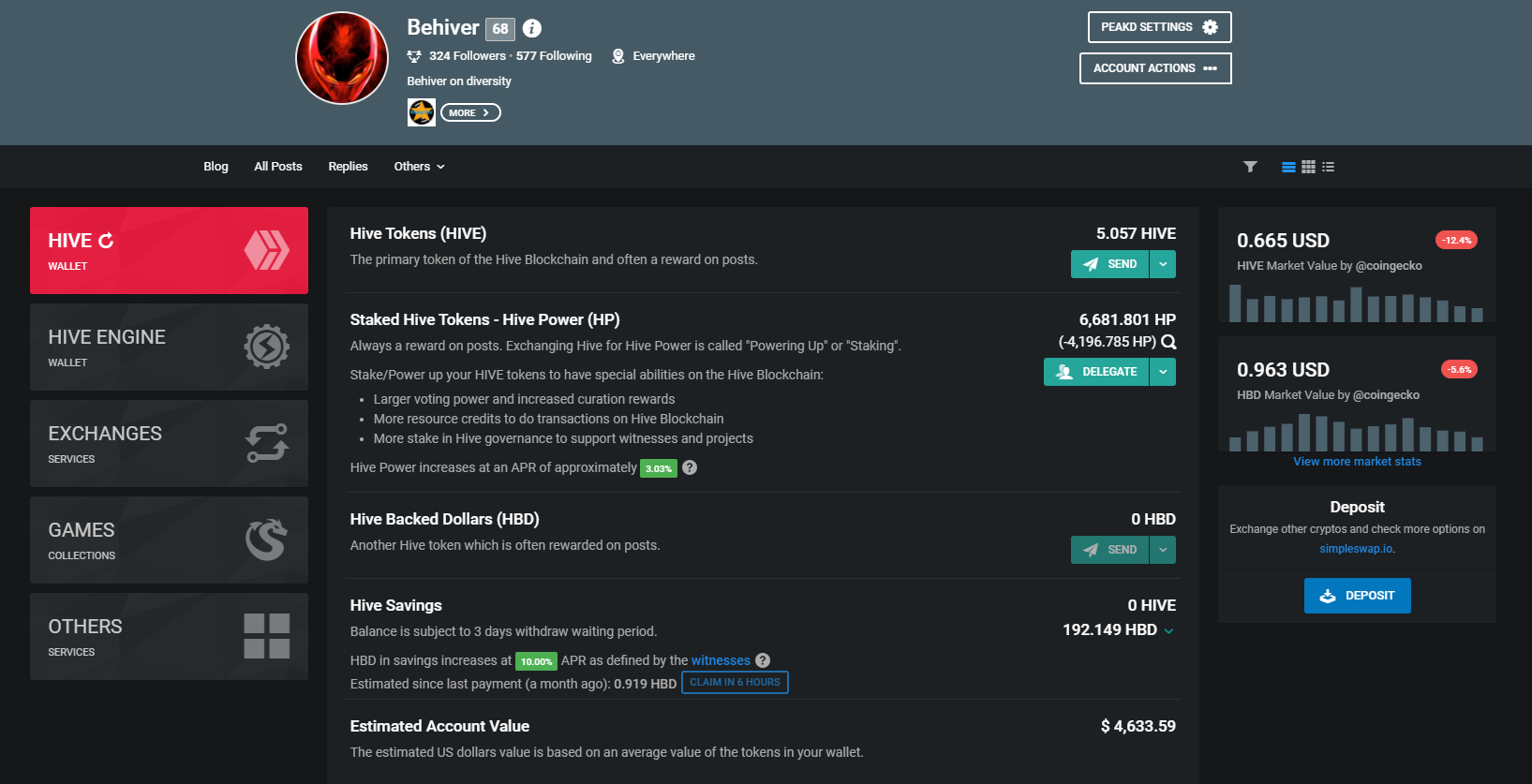 LEO & CUB
A rather good week on CUB and LEO after last week's gift which put me with 1,000 CUB back but I hope I will shortly go over the amount previously gathered. LEO continues to provide a steady income from my posts exclusively on LEO Finance along with curation, bounties, and mining rewards. I think I touch all the revenue streams from this ecosystem and it helps me strengthen my position in the community. Focusing on the LEO Finance community and relevant posts I succeeded to earn 334 LEO and 300 CUB totaling $228 for the week.


DEC & SPS & SPT
Splinterlands is my strongest earner and the SPS airdrops keep on giving. The idea to airdrop the tokens over 365 days was simply genius and it holds the price and the value for the governance cryptocurrency. As usual my DEC I am selling, the SPS I am staking and the SPT I am delegating for early rewards, but also use some when Splinterlands NFTs are on the market at decent prices. For the week I have succeeded to gather 1456 SPS, 2197 SPT, and around 10000 DEC which brought me $429.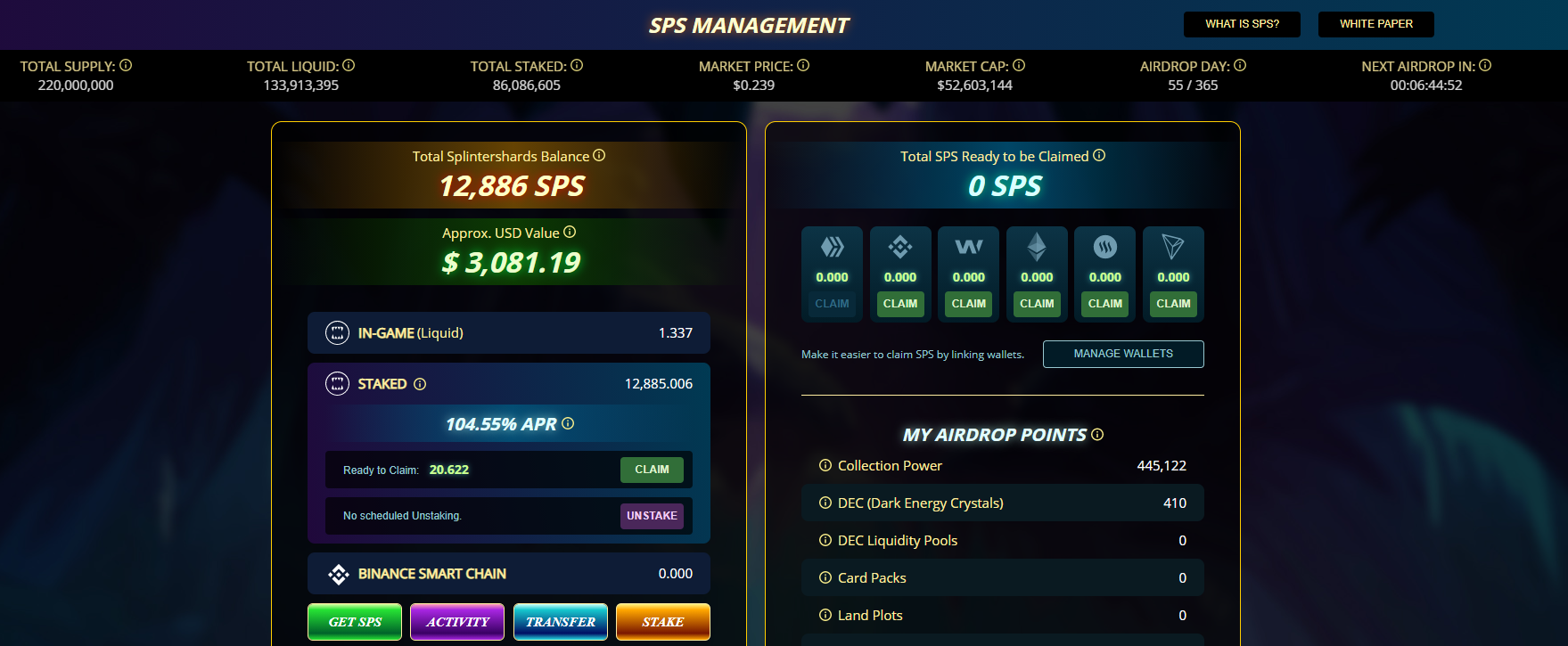 CTP, POB, STEM & Other HIVE second layer tokens
While I keep gathering other second-layer tokens the things probably will move slower in regards to earning passive income from them. Why? Because I don't have time to do also manual curation from these ones and it is hard for me to keep such revenue streams alive. I used to delegate my tokens to @amd008 but his project just stopped as he doesn't have the time to lead it. So, I will need to look for some alternative to this and one that I am thinking of is to be a Liquidity Provider if also Rewards are given for these tokens. This I will need to research in the coming week, but for the past week, I have earned 50 CTP, 30 POB, and no other significant other tokens. Still, these are valued at around $7.


Even if the crypto market seems to be in a bearish downtrend, the total gains for the week went up to $733 or $104 per day which is quite good in the current conditions. Still, the days when I was at $200 per day are still to come back and that's my ultimate goal on the Hive-based portfolio. I need to look closer at some of the projects, do some additional research, and tap into some new passive revenue streams. Because in the end, these are the most lucrative ones considering the multitude of projects and that we are limited by time.
Posted Using LeoFinance Beta
---
---