Splinterlands - Building during the bear market with a $0.10 SPS price target in mind
The bear market is hitting us hard from everywhere and if you don't hold any stablecoins to still provide some positive revenues probably your portfolio is in the red quite heavy. But on the other side, such times are best to build and grow the number of assets from the portfolios through different methods. And in Splinterlands an easy way to do that is through staking and getting a decent return - 23.71% APR at the time of writing this post. So instead of keeping our eyes on the market, I think is better to play the game, enjoy the time and grab as many tokens as we can.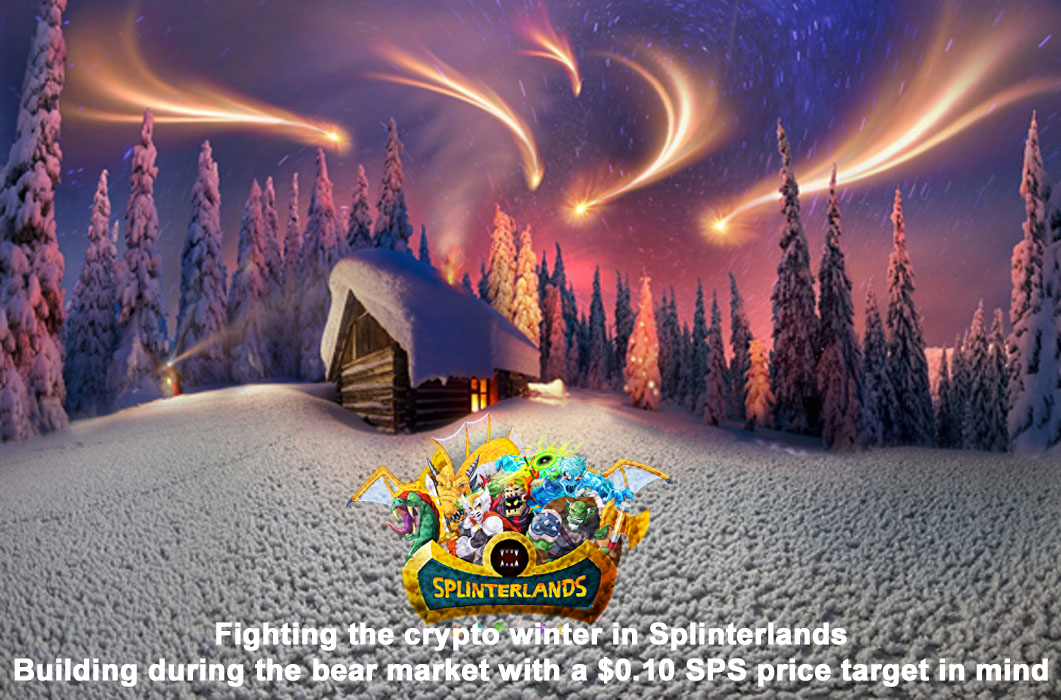 Together with the crypto winter, we are also hammered by the avalanche of SPS tokens from the supply and the significant amount of NFT cards still on the market. It is hard to face the bear market with such tokenomics, but hopefully, we can weather these times and get safe on the other side when the market conditions will improve and when the bulls might turn to town. But until that happens we can only grind and do our best to build and get more tokens.

While looking at the SPS price on the market is hurting at $0.027, I prefer on growing my stash of SPS for better days. With a max supply for SPS of 3 Billion tokens, when the crypto market will get better and in a future bull run, I expect the SPS price to raise up to $0.10, which will give around $300 Million in value for the game. Considering that this is a play2earn blockchain game and the funds are distributed amongst tens of thousands of players, I think that the economy should extend to such a valuation.

With my balance standing at 85,575.035 SPS tokens and an APR of 23.71%, I have a milestone to get first to 100,000 SPS. Considering a monthly APR of around 2% that would mean that I can reach my target in about 11 Months, but I am sure I can make it there faster by being also an active player. Reaching my target will get me well positioned on the market when the game tokenomy and crypto market will turn to better days. Until that happens, I just need to keep on grinding, play and stake and just HODL.
Posted Using LeoFinance Beta
---
---