Splinterlands - January 2022 monthly stats show steady growth
Splinterlands rules the blockchain Metaverse and has lived an exponential growth as never before. Once that happened the things got calmer and the new players' onboarding is on a smoother slope than the abrupt rise and value recognition. I think we are in a user base consolidation stage and as the brand was established now it organically expand. Still, we need a new event to push the user base over the board and that could be in a sustained marketing approach or new features released in the game with more appealing rewards in the game. But one thing is certain for me is that it will come, we just need to be perseverent and wait for it while completing the Daily Quests, Season End and Guilds Battles. Only this way we will be prepared for a new surge in this ecosystem.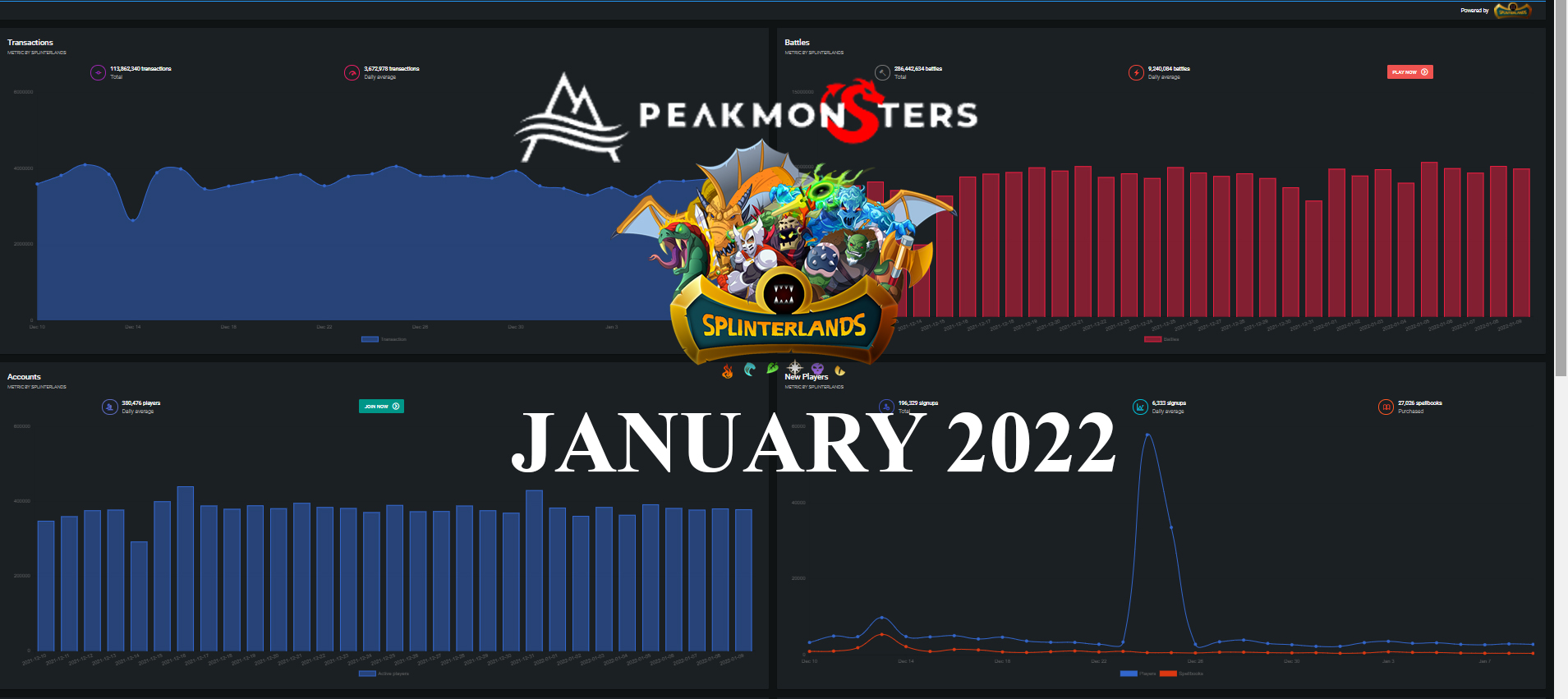 The number of transactions within the Splinterlands in the past month reached 113,862,340 transactions with a daily average of 3,672,978 transactions. This is quite impressive and it shows that the players are quite active doing activities that bring the entire game to life.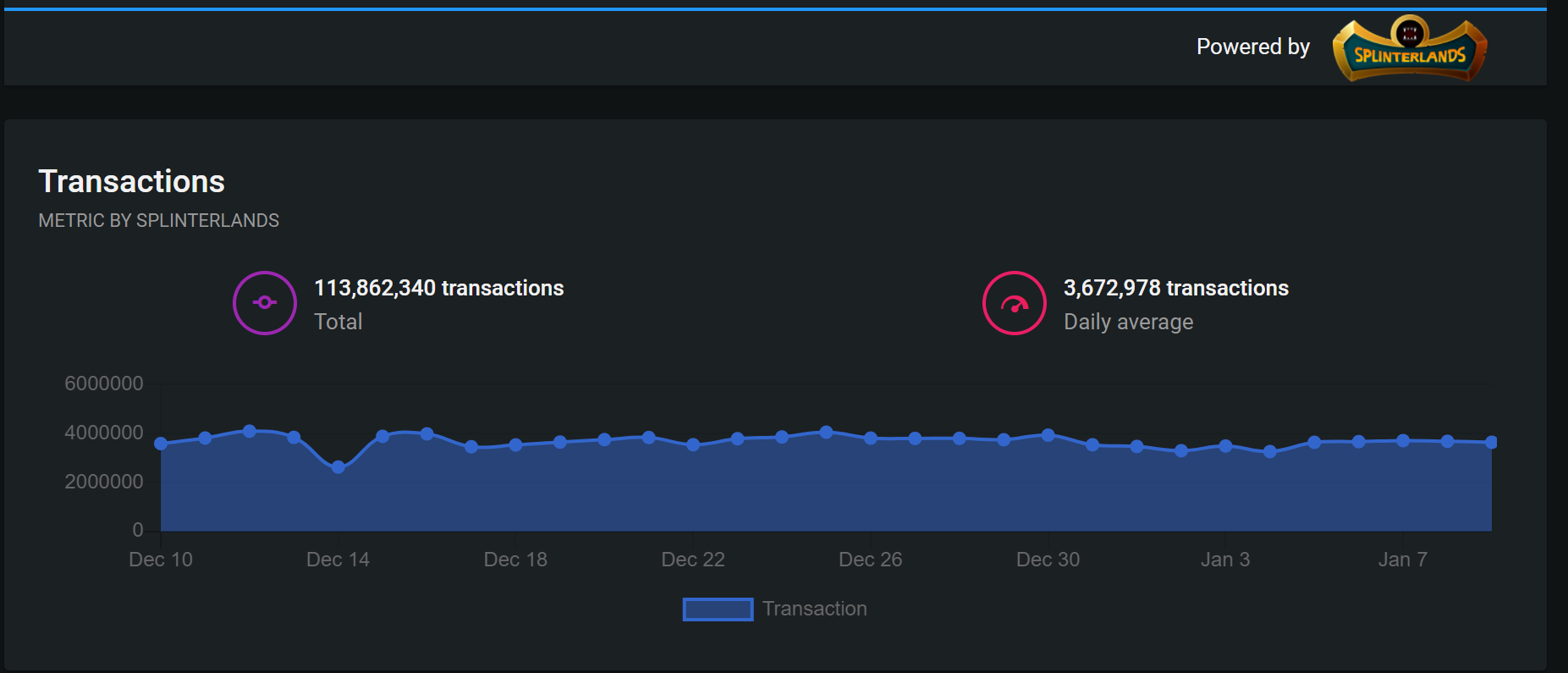 Battles are the prime activity within the Splinterlands and in the past month reached 286,442,634 battles or an average of 9,240,084 daily battles. The battles use cases coming from completing the Daily Quests, battling for the Guilds or simply earning DEC are the ones that currently give dynamics to the entire warriors. And let's not forget the Tournaments which are challenging than ever and they might bring new mechanics with additional features and gameplay.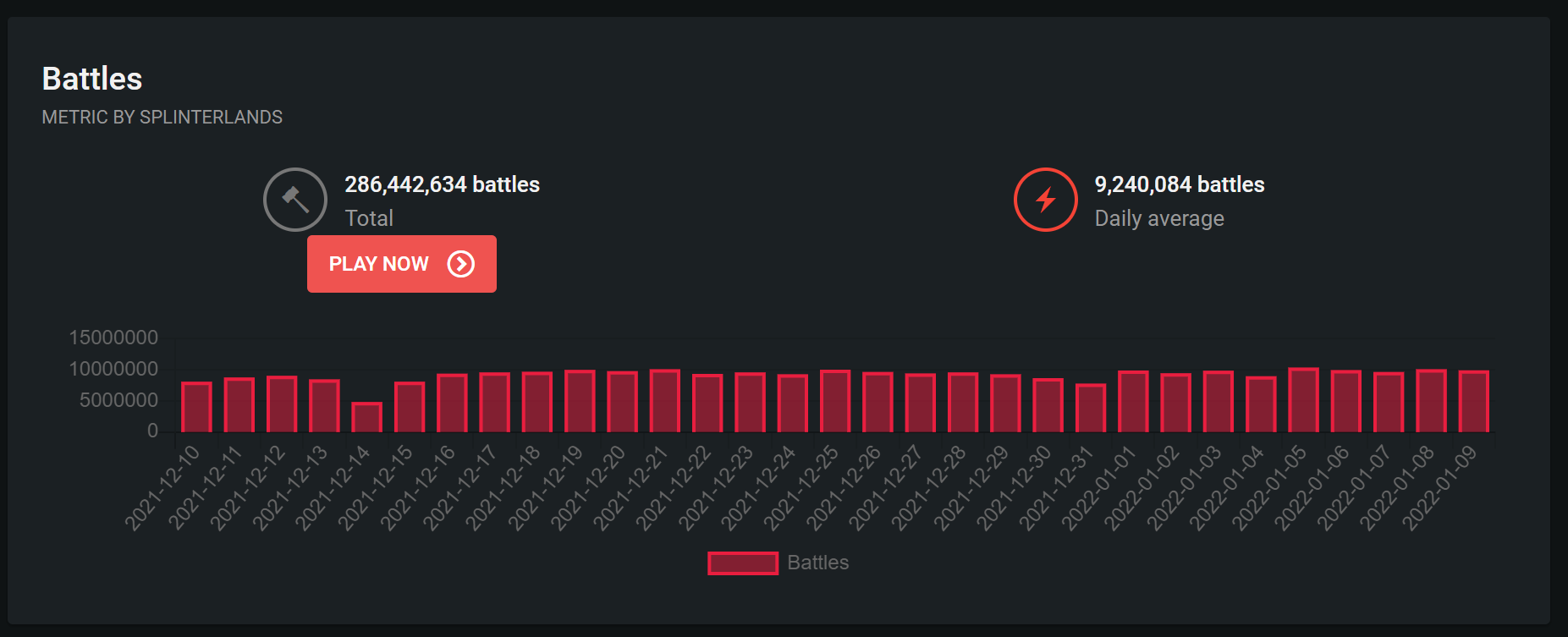 The active players during the month shows if a game is healthy or not and the numbers in this regard prove it right. Splinterlands averages 380,476 daily active players which are hunting for rewards and fame.

The new players are the ones showing if the game continues to grow or not and we are on a steady climbing curve. There was a significant jump of player signups during Christmas, but as those were not translated in Spellbook purchases probably it was an anomaly. The daily Spellbook purchases in the last days are somewhere above 300 per day and I think this needs to be improved.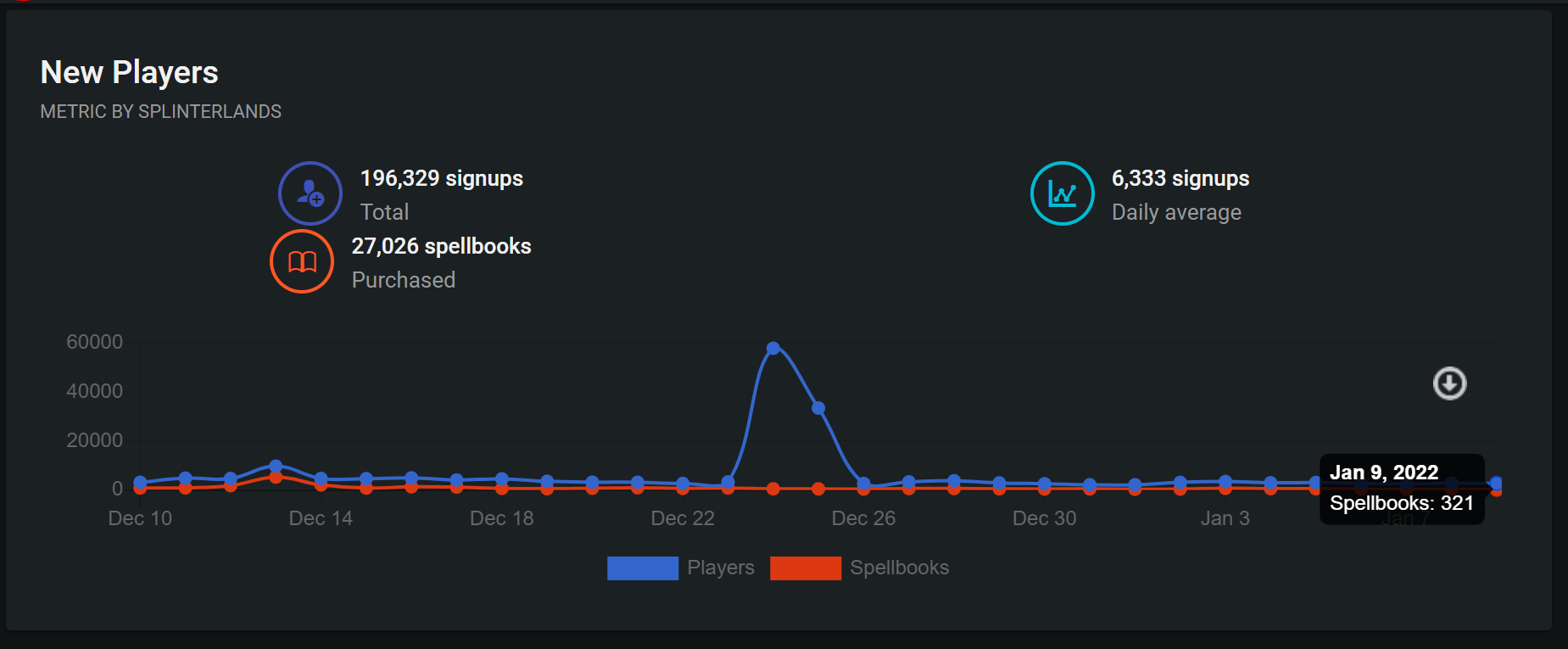 Overall the January 2022 stats in the Splinterlands (as offered by PeakMonsters are proving healthy and on an easy growing trend. Still, there is the danger of stagnation and with all 13 million NFTs in sale coming in, I think we need more users joining the game. Marketing, agreements or new features released in the game should push us up once delivered. We have reached the top and we need to stay there, if we slow down, others will pass us by!
Posted Using LeoFinance Beta
---
---