SplinterTalk opens Proposals to the community members
SplinterTalk is the blogging metaverse for all players where they can create content about anything related to this blockchain game. This extends the game use cases and builds a community around it by sharing strategies, tips, gameplay, trading, investing, or anything that comes to mind or soul, either creative or of material nature. Not only that you can blog about Splinterlands, but one feature that has been released a bit is that you can create PROPOSALS and get funding for those. In order to start your project and get funded you first need to go to the Splintertalk - Proposals page.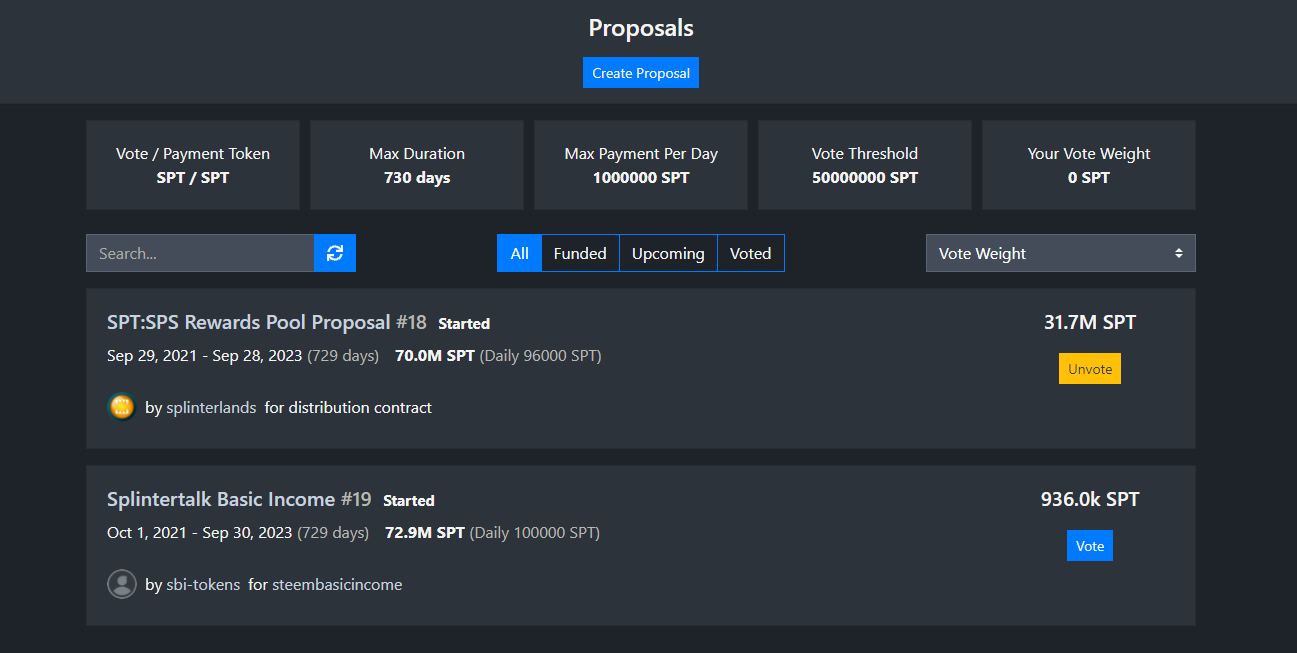 You can see the current proposals in progress and you have the ability to VOTE for them using your staked SPT tokens. There are different filters to go through current and past proposals and you can view them All, Funded, Upcoming, and Voted. These help you keep an overall view on all proposals but also keep track of those that you voted for and are of interest to you.

But what is great is that you can CREATE PROPOSALS yourself, get enough upvotes and obtain funding for that. To do so you simply need to click on the suggestive link on top of the page "Create Proposal" and input the details for that. A clean interface where the most important things are the TITLE and the PERMLINK which should be a hive-related post describing your project proposal. Besides this, you need to specify the START/END DATE for which you need to run your proposal funding and then the economics that you need to implement it like DURATION, AMOUNT PER DAY, EXPECTED AMOUNT, PAYOUT TYPE and RECIPIENT NAME. Once you fill up all that information you just need 10,000 SPT tokens as a proposal creation fee and you should be ready to votes and maybe funding afterward.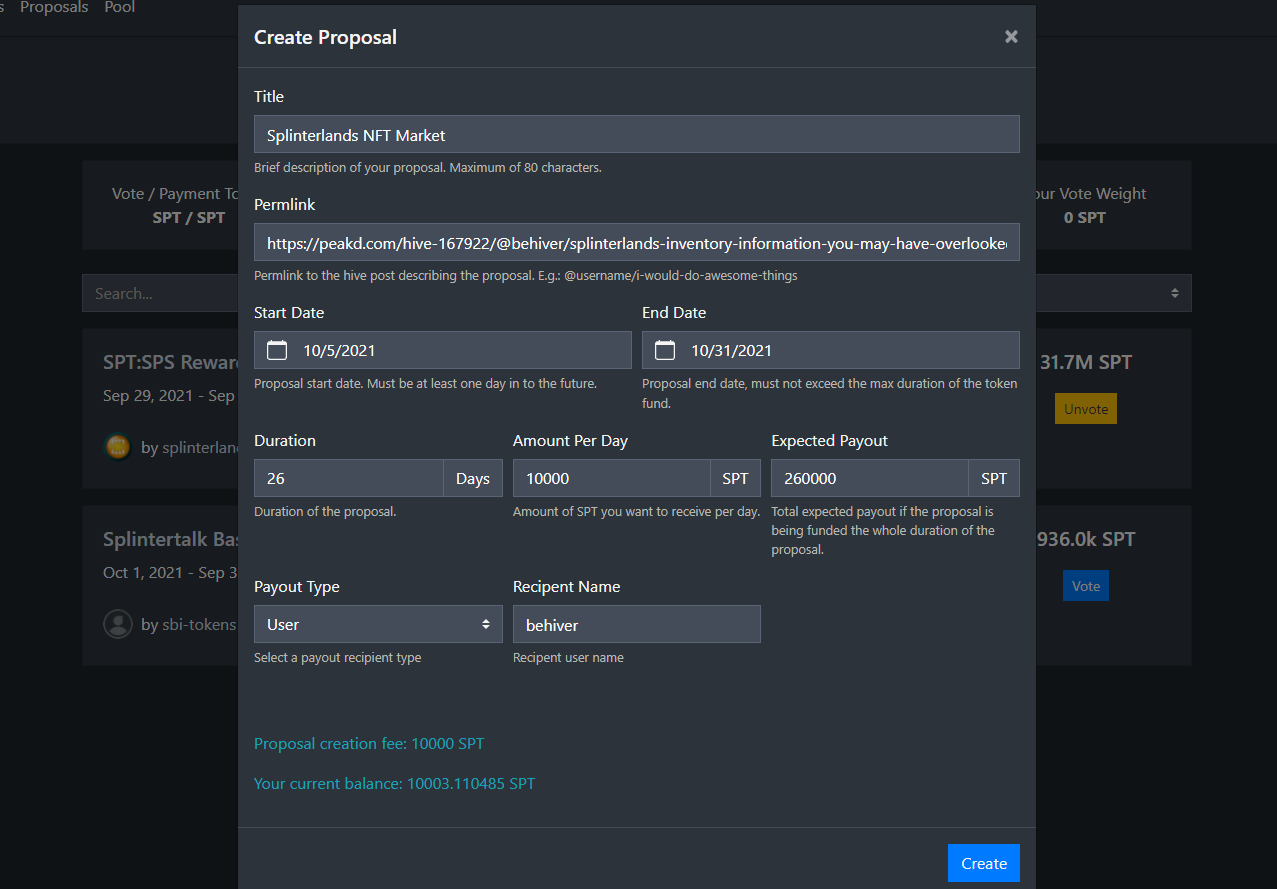 While I am not sure how the funding is given in the end this is great progress towards implementing project proposals for Splinterlands and Splintertalk. The feature opens new opportunities for those having the knowledge, new ideas, and/or a team to make those a reality and to boost up this ecosystem. A simple way to do it, users have the power to choose the projects that deserve funding, what else could a "startup" want? Simple an important use case for this gaming metaverse, both in and out game.
Posted Using LeoFinance Beta
---
---