1 BCX of Astral Energy is better than nothing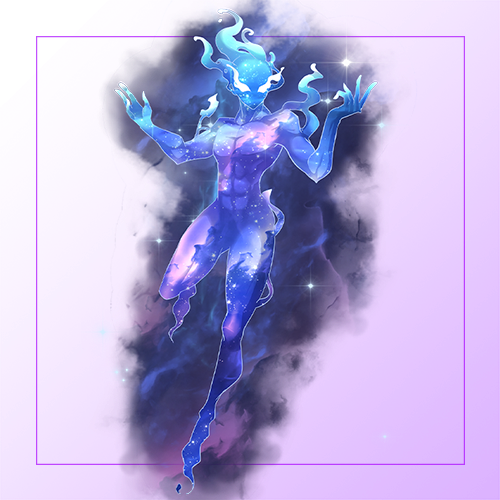 Well, Astral entity airdrop came through and I only got one normal foiled. I'm not going to lie, it was rather underwhelming but hey, half bread is better than none.
At the time of writing, I have 1177 eligible packs for the next airdrop that should be coming in the next couple of days. I'm saying days because there's the fact that 25K CL packs get burnt every day, so it is only a matter of time.
It has been quite some time since I bought Chaos Legion packs but I think I'm going to add a couple packs to my collection. Nothing out of the ordinary, probably just going to be 23 packs to get me to 1200 and a more rounded figure.
I don't what it is about rounded figures but I generally just like how they sound. I also feel like my luck will shine brightest in this final round of airdrop if I take a plunge.
What to do with Astral energy
Having just one normal foiled is a problem that I was hoping I won't have. However, I wonder if I even need to worry myself at all.
At the time of writing, a single BCX of the Astral Energy monster costs around $21 and I reckon that's a fair price. I'd still be happy if Splinterlands shoppers value it higher though because who am I to reject a nice pump?
$21 for a digital collectible is still a decent amount of money to me but I don't think I'll be selling it. I mean, there's really no need to sell right now when I could just sell it later when a proper bull market comes around.
I'll also not be able to use the monster to battle while in silver league but since I start every season in Bronze 1, it will at least be useful at this level. So, to make my life easier, I'll be using the level 1 Astral Energy while I'm in bronze league.
The alternative is to buy two more BCX of the monster and get it to level 2, thus making it capable of holding its own in the Silver leagues. However, I feel like that might be an unnecessary expenditure in this trying period.
I already have my own death summoner that has proven to be quite capable of handling the rigours of Silver league. I regularly break into the top 50 at the end of the season but never good enough for the top 25 prizes.
In any case, it is nice to have Astral energy and I intend to use it as much as I can. It is a decent monster that I believe will offer even higher value in the future.

Posted Using LeoFinance Beta
---
---