A tough Start to my Axie Infinity journey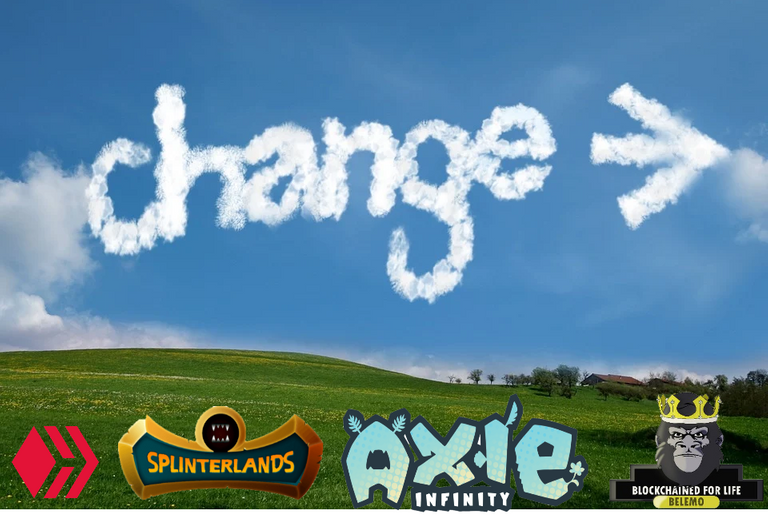 I've been playing Splinterlands for almost two years now and in that period, I've internalized pretty much everything about the game. Whether I win or lose, I'm aware of everything that happens in battle so when new abilities and stuff come up, I easily adjust.
Since I'm also very conversant with everything that has to do with Hive, I also easily adjust to other games that are developed on the platform. The blockchain makes it extremely easy for people to develop games and stuff.
For most of the people I've onboarded to Splinterlands, it has been quite the adjustment. They've generally complained about navigating through the platform and I've tried to help as much as possible.
Starting out in Splinterlands was somewhat stressful but since it already had a huge community of players within the network, there were always a lot of resources around me to adjust to the game.
Other than the community, I also had friends like @penderis, @lordbutterfly @deniskj, and @mistakili to name a few that helped me throughout my journey. So getting ahead in the game was less stressful than it is for someone outside the community.
Trying out Axie Infinity
When people complained to me about their Splinterlands difficulties, I didn't understand it. I always tried to help but again, I didn't understand it until I suddenly found myself in the same position.
For the first time in a long time, I'm trying out something new, something I've never done before, and something that I hope will be profitable like my other ventures. ladies and gentlemen, I'm starting out my journey in Axie Infinity and I have to say, it has been quite the challenge.
I know there's an Axie community somewhere on Hive and immediately after this post, I'll start lurking around there. However, right now, my understanding of the game is pretty much a blank page.
The only thing I know for sure is that I have to buy some Ethereum, link it to my Ronin wallet, and then use a bridge to move or wrap the Eth. It's still a bit foggy to me right now, but I'm open to learning.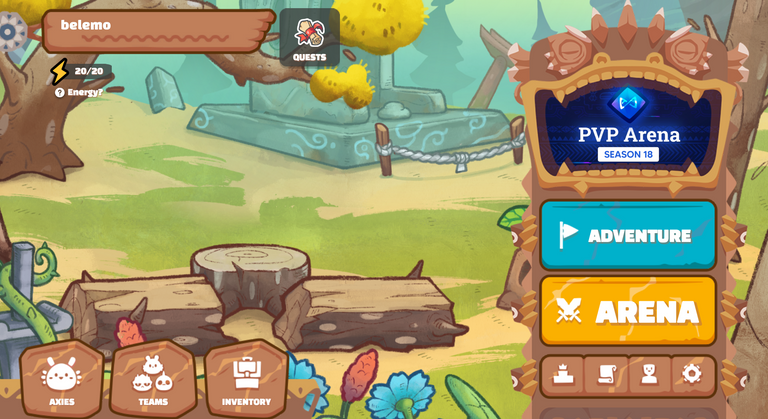 Right now, I have no Axies, no friends in the game and I feel kind of isolated out here. I have $1k that I'm willing to throw into the game but I have to know what I'm doing before I actually go in.
Trying not to compare but it's hard
If it were Splinterlands or any other game on Hive, I'd have known what to do. Also, it's kind of frustrating that there's no tutorial on the basics within the game.
Splinterlands tutorials make life very easy for someone trying to play the game but with Axie, you have to do some intense research. I'll eventually have to go to 3Speak and Youtube to find videos of the game.
Axie Infinity seems to be robust and has lots of moving parts, including land and stuff. Again, I have no idea what anything means within the game and within the game, there are no explainers.
Right now, I don't even know for sure if the Mavis Hub thingy I downloaded is actually even the game or not. I just followed the prompt on the main website and downloaded it for my Windows PC.
Setting it straight
For me, it's not a case of one or the other. I'll continue playing and investing in my Splinterlands deck as much as I can. Playing Axie infinity presents an opportunity to diversify into another very successful game in the blockchain space.
Other than these two, I still play Rabona every season and we're in the 47th season. My team with an average OS of 83 has played 1335 matches in total and it still growing.
I'm also fairly invested in Dcity and earn some SIM from my city. Got a growing population and just enjoying the game because it's simple. ​However, I'm going to continue finding ways to diversify into various blockchain projects that could be profitable.
Right now, I'm trying out Axie infinity and I'll like to grow in the platform. I have some Ethereum in my wallet and I'm ready to go, all I need now is some guidance/nudge in the right direction.
Contact & Support
Discord: belemo#9593
Twitter: https://twitter.com/belemo__
Telegram: uncleskipper
Email: [email protected]
ETH and BSC wallet: 0xC75E34E3ee9a343041B3322E1bD97b4940Ed721d
Bitcoin Address: bc1q635vre2jj9zhde9cyvflyz4h9c0p57gg3s3yre

Posted Using LeoFinance Beta
---
---