Blockchain games need to push the boundaries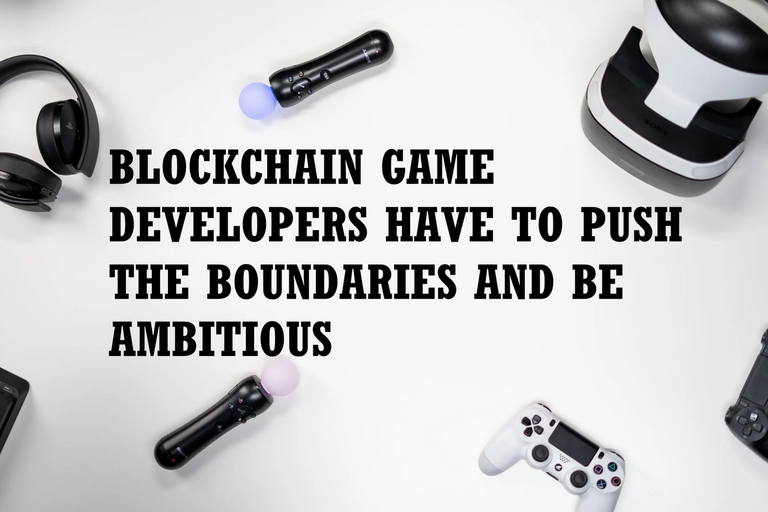 I have been raving about Psyber X for a while now and this is obviously due to the nature of the project. I am a big fan of fast-paced shooter style games, so the game's features really speak to me.
Psyber X is just one of a couple of other blockchain gaming projects that intend to push the boundary. It seems like the penny has finally dropped in the play to earn scene and now, things are going to get really exciting.
For as long as I can remember, people have been making fun of crypto games. Many have claimed that the blockchain gaming industry is still in the 90s when everyone else has evolved.
If you're into gaming, you have to admit that while the games can be engaging, their entertainment value pales in comparison to established gaming platforms on Playstation, XBox and a lot of PC games you find today.
For what it's worth though, Blockchain games only came into the scene a couple of years ago, while Sledgehammer, Ubisoft and the likes have been creating games for traditional platforms for tens of years.
Bridging the gap between blockchain gaming and traditional gaming will require taking a bold step towards upgrading the quality of the play to earn games. Yes, we know we won't be able to compete with high-end games on the familiar names but at least we can come up with something that appeals to the masses.
Games like Splinterlands and other card trading games have made their mark. They've been very profitable for investors and they're constantly adding investment opportunities for users.
The issue is that while investment is awesome and all, there's a section of the world that simply want to play a fun game. So, immediately we find a way to really inject fun into games, we'll be competing with traditional games.
This will require creating robust games that will require high-end graphics and stuff like that to access. That may be a challenge, on the surface, but if the game is fun, it won't matter to gamers. They always upgrade.
Pushing the limit
I often fantasize about the idea of traditional platforms embracing blockchain games. Imagine playing a play to earn game on your Playstation, how much fun would that be.
Recently, while listening to @khaleelkazi on the Bitcoin News podcast, I stumbled into a different publication that talks about the development of an entertaining blockchain game.
The game titled Penguin Karts will be a 3D kart racing battle game. The publication describes a game that is quite similar to Crash Kart, Mario Kart and similar fun games.
I recently downloaded Crash Kart racing on my Playstation 4, and I assure you, that game is a lot of fun. If it had a play to earn aspect of it, it would be a really fun way to kill time and make some profit from it.
The point is that the only way blockchain games can actually compete favourably with established platforms is through ambitious moves. At the same time, you have to create something that is both similar and different.
On top of creativity, there's a need for proper marketing. I believe that blockchain games will be the final boss in onboarding the masses.
I've always felt that gamers and crypto people are pretty much the same. There are a lot of parallels to draw between the two fields, and the only way to merge them is to create quality blockchain games that will inevitably bring them into the scene.

Posted Using LeoFinance Beta
---
---