Chaos Legion alternatives to some expensive monsters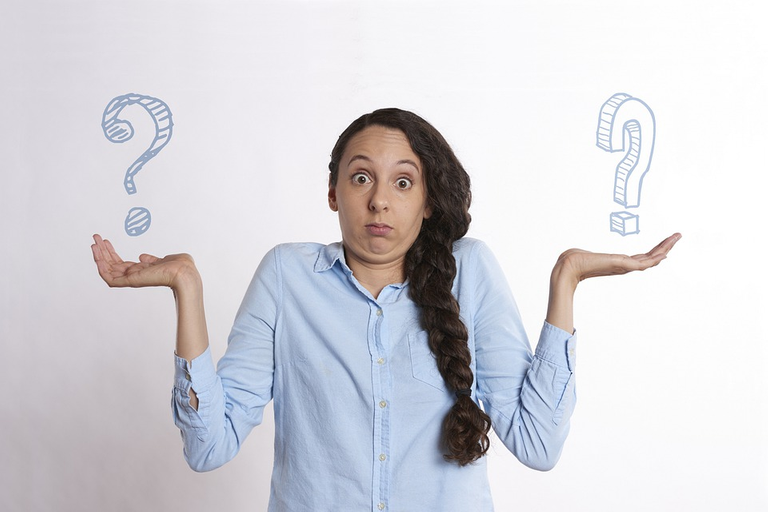 Some of the Chaos Legion monsters are quite similar to some monsters that are from the beta and alpha packs. The monsters in those older packs are very expensive these days and if you didn't have them long ago, you're almost likely not going to be buying them now, especially if you're poor like me.
Anyway, there are a number of new monsters that have similar abilities to the old guard. The major difference between the new monsters and the older ones is that they offer a smaller amount of collection power to your deck.
In terms of abilities, the monsters on this list have similar abilities to some monsters of old. They are also interchangeable in most situations and are much cheaper than their counterparts on this list.
Uraeus/Skeleton Assassin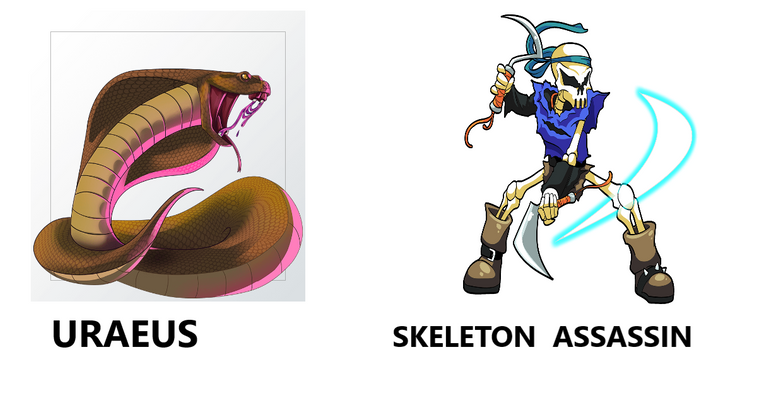 If you're a fan of the death Splinter, then you definitely know about the Skeleton Assassin. It is one of the best low Mana cap monsters in the game and also one of the most expensive around.
You'll hardly find a common monster that's as expensive as this skeleton but that's the case. It is part of the alpha and beta collection($3.4 and $1.9 respectively), so that's why it's so expensive.
The cheaper alternative to the skeleton Assassin is an epic poisonous snake that's neutral. It is part of the chaos legion reward collection that was released before the CL packs became popular.
If you can't afford the skeleton Assassin, you can get Uraeus($0.75 each) instead. It's cheaper and offers pretty much the same thing as the assassin.
The only issue is that Uraeus may not be relied on in some rules like when Neutrals are not allowed or when only Rare and commons can be used.
Xenith Monk/Cerberus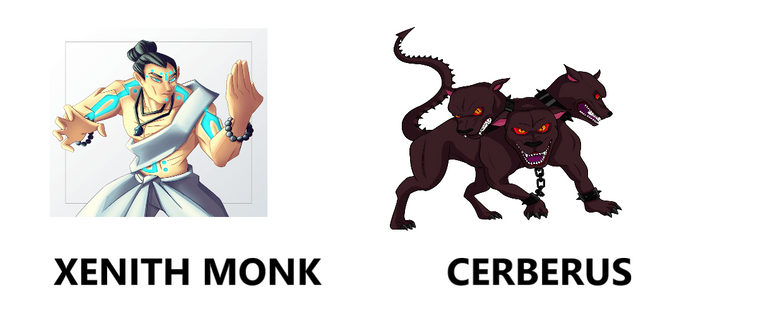 Just like the previous monsters, this is also a case of a neutral and specific splinter monster. In this case, Cerberus is the monster in fire and Xenith monk is a neutral monster.
Both monsters are not exactly interchangeable but there's a similarity between them. Either of them can he used as a tank in low Mana cap battles and they both have self-healing.
Cerberus is quite expensive for a rare monster, so if you can't afford it, the monk is a nice alternative. It is cheaper and readily available now.
Merdaali Guardian/Albatross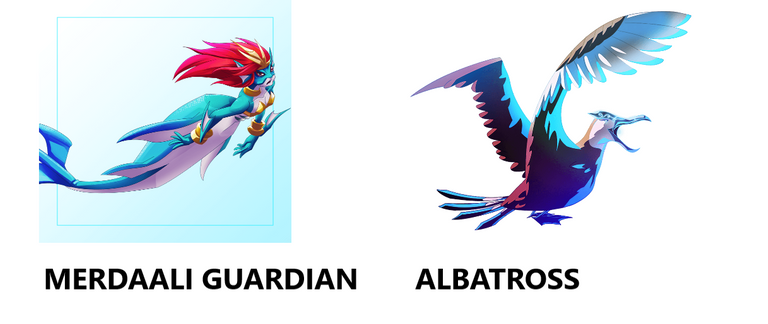 Unlike the previous two, these two monsters are quite different but also kind of closer. They're both in the same splinter but cost different Mana.
Also, Albatross isn't as expensive alone but before you get the healing ability you'll have to spend a decent amount of money.
Instead of spending so much on Albatross, you can just get one Guardian for cheap. That still gives you the healing ability you want but the issue is that it costs 3 Mana, instead of 1 Mana.
Venari Crystalsmith/Divine Healer
These are also two monsters that are if the same splinter. Divine healer is an alpha/beta monster while Venari is a chaos legion reward card.
They are both low mana cards but divine healer costs 3 Mana, while venari costs 4 Mana.
Venari is a ranged monster while Divine healer initially comes without any attack. At level 3, the divine healer offers magic attack.
Both monsters offer tank heal and that's their selling point.
Divine healer is much more expensive than Venari Crystalsmith. If you can't afford a divine healer, you should absolutely get a Venri Crystalsmith for yourself.
The Fiends/Furious Chicken
Finally, we have a collection of monsters against the famous furious chicken.
Interestingly, the furious chicken is much more expensive than these other monsters, despite being a rare monster.
The "Fiends" as I call them are a recent addition to the Splinterlands ecosystem. They're legendary monsters of different elements that all have zero Mana like the chicken.
The Fiends are not exactly interchangeable with the furious chicken but they're quite similar since they all cost zero mana.
Personally, I like having both in my squad but that's just me. I also have a Level 1 chicken, instead of a higher level that has a melee attack. The Fiends, on the other hand, offer 1 melee attack.
Summary
There are different ways to maximise your funds and improve your deck in the process.
If you can't afford one of the older monsters, perhaps consider something from the new collection.
Always lookout for these opportunities and ways to improve your deck and you'll rise up the ranks and increase your earnings in the process.
Contact & Support

Posted Using LeoFinance Beta
---
---