Early Retirement, Eth fractal pattern, and extended bull run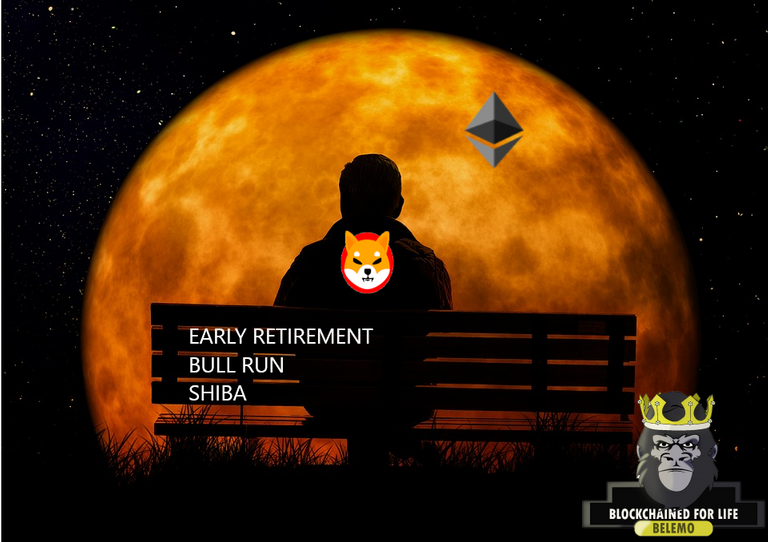 One of my dreams is early retirement and for this particular former warehouse employee who has now achieved it, it's such a refreshing thing for him and his family.
The warehouse worker who previously earned $64k per year invested a decent chunk of his income into Shiba Inu meme coin. It was reported to be about $8k that he risked, which is actually a hefty chunk of his earnings.
The report says that when Shiba pumped to ATH, my dude cashed out some of his earnings, quit his job, and is now a stay home dad. I'm not going to lie, even if I frown at meme coins, it's such a refreshing thing to read.
The crypto industry has been churning out millionaires and all you really have to do is figure out how to navigate it. Investing in meme coins is the new thing these days and it's pretty easy as well.
So, reading about this 35-year-old guy that has now well and truly retired thanks to his crypto earnings is a testament to the potential that the market holds.
It's going to be a long ride
The word on the market analysis streets is that early retirement is still going to come for quite a lot of people around the world. Ethereum holders in particular can expect things to get even rosier in that neck of the woods.
Analysts have compared this cycle to that of 2017 and are predicting an Ethereum breakout from an impulse wave that will push the price up to within $6-14k.
That's a rather exciting price range that will bring it closer to Bitcoin in market price. I reckon Bitcoin dominance will reduce but Bitcoin will also be pushing $100k by the end of the year, so again, no flippening.
Another analyst that goes by the name Raol Pal insists that this bull run will not be like the last one. That's a sentiment shared by numerous analysts and plebs like me.
In one of my previous posts, I talked about how the NFT market and projects like Splinterlands will play a role in this bull run. I suspect that due to their ability to trap value, the time of plenty will stretched and there will be more value retained in the system.
Raoul Pal further stated that he believes that we should also expect ETH 2.0 rollout to have an influence in the bull run. He described the situation as the "path of most pain" as stated in this excerpt;
"My guess is that we probably have a sell-off, and then it rips again because that is the path of most pain and markets tend to take the path of most pain."
So it's very likely that we're going to see a wild bull market in the coming months. The general market perception is that many coins and tkens are going to be going through the roof but as probably know, nothing is cast in stone.
We're still in the midst of a covid pandemic, granted that it has died down since 2020, it is still a huge factor. If another wave of the virus hits major economies, then just take that as a signal for the top and get out.
Also, while it's not usually a yearly event, if governments go into some debt, real estate or any other crisis, you can also kiss the bull run bye bye. A third world war would also be very horrible for the market but the world doesn't need anymore wars.
Contact & Support
Discord: belemo#9593
Twitter: https://twitter.com/belemo__
Telegram: uncleskipper
Email: [email protected]
ETH and BSC wallet: 0xC75E34E3ee9a343041B3322E1bD97b4940Ed721d
Bitcoin Address: bc1q635vre2jj9zhde9cyvflyz4h9c0p57gg3s3yre

Posted Using LeoFinance Beta
---
---