Hive and Splinterlands assets looking strong: Are you still bullish?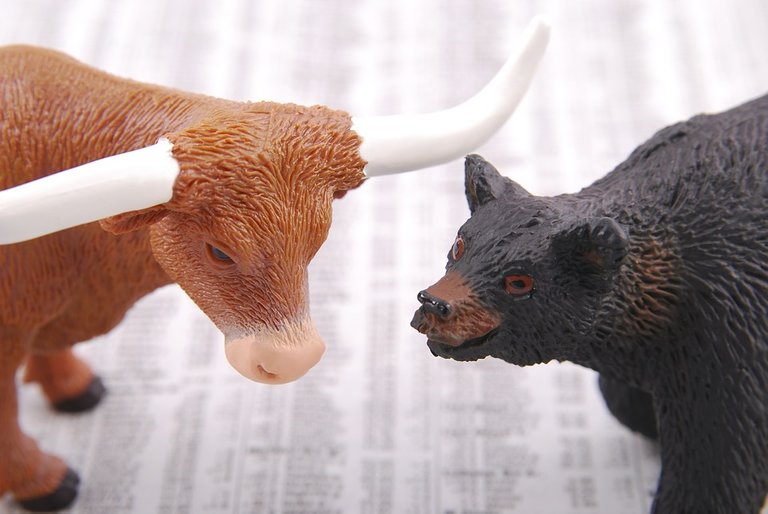 December 13 was a grim day for the entire crypto market. So many assets across the board experienced monumental dumps in their price.
Many people have attributed the cause of the market-wide dump to the Federal Open Market Committee (FOMC) meeting that was scheduled to be held on the 15th(today).
For many investors, the concern is that there will be a reduction in Federal Reserve's bond repurchasing program.
Naturally, Bitcoin was among the least affected. This is largely due to the fact that it's perceived to be the safest cryptocurrency of the lot.
In any case, some traders believe that $46k is the perceived bottom for Bitcoin. Also, analysts have also suggested that there's not been any dramatic change in the market sentiment.
Alas, when you consider that about $400m worth of leveraged trades got liquidated, as compared to the crash on the 3rd of December when $2.1 Billion worth of assets got liquidated, it's safe to say that we're not exactly in a crypto recession.
If anything, what we're experiencing now is nothing more than a pullback. Yeah, it is speculatively caused by a meeting that threatens to change things, but I really doubt anything will change.
The crypto industry has been plagued by numerous changes influenced by the government. However, at the end of the day, we always come out the other side looking stronger.
In any case, this current dip will only persist for a while and when the dust settles, we'll be seeing more green candles.
Hive looking Stronk
While we're on the topic of green candles, have you looked at Hive recently? The major asset of hive blockchain has held its ground pretty well in the midst of the dip.
I'm fully expecting the price of Hive to climb back up to $2 within the coming days. This will be even faster when bitcoin starts to recover from its slump.
Unlike many other speculative assets in the crypto market, Hive has the extra advantage of being backed by its advanced technology. Many people aren't just bag holding for the sake of it, we're using it for important activities that include gaming, liquidity mining and even as a payment solution.
Also, considering the number of Hive-related airdrops that are on the way, it's hard to see a future where Hive doesn't go on a face-melting bull run.
Also, looking at the chart on Binance, it's safe to say to term this period as an accumulation period for Hive.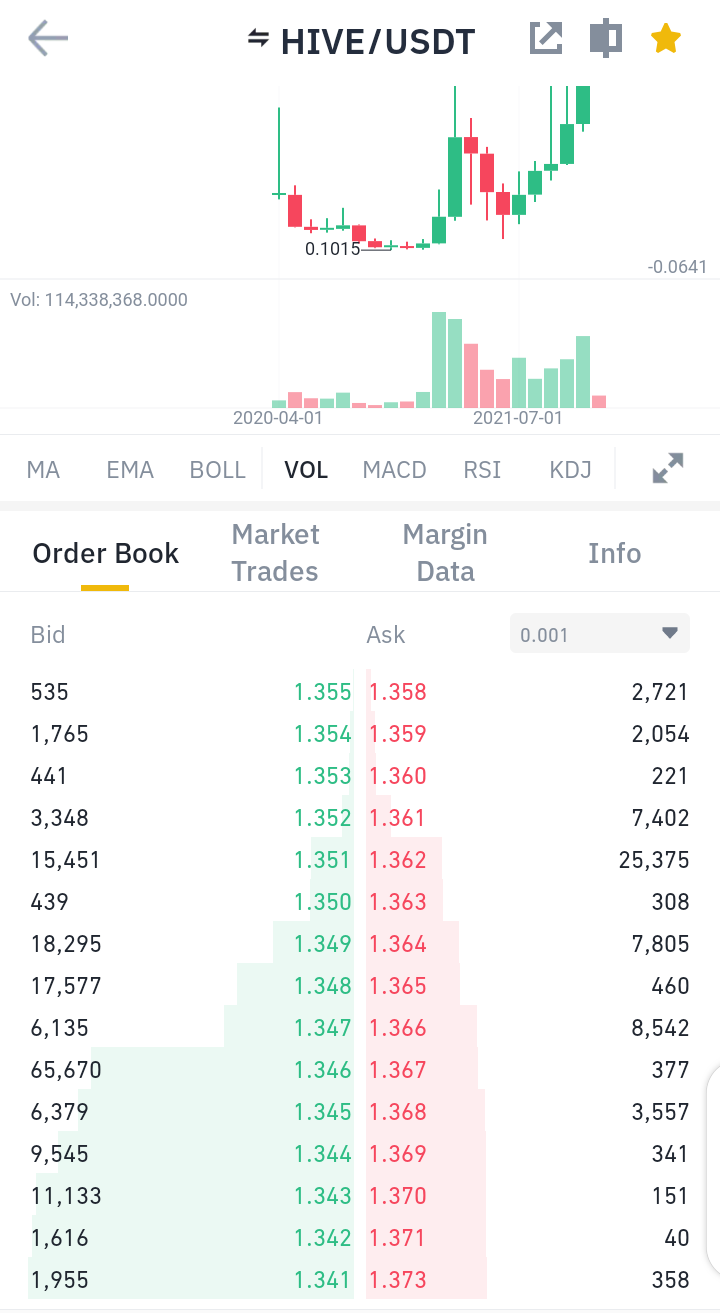 Based on the volume of buy orders around $1.341-1.346, it's safe to say that many people are looking to improve their position. It also looks like people aren't looking to sell that much Hive, especially considering the airdrops on the way.
I am very bullish about the coming weeks and I look forward to what might come. I'm particularly bullish because of certain second layer assets that may or may not benefit from Hive's run.
Splinterlands recovery in progress
The past couple of days have been difficult for SPlinterlands assets. In recent times, I've seen virtually all assets, including NFTs go straight down the toilet.
I've held on to a few hundred thousand DEC and so, I have been tracking the price variation over the year. Owing to the dump, I've seen the dollar value of the DEC in my possession drop by over $1k.
You only lose when you sell, and so I haven't sold any DEC in recent times. I've even resorted to buying the dip through some NFTs that improve my deck and rental revenue.
Anyway, the point is that things have looked quite horrendous recently but there seems to be some hope of recovery. For now, at least, the price of DEC and SPS tokens moved up slightly.
The price of monsters is quite low these days, but that can't be helped. I reckon everything will sort itself out in the long run.
As for me, I'm still gearing up for the general sale that will be starting next month. Owing to the ridiculously low price of vouchers, I ended up minting packs with them, instead of selling them. Right now, I'm up to 42 packs that qualify for the airdropped card.
I'm not really expecting to get the airdrop but I just buy packs anyway, because I don't want to feel like I didn't try at least.
In summary
I still believe that we're on course to a monumental bull run that will create millionaires and billionaires in this space. However, it's also safe to use a cautious approach in your activities.
If you've been around Hive blockchain throughout the year, then you're still neck-deep in the greens, despite the "dip". All we've experienced is a setback from our path to $10 per Hive.
In any case, I'll hold hive and other second-layer tokens but will also sell a little bit because I rely on crypto for my survival. This isn't the time to be bearish, this is the time to accumulate; it's an extended black Friday baby.
Contact & Support

Posted Using LeoFinance Beta
---
---