I am proud of you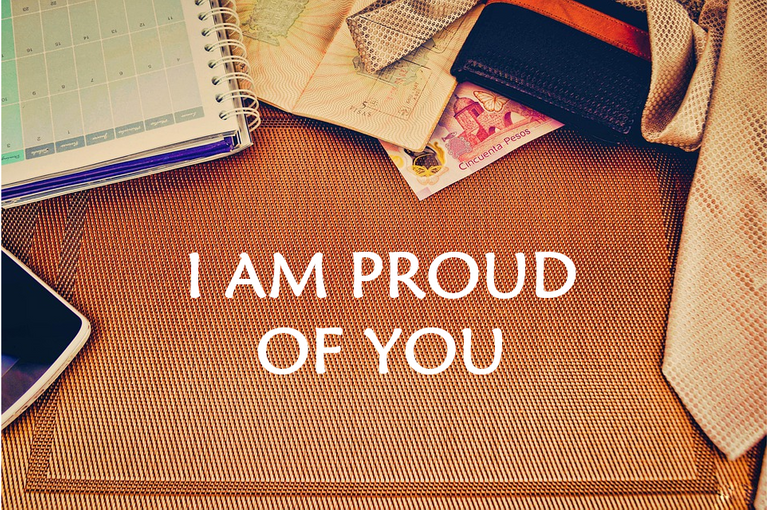 Take a look at yourself and how far you've come in this journey. Most people reading this publication started as a pleb, a total noob with no clarity about the journey ahead but you took a leap of faith.
I know most of us aren't where we want to be but just take a moment to look back and reflect on the journey. It's been amazing, hasn't it?
Every day we wake up and try to be a dollar richer than the last day. Sometimes we make a little bit more than a dollar and it's such a great feeling.
I'd never have been able to do it on my own, so that's why we stay grateful. Even my very presence here and my journey as a whole was an afterthought.
Living off crypto
Getting a job wasn't easy, despite all my qualifications. There's a lot of nepotism and inside politics required to get a job and I suck at politicking.
I remember when I applied for a job at the school that I did my master's in. They didn't even regard my application, yet some of my course mates that had a good rapport with a lecturer got employed.
It's water under the bridge and I don't feel bad about it because it spurred me on to take crypto seriously.
The concept of working for the man was put into my head by my parents that believe a government job is better because of pension. They have a point but as I said, there's way too much politics for me.
So I decided to take my crypto grind seriously. I wrote a lot of articles for clients and invested resources into improving the quality of my crypto copywriting jobs.
I had multiple recurring clients on Fiverr that contributed to my income. However, most of my income still came from my hive and crypto platforms.
I used freelance jobs as income, no matter how small(and they were small because Fiverr charges and exchange rate is crap). Then I let my crypto stay where it is, only moving profit around and compounding.
After a while, my crypto portfolio grew and I could afford to cater for my life with my crypto earnings. I also decided to take an extended break from freelance gigs because it wasn't giving me any fulfillment anymore.
The next thing I know, Splinterlands blew up and turned into one of my major sources of income. This helped me to invest even more in projects that interested me. It felt like the stars aligned for me.
The future
There's still so much to come from me but I won't be fussing about any issue. I'll grow at my place and take the necessary risks to live a better quality of life.
On numerous occasions, I've talked about our relocation plans and that's still in the works.
Other than that, one of my dreams is to create something that will live on after me. To bring a project to life and watch it grow from a baby to an adult.
I didn't get employed in Nigeria but I didn't miss a beat. Crypto has been my mainstay and while not perfect, it has helped me survive.
I'm far from my target but I'm also far from where I started. I'm a better man today and because of that, I just want to say I'm really proud of myself.
Contact & Support
Discord: belemo#9593
Twitter: https://twitter.com/belemo__
Telegram: uncleskipper
Email: [email protected]
ETH and BSC wallet: 0xC75E34E3ee9a343041B3322E1bD97b4940Ed721d
Bitcoin Address: bc1q635vre2jj9zhde9cyvflyz4h9c0p57gg3s3yre

Posted Using LeoFinance Beta
---
---