If only there was a way to lock Chaos Legion packs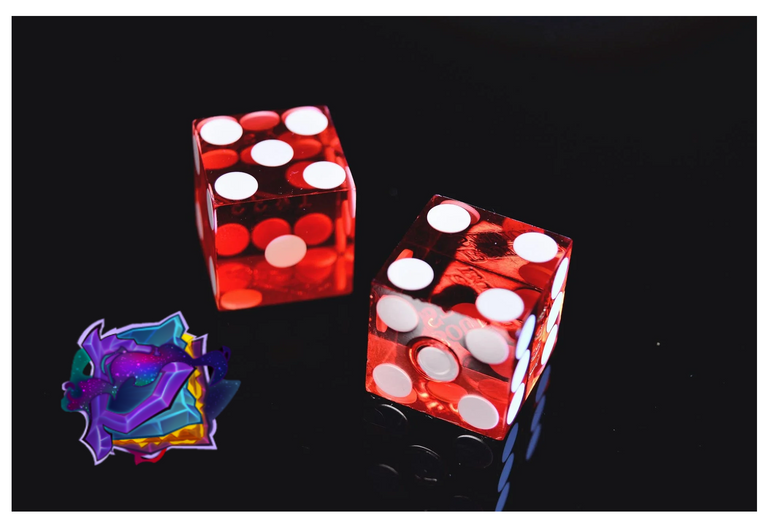 In my bid to cross the 1000 Chaos Legion packs mark, I've added another 100 packs to my collection. Naturally, the 100 packs came with ten packs bonus and I intend to open them all.
It has been a long time coming, but I'm pleased that I finally got the chance to make this purchase. At the time of writing, my total number is now up to 681 total packs purchased.
I'm treating the 681 packs as only 600 because at least 60 of the lot is from bonuses. That means that I have to add another 400 packs to my collection.
This time, unlike before, I will not be opening the packs. It's going to demand a lot from me, especially because the plan is to hold the packs for a bit more than a year.
I've never held a splinterlands pack for longer than a couple of days, so this is completely new territory for me. I'll be digging deep into my mental reserves to achieve this feat.
The consolation, of sorts, is the fact that at least I'll be earning more SPS tokens from holding the packs.
Mixing up tokens
One beautiful thing about Hive is how it enables one to seamlessly diversify investment within the community.
To get the $400 worth of credit to buy these packs, I had to convert Hive, HBD, Leo, SPS, DEC, SPT and some Oneup, just to reach the target. All these assets were earned from publishing on Hive.
Generally speaking, Hive makes it a lot easier to invest. This is further aided by the fact that I don't have to pay fees.
I'll continue mixing up tokens to buy more packs. The hope is that if this venture pays off, I'll be able to reinvest some of the profit back into all these tokens I sold in the first place.
A token for your thought
Speaking of tokens, I've been consistently staking tokens across numerous Hive-engine platforms. THis translates to consistent improvement in my curation activities.
On top of that, I also earn passively from delegating tokens accounts in the @curation-cartel group. It has been profitable and if you're too lazy to curate your staked tokens, I suggest you look into it.
The point is that you don't have idle funds, put those tokens to work frens. Go into your Hive-engine wallet and look around, you probably have tokens that you're not even aware of. Good, now stake them and put them to work, you'll be grateful you did.
Opened ten packs
Well, note that I mentioned that I'm not adding the 81 packs in my count. This will enable me to satisfy my opening packs cravings.
This time, I had ten packs to open and the result was largely underwhelming. After opening ten packs, I heard @aggroed's voice compelling me to open ten more packs but I managed to resist.
I managed to get a couple of gold foil commons, four summoners, two epics and then some basic cards as well. Overall, I don't think it was profitable and the gold foil legendary I crave continues to elude me.
I won't be opening more packs until I buy another 100 packs, so help me God.
I've already started stacking tokens towards my next 100 purchases but I'm not putting any pressure on myself. I get like 0.7 vouchers every day, and I already used the ten I had available for this purchase.
I'll slowly accumulate the vouchers and whenever it gets to 10, I should also have accumulated $400 to buy another 100 packs. I'll rinse and repeat this process until I reach over 1k packs.
From all indications, I'm most likely going to surpass my 1k target but for now, let's just work with this.
Hopefully, this will be enough to earn me one of the airdrops but considering we're talking about 1 million packs to release next onster, I'm not expecting too much.
Contact & Support

Posted Using LeoFinance Beta
---
---