Is money all you need to get ahead in Splinterlands?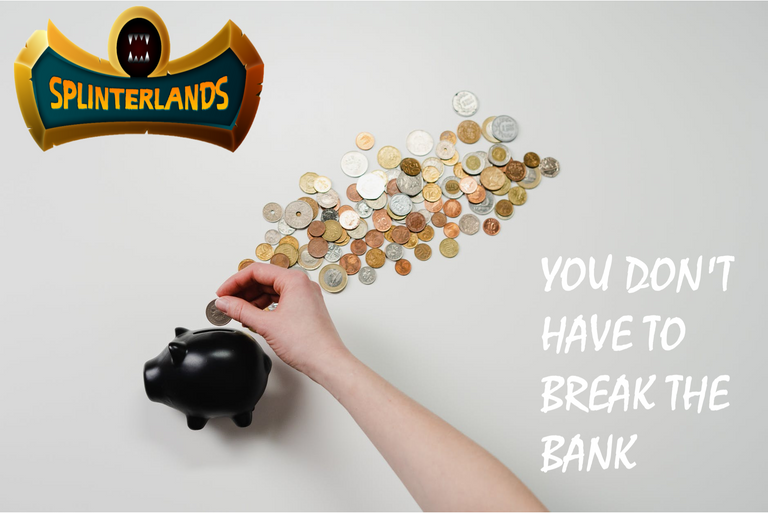 Blockchain games are very expensive because of the competition. To ensure that everyone can participate, we'll need to devise a way to ensure people can play the game, no matter how much they have in their account.
Gaming as a whole requires some sort of investment. Whether it's call of duty, candy crush or any other game, you need to put in some money to get ahead.
Splinterlands has set itself apart in the blockchain gaming industry as a very addictive game. Every day, the number of players and transactions within the game continues to rise.
Through the use of blockchain technology, the game distributes tradable tokens to players/investors.
In the past, getting ahead was a lot easier than it is now. Unfortunately or fortunately, depending on your perspective, things have changed dramatically because of the intense level of competition.
When I started playing this game, I use to easily break into champions league. However, all that changed when collection power came into the scene.
Funny thing about it is that even without the collection power cap, it would still be impossible for me to actually break into the champion's league right now. This is a testament to the quality of opposition in the game.
@the-bitcoin-dood talked about a worry that is on the mind of everyone that enjoys Splinterlands. He mentioned how he worries about the game getting to a point where only money determines who wins games.
Personally, I don't think it will ever get to that level. I believe that due to the complicated rules, particularly in higher levels of battles, we will not get to a point where only money determines the winner.
In one of my older publications that I did when the price of Splinterlands assets was close to their ATH, I compared the market value of the competitors in the top battles of each league.
Naturally, top battles will involve some expensive monsters but that's only natural because these are competitors that maxed out their monsters. What I found out was that while money is important, particularly to max out monsters, it is not the only determining factor.
For example, a lot of people use reward monsters that we get from chests and if you do your quests for a long time, you could actually max out some very powerful monsters. You get them for free but they do proper damage in battle.
From my observation, the quality of opposition in the game has improved and it's not solely because of money. If you check Youtube, Twitter, and Twitch, you'll find that there are a lot of players going hard in SPlinterlands.
There's just a lot more information about the game these days, and this just means that players have access to more advanced techniques, strategies and all that stuff that makes them better.
So the answer to my question is yes, you need money to get ahead in Splinterlands because my level 3 monster I invested in will destroy your level 1 monster BUT you don't necessarily have to spend money because you can also stack cards from reward chests until you have a level 3 monster that can beat the one I spent money to upgrade.
Contact & Support

Posted Using LeoFinance Beta
---
---