Is the DEC-SPS pool better than staking SPS?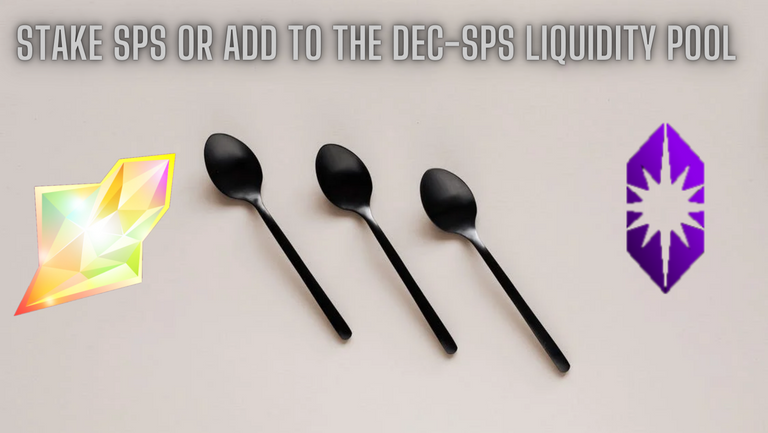 I just claimed some SPS and DEC from a small investment in one of the Splinterlands liquidity pools. This particular pool is probably the best of the lot and I'll tell you why.
If you read my post about all the SPlinterlands affiliated liquidity pools, you'll find that each individual pool pays either SPS or DEC token. However, there's this one pool that pays both but you'll probably not notice it because of the relatively low APRs.
In my post, @eddiespinno actually pointed out that I mentioned two pools with exactly the same assets with interchanged positions. I also noticed it but didn't quite dwell on it in the publications because that post was focused on explaining how to invest in the pool.
I did some digging and it turns out that there is just one pool with two different types of rewards paid out. So, technically, it is two pools in one; I'm talking about the SPS-DEC pool and the DEC-SPS pool.
Investing in both pools requires only one action and that is to add equivalent values of both tokens on Tribaldex. After that, you just have to chill and watch the magic unfold in the Splinterlands pool section.
So, as I said earlier, all other pools either pay SPS or DEC for staking but this particular pool pays out both DEC and SPS tokens. The combined APR of the two pools in one is less than 60% but through this process, you are earning two different important tokens in the game.
Two in one
Some of the recent updates led to changes in the ranked battle rewards and one of which was that players no longer earn DEC tokens for winning battles. So, the way I see it, this is a nice way to earn DEC token as it makes its way towards that psychological stable coin peg.
You could always just stake your SPS token and earn more SPS from it. You also earn voucher tokens that is due a major pump soon. However, staking SPS tokens directly means that you have to wait 4 weeks to access your tokens in the event of a major pump.
Nobody wants to miss out on a major pump and if it comes around, you really don't want your SPS staked. This DEC-SPS liquidity pool ensures that while your SPS token works for you, you can always have instant access to your asset.
The obvious disadvantage of staking in the DEC-SPS pool is that you don't earn voucher tokens from your SPS but let's face it, if you're an active investor in packs, you really don't need vouchers. Don't get me wrong, Vouchers will always pump when a new pack collection comes through but a proper face-melting SPS pump will make up for it and you will need liquid SPS to catch the pump.
Finally, there's also the potential of impermanent losses from staking in a particular liquidity pool. That's a risk you have to accept whenever you dip into a liquidity pool and something you won't have to worry about when you choose to stake your SPS directly.
So assuming it was a straight shot between staking only SPS in the game or investing in the DEC-SPS pool, which will you prefer?

Posted Using LeoFinance Beta
---
---