Killstreaks, brothels and governance token: What to expect from Psyber X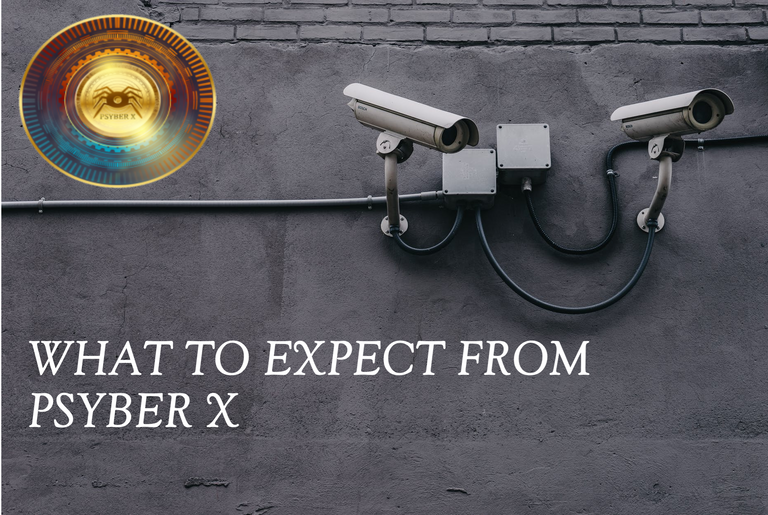 Yesterday, I was privileged to be a part of the Psyber X AMA session that was held in their discord. During the conversation that spanned over two hours, we got some insight about what to expect from the game and I must say, it is looking very special.
There were a lot of questions asked by the community members. We also received LVL tips yesterday, and from just participating I earned 1k LVL. I checked my balance and noticed I had 2K LVL token on discord, so that was awesome as well.
In no particular order, I will talk about some interesting things that I noted during the conversation.
Very optimised
One of my biggest concerns for the game was the PC requirement it would demand. The leader of the project understandably didn't want to give too much away but he was able to share that the game will be optimised.
According to Jboss, the game will be designed in a way that enables systems of every kind to play. There's even talk about a mobile version coming along.
The game will also feature controller compatibility for players that prefer using those to their mouse and keyboard.
There will also be in-game voice chat and it will have all the vibes of a proper shooter game. On top of the first-person shooter, there will also be a third-person shooter switch. This will give me different means to shoot @daltono's head when the game starts.
You can't tell their mummy
Unfortunately, this game hasn't included a feature that enables you to tell on people when they kill you too many times. I will continue to push for this addition until my voice is heard.
Anything above five consecutive kills from one player should lead to the player being reported to their mum for being a playground bully :D.
There will be a governance token
Again, Jboss didn't want to divulge too much but there will certainly be a governance token that will give players the privilege of voting in the direction of the game.
It was only passively alluded to by Troy G, in the discord but he mentioned that it will possibly be an airdrop of token based on LVL holding. Troy also said it could be similar to the way Splinterlands did with SPS token, so the said airdrop will most likely take certain NFT assets in the game into consideration.
Stronk servers
A game of this size will require a proper hosting platform. I think Amazon web service was the name that was mentioned.
The game will be kind of open-world, featuring 50v 50 battle royal style battles in the area.
There will also be land where you can build a lot of things on it, including brothels. I intend to be a psyber pimp, own a hoe house, and finally give @trumpman some work to do in my establishment.
Players will be able to loot defenceless players if they don't have adequate security. We can also form guilds to protect each other and stuff like that.
On top of that, there will also be a feature that will enable developers go crazy in the space. In the AMA, we were told that the feature will be non-coder friendly for people like me who don't have coding knowledge.
Generally speaking, this is going to be huge and will require a reliable service provider. Any glitch in the matrix will be too costly.
Money will not be an issue
Jboss mentioned that the project is pretty much funded already. So while generating revenue is important, the game will have an extremely low entry barrier.
It will basically be almost free to play. There's also the fact that while money can help you go far, you can also upgrade your character with exp you get from playing regularly.
There will also be in-game tournaments hosted by different people that will be open to the public. These free to play tourneys will represent an opportunity
NFT the whole house
I'd also like to add that from my observation, everything will be NFT. So think of playing COD but having everything as NFT.
If you've played COD, then you already know what I mean but if you've not, here's a simple explanation;
You kill 5 people without dying and get a kill streak perk
Let's assume the perk is that you have a turret
The killstreak turret becomes your own
You can decide to take this killstreak to the in-game marketplace
This setup is fresh and I look forward to the experience. This game has the potential to be a truly addictive game on hive and one that will push the blockchain gaming industry to even greater heights.
This is an ambitious project with huge potential. Jboss mentioned that we should be playing the game by the end of the year.
So sharpen your aim and put on some protection, because whether you're in the brothel or on the battlefield, you're going to need it.
Contact & Support

Posted Using LeoFinance Beta
---
---