Lacking Leo, airdrop thoughts, and big plans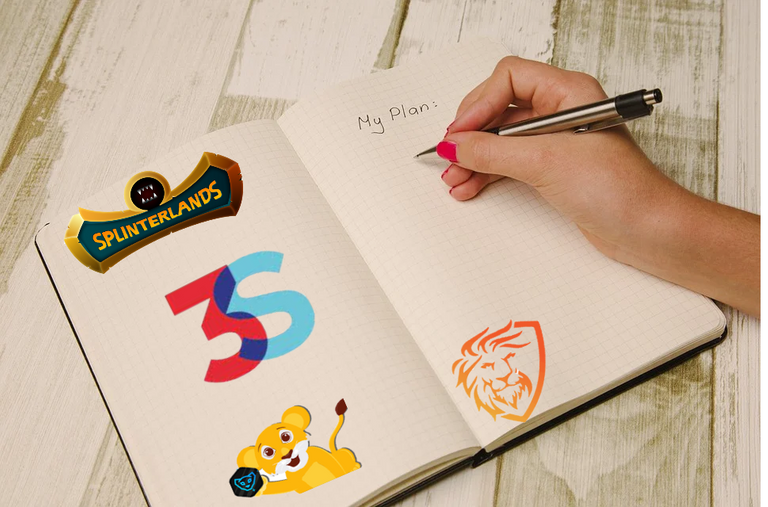 At the start of the year, I promised myself that I'll end the year with at least 10k Leo power for curation. Unfortunately, I've not been able to meet my target so far but I'm currently curating with about 6500 Leo power, so that's progress.
Later in the year, I also planned to break into the first page of the rich list, but again, that's still some way off right now. For what it's worth, I've not given up on my target, and right now, my hope is that one of my other assets moons, so I can buy more Leo.
My best bet
Right now, I receive a sort of passive income from three fronts. One is through Cubfinance, another through Splinterlands, and then of course through blogging on numerous platforms. I use most of my blogging earnings to fund my life, while the rest gets invested in ventures.
So that leaves Cubfinance and Splinterlands. Right now, the price of SPS tokens isn't encouraging, so I've decided to hold them and stake what I can. So far, I have staked 2000 tokens and that will rise to 3k in the coming weeks.
The SPS stake is connected to the Chaos legion packs coming soon, so I'd like to keep myself in a favorable condition when that time comes. Also, I've budgeted the SPS earnings for another investment idea within Splinterlands that I'm yet to explore.
This leaves me with only Cub tokens and after the IDO dump, I don't even know what to think anymore. There's another IDO around the corner with more Cub tokens expected to be burned, hopefully, this one will be more successful.
Watching the dollar value of Cub tank so hard was rather difficult but that's all part of the game. It's the risk we all signed up for and we'll live with it.
Anyway, with the price of Cub tokens so low, I won't be making a big splash in the market, that's for sure. I'll eventually pick up a few hundred Leo on BSC to add to my stake.
Airdrop thoughts
Other than SPlinterlands, there's also Project blank airdrop that I've been hearing about from people around the area. The word is that the tokens will be based on Leo power at your disposal.
This means that a shit ton of Leo will be gobbled up in the process. If things work out, my Leo stake will turn out to be a goldmine.
On top of the Leo airdrop, there's also that of Speak Network that promises to gobble up a shit ton of Hive in the process. If that turns out to be a success, and maybe comes up before the Project Blank move, then I'll just enter the market with some expensive Hive to buy Leo.
Assuming everything goes to plan and then Splinterlands eventually bags SPS listing on an external exchange, it is going to be an exciting end of the year for many investors.
Contact & Support
Discord: belemo#9593
Twitter: https://twitter.com/belemo__
Telegram: uncleskipper
Email: [email protected]
ETH and BSC wallet: 0xC75E34E3ee9a343041B3322E1bD97b4940Ed721d
Bitcoin Address: bc1q635vre2jj9zhde9cyvflyz4h9c0p57gg3s3yre

Posted Using LeoFinance Beta
---
---