Life after the SPS airdrop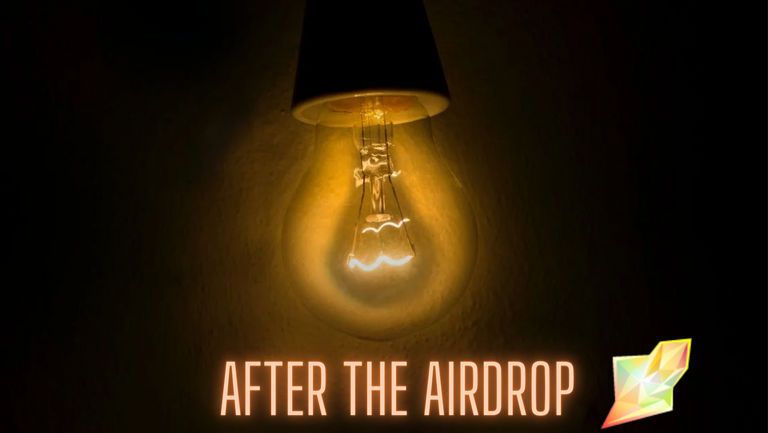 It's so weird that we've almost come to the end of the SPS airdrop period. One year might seem like a long time but it can fly by really fast in the crypto space.
It feels like just yesterday we were all super excited about the introduction of a governance token on Splinterlands. Packs, DEC, monsters and everything associated with Splinterlands were aggressively pumping due to the launch of the token.
At this moment, we're on day 361 of the 365 days of the airdrop and I just want to know where all the time went. I'm also interested in seeing what comes next for SPS token and the Splinterlands ecosystem as a whole.
Token of happiness
Right now, the question that pervades my mind and I presume the minds of thousands of SPlinterlands investors is "what does this mean for SPS?"
Don't get me wrong, on paper, we know what happens to SPS tokens. We know we stop receiving airdrop and staking numbers will most likely be astronomical in the coming weeks/months.
We know that SPS tokens will eventually be found in daily and seasonal reward chests. We also know that validators license holders and the Splinterlands version of witnesses will receive SPS tokens as a reward for their loyalty.
What we don't know for sure is how all these aforementioned things will affect the market value and impact of the token on the Splinterlands ecosystem. It's not just about numbers going up or down, it's just trying to predict where the market goes and how the community responds to the next phase.
As you already know, SPlinterlands is a project that is perpetually in development and that often comes with numerous changes along the way. To give perspective, the reward system has experienced a number of overwhelming changes that includes the wild vs modern format, as well as some new ability-based daily focus to be introduced to the system.
All these changes and development contribute to what has ensured Splinterlands holds the top spot in blockchain gaming activity and has astronomical growth.
I believe that the constantly evolving nature of SPlinterlands will soon be projected on SPS token with new utility introduced to the token. Validator licenses are still available for sale with SPS but there will be more to come, even for those that don't buy licenses.
For starters, we already know that SPS will most likely be the token used to pay for the incoming rift watchers mini collection. Rift watcher packs will be akin to orbs and their limited supply will lead to a mini rush. I reckon they sell out very fast.
Beat the rush
SPS token is still quite cheap these days and that's evident in the fact that you can buy 1000 units of the token for less than $60. That's pretty incredible when you think about it.
When you think about how the SPS token started and where it is now because of the bear market, it is pretty obvious that we're all sitting on an easy 5-10X token as it is. I'm fairly confident that any solid move in the crypto market will lead to a corresponding pump in the value of the token.
My plan is to beat the rush as soon as possible by grabbing as many tokens as I can before things start getting crazy. So, my short-term target is no longer just 20K SPS tokens but to, in fact, double my SPS collection and get closer to 40K tokens.
I have a good feeling about SPS token and I'd hate to not cash in on my gut feeling. Keep in mind that this is not financial advice. Always do your own research before investing and only invest what you can afford to lose.

Posted Using LeoFinance Beta
---
---