Massive sponsorship, Hopium and No more vouchers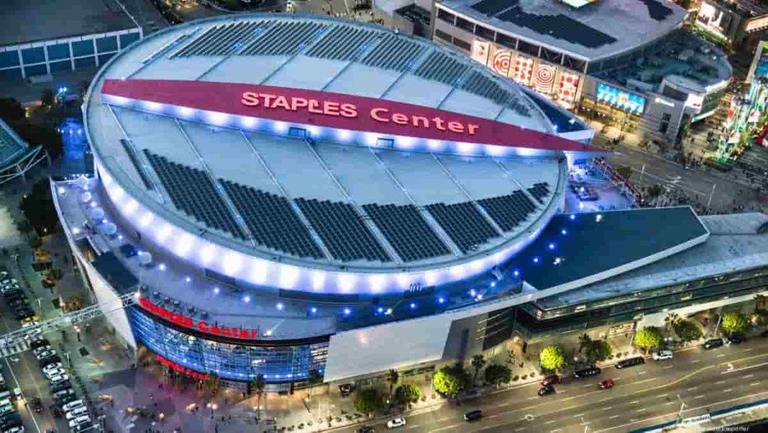 The news about Crypto.com's sports sponsorship reverberated around the world. This was a massive deal that eclipses any deal that was closed by a crypto company.
The agreement to rename the Staples Center arena to crypto.com arena was worth upwards of $700m. That is quite a lot of money for a sponsorship deal and a big statement by the crypto company.
Many people may not realize just how big this deal is. This is not just one of the numerous advertisement campaigns that projects like Dogecoin have done in the past, this one is a game-changer.
The Staples center arena is home to at least four sports teams in Los Angeles. This name change means that crypto will be marketed to millions of sports fans that visit the crypto.com arena in the near future.
With the market already looking so bullish and signs of a pump on the horizon, this monumental move by the crypto company is a reason to be very excited. This level of excitement has never been seen before in the industry and it seems like there's even more to come.
Hopium is addictive
Looking at the market and recent developments, it's hard not to be extremely optimistic about the present and future of crypto.
Many people are particularly excited by the incoming mega bullrun that has been predicted to take place in November. The Hopium has led to a convenient change in the name of the month to Moonvember.
The bull run hasn't hit yet but the fact that multiple assets are consolidating at higher lows represents a huge opportunity for crypto gains.
Numerous analysts have stated that there's some accumulation by whales in the background. This is also a good time to accumulate some assets.
Staying in stables is a safe bet but right now, it might be too safe to stay exclusively in stables. I always encourage people to have a safety net but at the same time, you should also be open to potential gains that could increase the value of your portfolio.
As for me, I always try to stay in my lane, so while I will be getting more assets, I'll focus my energy on the projects that I'm comfortable with. So that means I'll be investing more into Splinterlands, Hive, and Cub.
Airdrop endeth
Speaking of Splinterlands, the voucher token airdrop has come to an end. So for now, if you want packs, you have to buy them directly or buy a voucher and then use it to mint presale pack.
I can't afford either of them, so I'll stay in my lane and watch out for any potential drop in the price of CL packs.
I was able to pick up a total of 53 packs, out of which 21 were presale packs and the rest were bought through selling vouchers. Assuming I did this throughout the voucher airdrop, I'd have ended up buying like 90 CL packs.
Contact & Support

Posted Using LeoFinance Beta
---
---