Onboarding, Spellbook Giveaway and What's up with cub?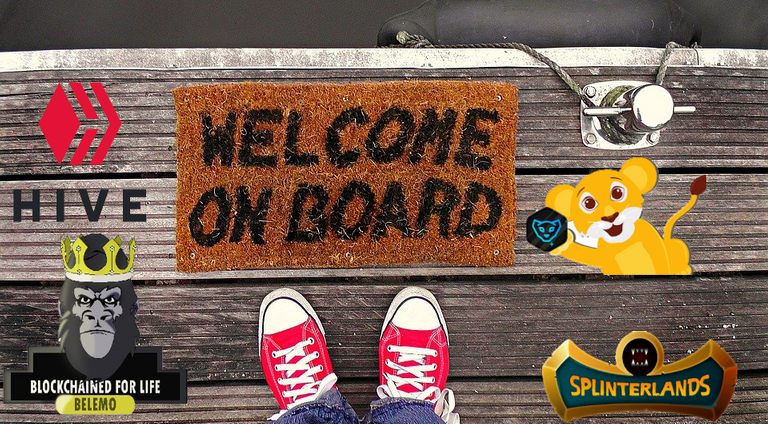 The pump in the value of my Splinterlands deck has led to a reduction in my observation of my other assets. It's not a case of intentionality but more because more money requires more tinkering and finding strategies that allow me to take profit and reinvest.
My other investments in the Leofinance ecosystem have been on the periphery for a while now. I've not really been paying keen attention to them and I've just been accumulating tokens.
I was aware of the IDO that happened and I've been paying attention to the publications by the Leofinance team. However, I've not really taken any in-depth look or asked questions about the events transpiring on that side of town.
I thought we burned Cub
So the IDO was successful and about $125k worth of Cub was burned. It was also the single most burned cub in one sitting.
The question I have is, shouldn't the value go up? I don't like rating success in terms of the dollar value of an asset but it's still a metric and Cub didn't seem to be successful on that front.
The drop in value has made me start contemplating buying more Cub but I want to be sure we're at it close to the floor before delving.
Any purchases I make now will be going straight into the Cub/BUSD pool. I'm also contemplating swapping my DEC for LP tokens but that will affect my SPS airdrop.
Alternatively, I could start buying cub with my SPS tokens but again, I suspect something big is around the corner. Too optimistic to expect a listing? Time will tell
Buying Spellbooks
Still in the Splinterlands mood, in the past three days, I've purchased 3 spellbooks. This has taken my total direct and indirect purchases to 8.
Ironically, I joined the game for free through a voucher I got on Twitter. Now I'm just happy that I'm in a position to onboard more people.
Every time I buy a voucher for someone, I feel proud of myself for putting someone in a place that could lead to life-changing growth.
Like everything in life, it takes time and I believe that there's a big opportunity inside.
More about onboarding
Splinterlands has been a driving force in the onboarding of people to the Hive community. Thanks to their efforts, thousands of people have joined the community.
Most of them obviously join to participate in the play2earn movement on the game. However, some curious people would look at other parts of the ecosystem and think, "Hey, I didn't know that was there, this is fun.".
I believe that a win for one is a win for all. When one project on Hive thrives, it proves that Hive can thrive.
Spellbook Giveaway
To show my commitment to the cause, I'll be participating in the onboarding movement by buying spellbooks for people.
Every month, I'll buy at least 2 Spellbooks for people outside the Hive community and the funding will come from the HBD I earn from post rewards. If my post rewards increase, I'll increase the number as well.
There's just one criterion that must be met to qualify for the giveaway;
The user MUST not have a hive account
Since this post is on Hive, it is only fair to add that you can nominate someone that is WITHOUT a Hive account for the spellbook giveaway
This month, I've already purchased three spellbooks and things have been good, so I'm capable of buying one more.
To nominate the person, just contact me through the comment section. It'll be on a first-come, first-serve basis. I'll also share this post on Twitter, so there's also going to be interest from that end.
WIll you like to support the cause?
If you'd like to participate in this movement, you can by contacting me in the comment section. Other than HBD, Splinterlands accepts a variety of cryptocurrencies and tokens for the purchase of spellbooks.
If you enjoy the game and you've always wanted to onboard more people to hive, this is an opportunity to participate. Let's grow Hive together.
Contact & Support
Discord: belemo#9593
Twitter: https://twitter.com/belemo__
Telegram: uncleskipper
Email: [email protected]
ETH and BSC wallet: 0xC75E34E3ee9a343041B3322E1bD97b4940Ed721d
Bitcoin Address: bc1q635vre2jj9zhde9cyvflyz4h9c0p57gg3s3yre

Posted Using LeoFinance Beta
---
---