Punks were minted, Bull market signs, and taking profit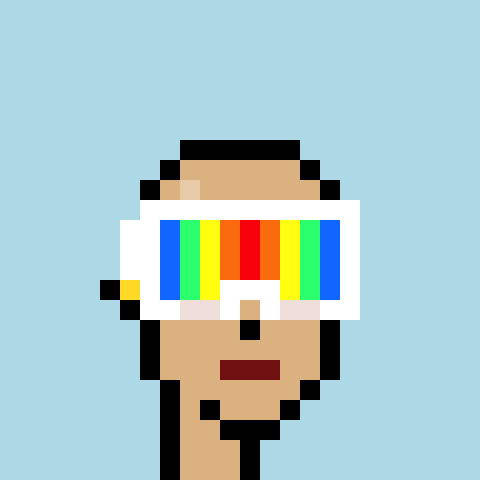 Punks are the new rave on the scene and according to data, about 500 hive accounts minted at least one punk.
I'm one of the accounts that minted punks and I got a total of 9 for myself. Judging by the rarity score, all my punks are pretty basic.
I had no expectations from the activity and just wanted to get involved in the project because everyone else was doing it.
I know that's not the right way to "invest" but like I said yesterday, sometimes, you just have to roll the dice.
Out of the nine punks, I've put 6 on the market and I'm hoping for a big score. So if you connect with any of my punks, please pay me a few thousand hive for them.
Something bullish is coming
I woke up this morning to my account value at around $6k. It was a rather pleasant surprise for me.
Further investigation showed that the value of hive had risen up to $1 in the hours leading to when I checked my wallet.
Getting to $1 has always been kind of a big deal for hive but lately, we've been hitting that height regularly. Also, hive has consolidated around 80cents for a few weeks now and that's exciting.
It's very likely that there's some accumulation going on in the background. So, assuming that's the case, accumulating at 80cents points at a very exciting couple of weeks in Moonvember.
Speaking of Moonvember, analysts have shown their delight at the current state of the market. Many are expecting the bullrun to persist for the entire month and run into next month.
Analysts believe that $135k Bitcoin is a possibility. Also, some are even predicting Ethereum running up to $20k.
It's looking like the next couple of months are going to be huge for the crypto market. There are so many developments coming, so it kind of makes me wonder how big this bull run is going to be.
Projects like Splinterlands and other NFT based platforms are going to push the market even further through their own developments.
The release of Chaos Legion cards, Speak network airdrop and even Punks will play a role in driving the price of Hive up. Although all of that is dependent on the timing and execution of the said projects.
There will also be moves from low market cap projects. If I were a gambling man, I'd just stack some of those low-end assets because there could be some insane moves.
Remember to Take profit
As always, never forget to take profit. What's the point in getting rich if you're not actually getting rich.
As for me, I'll be powering down Hive and also selling some coins as well. I don't intend to power down my entire stake but just enough to get by.
I'll not sell immediately I power down though. I'll hold the Hive in my wallet for a while, in anticipation of the mega bullrun on the horizon. If we could get to $8 hive and I have like 1k Hive liquid, that will go a long way in healing my portfolio and contribute towards my future plans.
It's wishful thinking but hey, dreaming is free.
Contact & Support

Posted Using LeoFinance Beta
---
---